Backup school: Lesson nine
There is a new beast in storage -- compliance. One of the most critical components of compliance is making sure your data is properly backed up and ready to be recovered should there be any type of writ of discovery. Lesson nine of SearchStorage.com's "Backup School" covers everything you need to make your backups compliant and who should be responsible for making sure they stay that way.
This Article Covers
RELATED TOPICS
Looking for something else?
Backup School: Lesson nine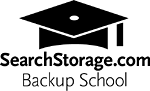 ---
Lesson nine of "Backup School" covers the growing issue of making sure your data is compliant. Discussed are different types of regulatory backups, ensuring your backup software is compliant and tagging and segregating data.

Download this free guide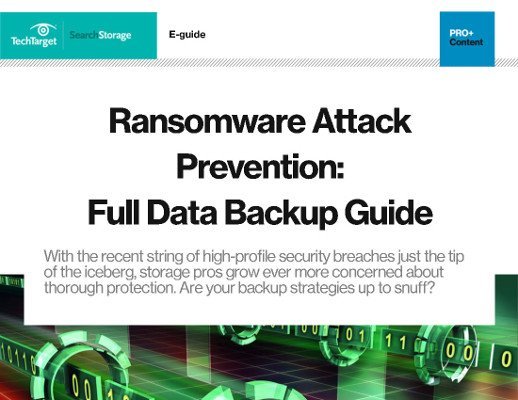 SearchStorage experts combat ransomware in this comprehensive backup guide
Download our editors' ransomware guide, in which you'll discover the full value of mature DRaaS, blockchain technology, and copy data management techniques in detecting and fighting the scourge of ransomware. Additionally, we review backup tools from Acronis and Unitrends used for ransomware protection.

By submitting your personal information, you agree that TechTarget and its partners may contact you regarding relevant content, products and special offers.

You also agree that your personal information may be transferred and processed in the United States, and that you have read and agree to the Terms of Use and the Privacy Policy.

Back to the Backup School table of contents.

More about "Lesson nine: Compliant backups"

There is a new beast in storage -- compliance. One of the most critical components of compliance is making sure your data is properly backed up and ready to be recovered should there be any type of writ of discovery. Lesson nine of SearchStorage.com's "Backup School" covers everything you need to make your backups compliant and who should be responsible for making sure they stay that way.

What you'll walk away with:
** How to start thinking about compliant backups
** Defining regulated data & procedures for storing it
** Assessing the of the data center risks
** Continuity & evidentiary data protection
** The ability to ask Dorian your specific backup questions


Please join Dorian Cougias for this webcast right now. Also, follow along with class with this worksheet.

About Dorian Cougias:
Dorian Cougias is the founder and CEO of Network Frontiers, a company that focuses on disaster recovery, security, and IT infrastructure consulting, training, and books. His latest work is "The Backup Book: Disaster Recovery from Desktop to Data Center 3rd Ed."

***TEST YOUR KNOWLEDGE OF PART 1 -- TAKE OUR QUIZ***
Once you've viewed lessons 1-4, test your skills by taking the Backup School Quiz

***TEST YOUR KNOWLEDGE OF PART 2 -- TAKE OUR QUIZ***
Once you've viewed lessons 5 & 6, test your skills by taking the Backup School Quiz

Don't miss this event. Make sure to view it today.

Back to the Backup School table of contents.

"Compliant backups"
Dig Deeper on Data storage backup tools
PRO+
Content
Find more PRO+ content and other member only offers, here.