Big New Tape Libraries In Smaller Packages
Big tape libraries come in smaller packages.
This Article Covers
RELATED TOPICS
Looking for something else?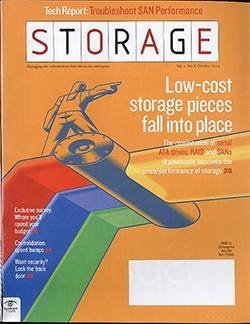 Download
If you're straining the limits of your tape library, fear not--tape automation system vendors have been beavering away at ever-larger and more "intelligent" libraries for the open-systems marketplace.

Download this free guide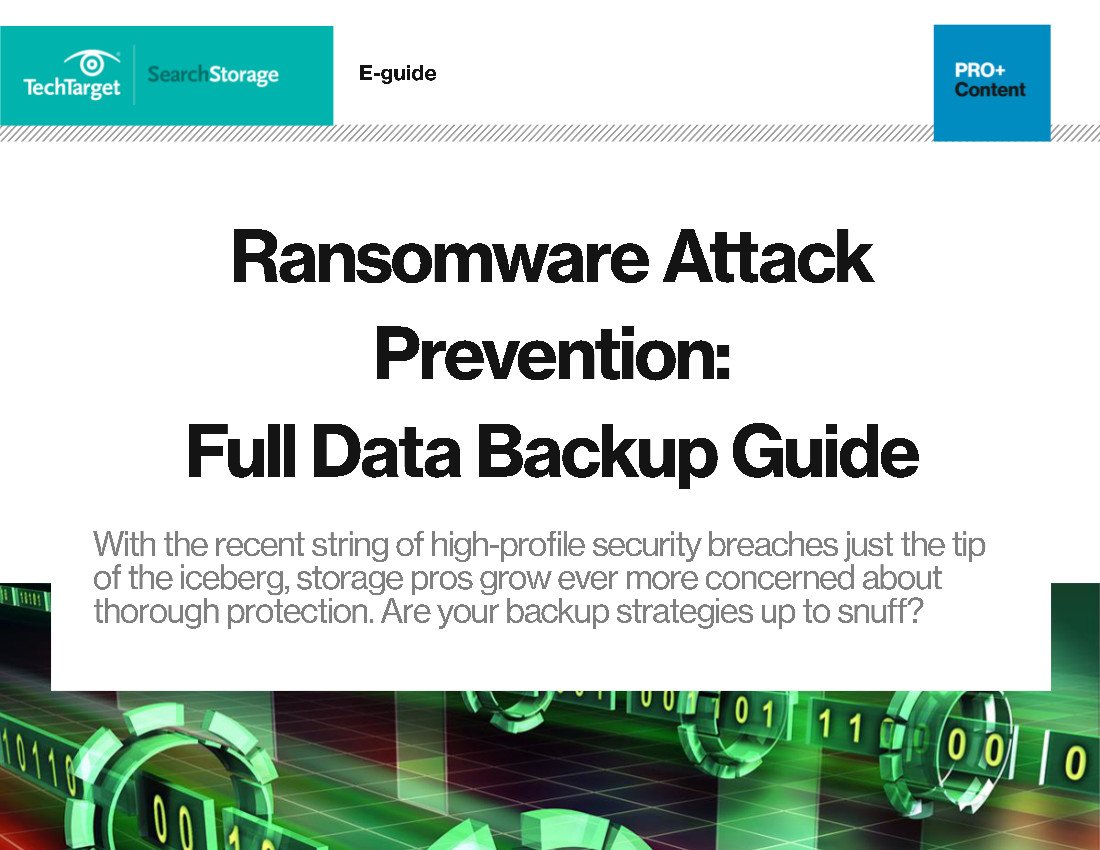 Protect Against Ransomware with Comprehensive Backup and Recovery
Download this handbook to learn how to prepare your backup system to handle the mounting ransomware threat. Inside, you'll discover the importance of adopting canary files for quick infection alerts, as well as the individual merits of using a cloud-based DR to repair selective files or folders versus full enterprise file sync-and –share, and more.
By submitting your personal information, you agree that TechTarget and its partners may contact you regarding relevant content, products and special offers.
You also agree that your personal information may be transferred and processed in the United States, and that you have read and agree to the Terms of Use and the Privacy Policy.
Advanced Digital Information Corp. (ADIC) led the charge this summer when it introduced its Scalar i2000 library, which Matt Chew, ADIC product manager, describes as "a culmination of a lot of activity about taking our libraries to the next level." That next level includes a new centralized processor to enable more software functions to reside natively within the library, improved self-monitoring capabilities, a 19" rack mount form factor, and capacity-on-demand tape slots. Speaking of tape slots, the i2000 can hold from 100 to 2,232 tape slots and up to 96 drives, in either LTO-1, LTO-2, SDLT 320 or AIT-3 formats. That translates to approximately 670TB of compressed data capacity.
An even larger tape library is on tap from Quantum, with its new MAKO PX720 library, announced in September. A single PX720 "frame" holds 20 drives and 732 cartridges. Using Quantum's Crosslink technology, up to five frames can be joined for 100 drives, and more than 3,600 slots. Assuming LTO-2 drives, the PX720s can hold 732TB of compressed capacity and backup up to 21.6TB/hr with 2:1 compression.
Vendors that have traditionally played further down market are also upping the ante. Overland Storage, which OEMs libraries to both Hewlett-Packard and IBM, expanded its Neo line with the introduction of the Neo 8000 series, which holds up to 500 half-inch cartridges. "This is arguably Overland's first high-end product," says Robert Amatruda, IDC research manager, which begins to make a lot of sense in the context of the company's acquisition this summer of Okapi Software, and its subsequent introduction of the Reo series of disk-based backup and recovery appliances.
Spectra Logic, meanwhile, which is known for its 8mm AIT libraries, made its first foray in to the half-inch tape space, with the introduction of its Spectra 950K with Python architecture. Features include a new media handling system called the TeraPak, which holds up to 1,200 LTO cartridges per square meter. "It's a very dense, very unique product," says IDC's Amatruda. Assuming LTO-2 tape drives, a single T950 can store up to 520TB (compressed) in one rack grid of space, with throughput of 6TB/hr (compressed).
"All this says to me, 'Hey, the tape market really isn't dead. There's a whole lot of innovation going on,'" says Nancy Marrone Hurley, senior analyst with the Enterprise Storage Group.
Dig Deeper on Tape backup and tape libraries
PRO+
Content
Find more PRO+ content and other member only offers, here.