Disk finally outruns tape
Mainframe shops weaning themselves off tape
This Article Covers
RELATED TOPICS
Looking for something else?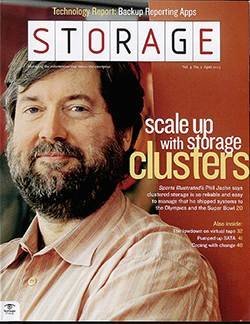 Download
Even the largest, processing-intensive mainframe shops are slowly but surely weaning themselves off tape.
Four years ago, First Data Corp. (FDC), the credit-card processing behemoth, had as many as 1,500 tape drives across 70 StorageTek robots in its Omaha, NE, and Chandler, AZ, facilities. Those tapes weren't used for backup, but as the "batch workhorse," storing primary data used to process daily credit-card transactions for FDC's banking customers, says Todd Cushing, FDC's VP, data center management and service operations.

Download this free guide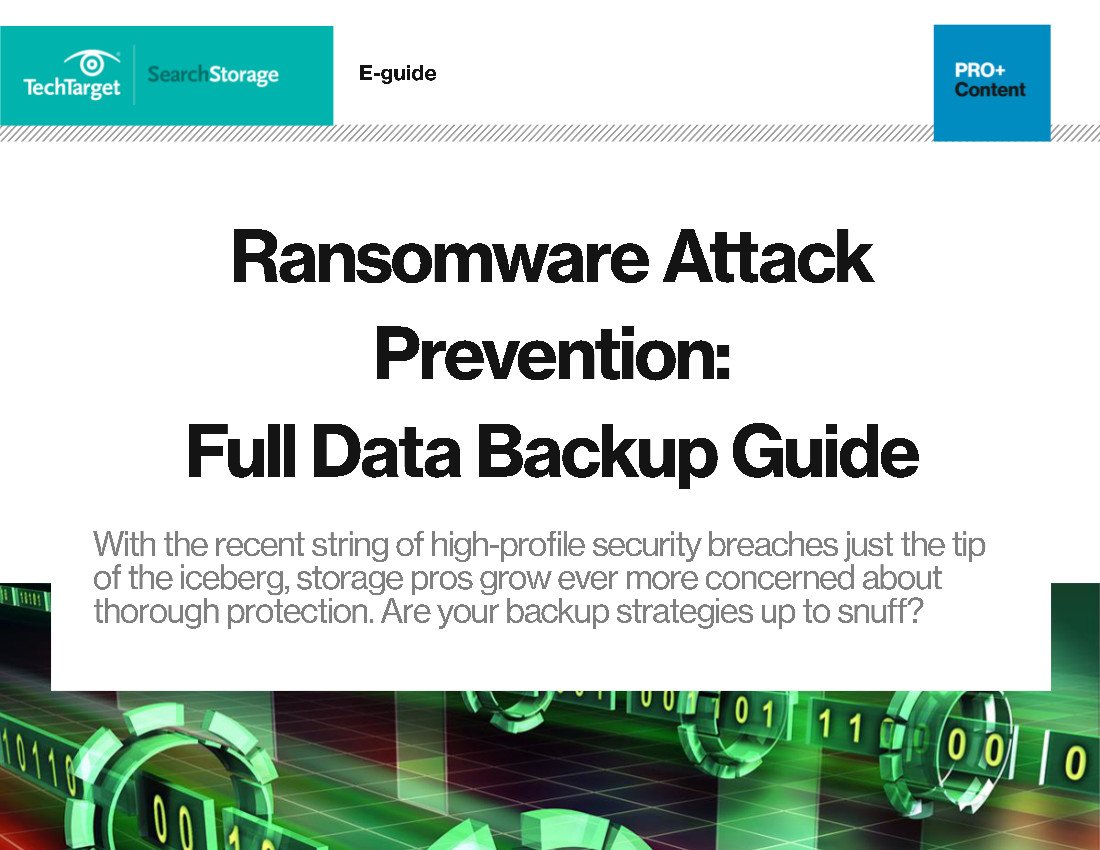 Protect Against Ransomware with Comprehensive Backup and Recovery
Download this handbook to learn how to prepare your backup system to handle the mounting ransomware threat. Inside, you'll discover the importance of adopting canary files for quick infection alerts, as well as the individual merits of using a cloud-based DR to repair selective files or folders versus full enterprise file sync-and –share, and more.
By submitting your personal information, you agree that TechTarget and its partners may contact you regarding relevant content, products and special offers.
You also agree that your personal information may be transferred and processed in the United States, and that you have read and agree to the Terms of Use and the Privacy Policy.
Today, the number of tape drives at those facilities is down to 500 with seven robots, and FDC hopes to pare those numbers again by about half.
If it's taken a while to break the tape habit, it's because for a long time, FDC couldn't get disk to go faster than tape.
More to the point, ESCON--the channel connection between the mainframe and the disk or tape library--didn't go fast enough. ESCON can transmit data at a maximum of 19MB/sec "if you're going downhill and have a good tail wind," says Steve Blendermann, chief architect for StorageTek's automated tape solutions. Realistically, ESCON can deliver approximately 15MB/sec. Therefore, even if a disk library can write data at 10 times that speed, the ESCON channel will always be the bottleneck.
To move more data in and out of its tape libraries, FDC developed a program dubbed "FDR Jam" that removes gaps between data records, Cushing explains.
FDC began to break down the ESCON bottleneck last June when it implemented StorageTek's Virtual Storage Manager (VSM) 4, a virtual tape library product that supports FICON connections, the 200MB/sec mainframe equivalent to open systems' Fibre Channel. "Believe me, we wouldn't have made the change if it wasn't faster than what we were doing before," Cushing says.
The move to a virtual tape infrastructure has other advantages. "We have fewer bad tape problems," Cushing reports, and the tapes they have hold more capacity. FDC has migrated from older 9490 drives, which only support 800MB of data per cartridge, to 9840 drives that hold 40GB. Finally, data retrieval is faster because the VSM 4's disk buffer is architected to house approximately 90% of data requests.
Dig Deeper on Remote data protection
PRO+
Content
Find more PRO+ content and other member only offers, here.