Do you ever test your backups?
Do You Test Your Backups?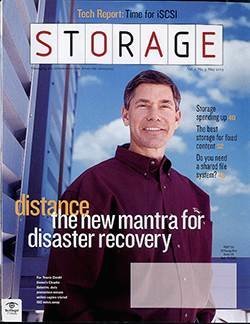 Download
Continue Reading This Article
Enjoy this article as well as all of our content, including E-Guides, news, tips and more.
By submitting your personal information, you agree that TechTarget and its partners may contact you regarding relevant content, products and special offers.
You also agree that your personal information may be transferred and processed in the United States, and that you have read and agree to the Terms of Use and the Privacy Policy.
Do You Test Your Backups?
Do you proactively test your backup?
If yes, how often?
Have you ever discovered a failed tape?



The importance of a sound backup and disaster recovery process is not lost on Storage magazine readers, 66% of whom regularly test their backup tapes (we suspect that they floss daily as well). Is it worth the effort? Yes, when you consider that over three quarters of those that have tested their tapes have unearthed failures. At the same time, "testing tapes is only part of the story," one reader pointed out, "inefficient backup strategy is the other." Once you've established the integrity of your tapes, go the extra mile and test the restore and recovery process.
Dig Deeper on Remote data protection
PRO+
Content
Find more PRO+ content and other member only offers, here.