Focus on remote-office backup
This Article Covers
RELATED TOPICS
Looking for something else?
TECHNOLOGIES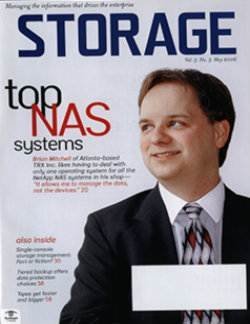 Download
IN THE PAST couple of years, vendors like Asigra, Avamar and EVault have had some success with backup for often underserved remote offices. But now backup king Symantec wants a piece of the action, and has introduced an adjunct to Veritas NetBackup designed specifically for remote and branch offices.

Download this free guide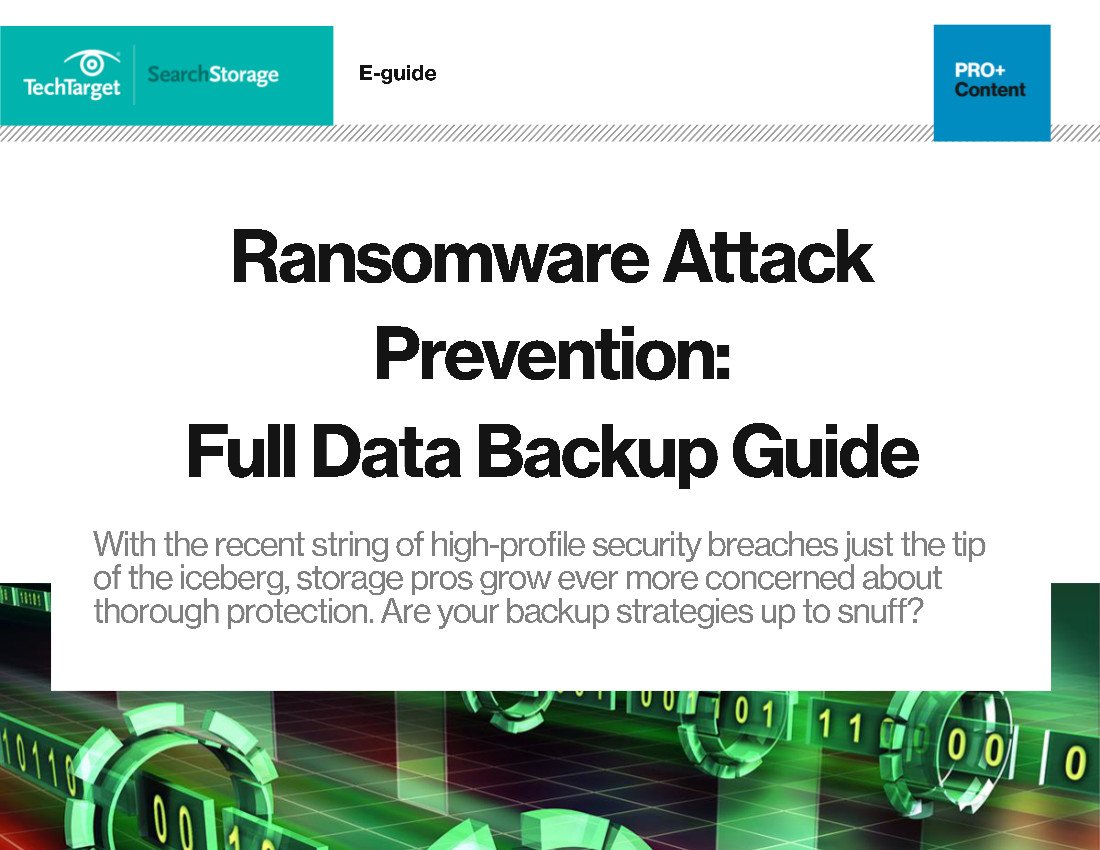 Protect Against Ransomware with Comprehensive Backup and Recovery
Download this handbook to learn how to prepare your backup system to handle the mounting ransomware threat. Inside, you'll discover the importance of adopting canary files for quick infection alerts, as well as the individual merits of using a cloud-based DR to repair selective files or folders versus full enterprise file sync-and –share, and more.
By submitting your personal information, you agree that TechTarget and its partners may contact you regarding relevant content, products and special offers.
You also agree that your personal information may be transferred and processed in the United States, and that you have read and agree to the Terms of Use and the Privacy Policy.
When you consider how much data resides in remote offices, it's no surprise that Symantec would want to be the one to back it up. Citing various analyst groups, Kris Hagerman, senior VP of Symantec's storage and server management group, says that between 30% and 35% of enterprise data sits in remote offices and that it's growing at approximately 50% per year. More to the point, 69% of recently surveyed storage professionals said they were unhappy with their remote-office backup options.
Symantec's NetBackup PureDisk Remote Office Edition is designed for organizations with "a significant number of remote offices"--from the tens to hundreds, says Hagerman. PureDisk's provenance supports that; the underlying code comes by way of DataCenter Technologies, a Belgian firm that sold its backup software to service providers and was acquired by pre-merger Veritas last year.
Architecturally, PureDisk is very similar to Avamar's Axion, which is the basis of remote-office backup solutions from Arsenal Digital Solutions and, more recently, an offering from Verizon Business. PureDisk comes on a self-installing CD that turns an Intel-based PC into a PureDisk appliance that resides in the remote office and communicates with another PureDisk server back in the main data center.
Also like Avamar, PureDisk reduces the amount of data to be transferred back to the data center using block-level single instancing. The level of data reduction PureDisk can achieve depends on your data, says Matt Kixmoeller, Symantec's director of product management for NetBackup; he's seen reduction ranging from two times to 70 times.
Of interest to many large companies will be PureDisk's integration with NetBackup. For now, that means working with NetBackup to create tapes for archival or restore. In a subsequent version, PureDisk could be used as a target to store compressed versions of native NetBackup data sets.
But another school of thought says that the best way to manage remote offices is to consolidate most IT services back in the data center--including backup--and to replace remote-office IT with WAN optimization devices. Tacit Networks, for example, advocates putting one of its IShared devices in a branch office to replace services like file, print and e-mail. This spring, Tacit also added Acceleration, Reduction and Compression (ARC) WAN optimization technology to its platform which, according to Noah Breslow, Tacit's VP of marketing and product management, can improve IShared's handling of TCP/IP-based applications like Microsoft SharePoint, FTP, replication and, of course, backup. ARC is "focused on bulk-transfer applications," and will be available for free on all IShared devices as a software upgrade.
--Alex Barrett
Dig Deeper on Remote data protection
PRO+
Content
Find more PRO+ content and other member only offers, here.