Remote Replication Gets Out of the Array
Network-based replication challenges array apps
This Article Covers
RELATED TOPICS
Looking for something else?
TECHNOLOGIES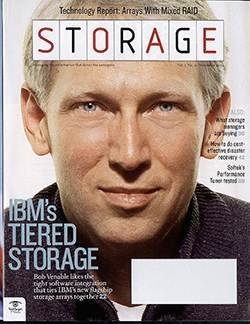 Download
If you're a Symmetrix user and have stringent remote replication requirements, Symmetrix Remote Data Facility (SRDF) is pretty much the only game in town. But SRDF has its limitations: It's extremely expensive and only works within Symmetrix environments.

Download this free guide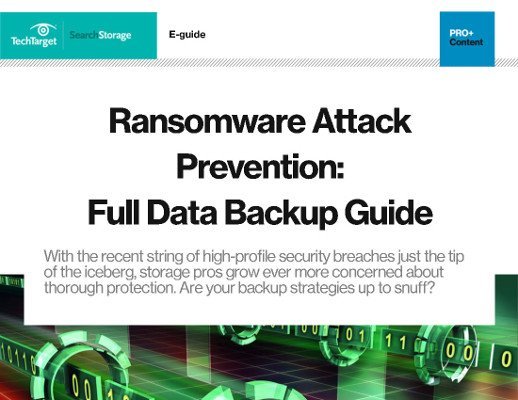 SearchStorage experts combat ransomware in this comprehensive backup guide
Download our editors' ransomware guide, in which you'll discover the full value of mature DRaaS, blockchain technology, and copy data management techniques in detecting and fighting the scourge of ransomware. Additionally, we review backup tools from Acronis and Unitrends used for ransomware protection.
By submitting your personal information, you agree that TechTarget and its partners may contact you regarding relevant content, products and special offers.
You also agree that your personal information may be transferred and processed in the United States, and that you have read and agree to the Terms of Use and the Privacy Policy.
Last month, EMC chipped away at those complaints with the introduction of EMC Open Replicator for Symmetrix, which copies data between a Symm and IBM Shark, HDS Lightning and HP EVA. In addition, EMC added SRDF/Star, a three-site replication suite that allows a Symm to replicate synchronously and asynchronously at the same time to two separate sites.
Today, the replication market stands at about $1 billion, and is split about 70/30 between array-based replication such as SRDF and IBM's PPRC, and host-based replication such as Veritas Volume Replicator, says Arun Taneja, founder of Taneja Group. SRDF has "the lion's share" of the array-based replication market, he says. For EMC, "it's the goose that laid the golden egg."
But over the next couple of years, the majority of replication functionality will be network-based, Taneja predicts, and anyone who's still doing array-based replication will "need to have their head examined."
Two startups assailing array-based replication are Kashya and Topio. According to Taneja, they are good choices for environments with heterogeneous storage and "where replication is very, very important."
Architecturally, the two products are different. Kashya implements its software on an out-of-band, SAN-connected appliance, the KBX5000, which handles tasks such as serializing I/Os and performing data reduction. Topio, on the other hand, eschews the appliance model because it can become a bottleneck, says Betty Woychowski, Topio's director of product management. Instead, Topio Data Protection Suite (TDPS) 2.0 consists of the Topio server, located at the remote site, and Topio agents, which rely on a master clock to time-stamp the data and send it directly over the WAN to the Topio server. The remote Topio server then parses the I/Os back into a consistent stream.
Despite their differences, Kashya and Topio share some features: Both use asynchronous replication over an IP network and, according to Taneja, "get an 'A' for thinking about issues surrounding data consistency," adding that they represent "the next generation of data replication."
Dig Deeper on Data storage backup tools
PRO+
Content
Find more PRO+ content and other member only offers, here.