Snapshot: Encrypting backup data
Do you encrypt your backup?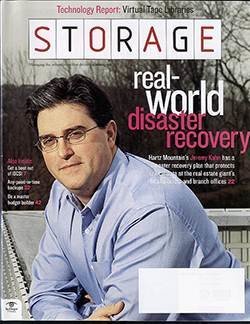 Download
Do you encrypt your backup?
Do you encrypt your backups?
Where does the encryption take place?
Will you begin encrypting your backups?
Encrypting backups has become slightly more prevalent since August 2003, when Storage surveyed readers about their...
Continue Reading This Article
Enjoy this article as well as all of our content, including E-Guides, news, tips and more.
By submitting your personal information, you agree that TechTarget and its partners may contact you regarding relevant content, products and special offers.
You also agree that your personal information may be transferred and processed in the United States, and that you have read and agree to the Terms of Use and the Privacy Policy.
backup tape-encryption practices. Back then, 90% didn't encrypt tapes; today, that number has dropped slightly to 86%. More telling perhaps is that 23% plan to begin backup encryption, despite concerns about performance and being able to restore. Many readers noted that regulations and audits were fueling their interest in backup encryption.
Dig Deeper on Data storage backup tools
PRO+
Content
Find more PRO+ content and other member only offers, here.