Snapshot: Remote mirroring for data
Do you mirror your data remotely?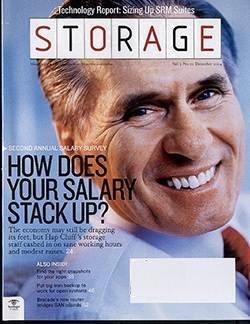 Download
Do you mirror your data remotely?
Do you mirror your data to remote locations?
At what distance is data remotely replicated?
What technique(s) do you use?
Storage readers doing remote data replication are in the minority, but that's about to change. Over the next couple...
Continue Reading This Article
Enjoy this article as well as all of our content, including E-Guides, news, tips and more.
By submitting your personal information, you agree that TechTarget and its partners may contact you regarding relevant content, products and special offers.
You also agree that your personal information may be transferred and processed in the United States, and that you have read and agree to the Terms of Use and the Privacy Policy.
of years, more than 63% of respondents that don't already replicate remotely plan to start. The lion's share of data is replicated between 11km and 1,000km from the primary site; however, a significant number of respondents (26.9%) replicate to a site less than 10km away, while 21.8% replicate more than 1,000km away. Array and host-based replication are the most popular techniques, but nearly one-fifth of respondents (17.9%) are also trying out fabric-based replication services.
Dig Deeper on Remote data protection
PRO+
Content
Find more PRO+ content and other member only offers, here.