Snapshot: Snapshots for data protection
Do you take snapshots?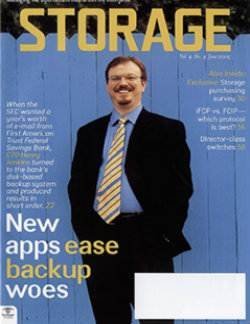 Download
Do you take snapshots?
Do you use your storage system's snapshot capabilities?
How often do you take snapshots?
How long do you keep snapshots?
Snapshot technology is widespread, but not everyone who has it uses it. Those who do use snapshots don't use them...
Continue Reading This Article
Enjoy this article as well as all of our content, including E-Guides, news, tips and more.
By submitting your personal information, you agree that TechTarget and its partners may contact you regarding relevant content, products and special offers.
You also agree that your personal information may be transferred and processed in the United States, and that you have read and agree to the Terms of Use and the Privacy Policy.
nearly as often as vendors suggest they should. Of the 87% of Storage readers who report having a system that supports snapshots, 59% take snapshots, while 41% don't use the capability. A healthy majority (67.2%) take only periodic snapshots, maybe one or two per day, vs. the measly 1.6% of respondents that report taking snapshots every 14 minutes or fewer. Once taken, snapshots are relatively short lived: 81.9% of them are deleted within a month.
Dig Deeper on Data storage backup tools
PRO+
Content
Find more PRO+ content and other member only offers, here.