The Whys and Wherefores of Failed Backups
Despite all the effort storage administrators pour into backup, backups fail about 40% of the time.
This Article Covers
RELATED TOPICS
Looking for something else?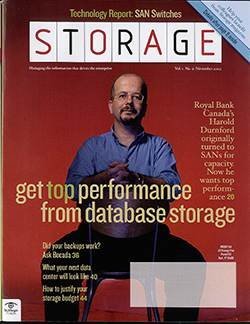 Download
Despite all the effort storage administrators pour into backup, the sad fact of the matter is that backups fail about 40% of the time, estimates Don Schrenk, vice president of sales at Vyant Technologies, which makes a backup reporting tool called WorldView.

Download this free guide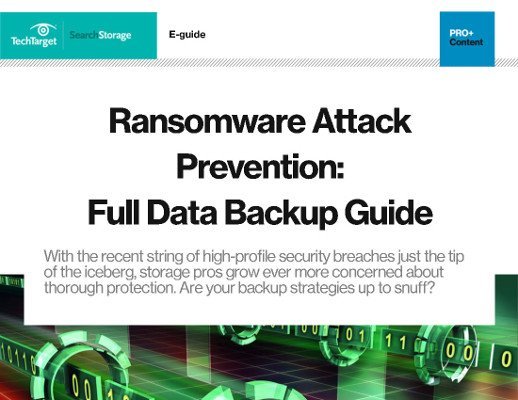 SearchStorage experts combat ransomware in this comprehensive backup guide
Download our editors' ransomware guide, in which you'll discover the full value of mature DRaaS, blockchain technology, and copy data management techniques in detecting and fighting the scourge of ransomware. Additionally, we review backup tools from Acronis and Unitrends used for ransomware protection.
By submitting your personal information, you agree that TechTarget and its partners may contact you regarding relevant content, products and special offers.
You also agree that your personal information may be transferred and processed in the United States, and that you have read and agree to the Terms of Use and the Privacy Policy.
The Enterprise Storage Group takes an even dimmer view of backup success rates, estimating that 60% of backups do not properly execute in networked storage environments.
Why the poor results? In a word, human error, says Schrenk. "The guys forget to put in the tapes," or perhaps "they don't set a long enough backup window," he offers.
Furthermore, a lot of the time, storage administrators aren't even aware that a backup failed - especially in multiserver environments. Checking on the status of each and every server getting backed up is sometimes easier said than done. Vyant's WorldView addresses this issue by installing an agent on each catalog server that reports back "to the mothership"-a central database with a Web-based console - every 15 minutes, says Schrenk. If a backup fails, administrators can drill down into the software's error codes.
Further complicating matters are mixed backup environments-not only heterogeneous hardware, but different backup packages. To that end, Vyant's WorldView as well as BackupReport from Bocada gather information from a variety of backup packages, be they Veritas NetBackup, Legato Networker, HP OmniBack, or CA BrightStor.
At Reader's Digest, the Global Network Services group recently purchased BackupReport not only to find out if backups were successful, but also to help them identify why backups were failing in the first place.
"It was a pretty sorry state," recalls desktop technology analyst Adam Ladd, whose group took over Veritas backup operations for about 100 Unix, Novell and Windows servers. "Backups were failing, and we had no time to rerun them," he recalls. "We had no sense of how much we were growing, or how long jobs were taking to complete." In lieu of tools, the group wrote scripts and used Viso to create project timelines in the form of Gantt charts to predict and plan backups.
Installing BackupReport changed all that. With the insight Reader's Digest gathered from BackupReport, the group decided to start multistreaming its backups, mix the jobs throughout the day and uncovered unexpected areas of growth. "We're over the hump," says Ladd. These days, "a backup fails maybe once a week - if that."
Dig Deeper on Data storage backup tools
PRO+
Content
Find more PRO+ content and other member only offers, here.