Tricky backup for SharePoint
This Article Covers
RELATED TOPICS
Looking for something else?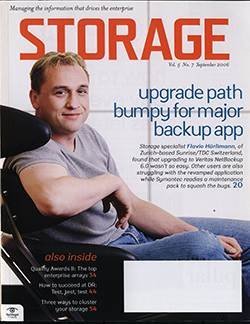 Download
Forget file servers. In some companies, Microsoft SharePoint is emerging as the de facto collaboration tool for helping users to not only share files, but hold discussions, post blogs, share contacts and manage projects, to name a few SharePoint-enabled activities. And while it's proving to be an effective collaborative tool, SharePoint is causing some headaches for backup administrators.

Download this free guide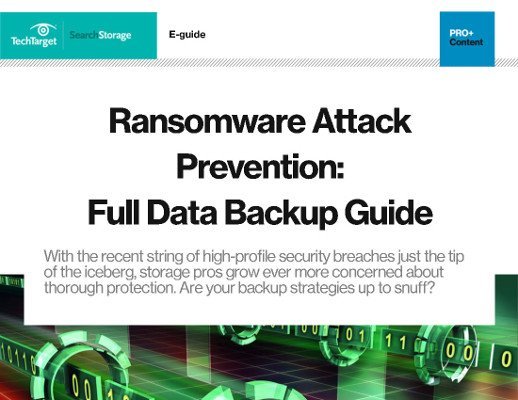 SearchStorage experts combat ransomware in this comprehensive backup guide
Download our editors' ransomware guide, in which you'll discover the full value of mature DRaaS, blockchain technology, and copy data management techniques in detecting and fighting the scourge of ransomware. Additionally, we review backup tools from Acronis and Unitrends used for ransomware protection.
By submitting your personal information, you agree that TechTarget and its partners may contact you regarding relevant content, products and special offers.
You also agree that your personal information may be transferred and processed in the United States, and that you have read and agree to the Terms of Use and the Privacy Policy.
Currently in its third version, SharePoint comes in two flavors: a free version that ships with Windows Server and Office SharePoint Server, which the company will update by the end of this year, says Tom Rizzo, Microsoft's director for Office SharePoint Server. The latter version has an installed base of 75 million users, says Rizzo.
In organizations that have implemented SharePoint, its growth has been impressive. Storage array manufacturer Xiotech has been using SharePoint Portal Server for about three years for its internal communications, as well as for collaboration with partners and consultants. With 400 employees, Xiotech hosts more than 200 individual SharePoint sites that collectively garner 1.5 million page views per month or 3,750 per employee.
Dan Alstrup, Xiotech's senior director of IT, attributes SharePoint's popularity to the ease with which you can create a site. "You just go into SharePoint, open a document, and start a collaboration or discussion to which you can invite anybody you want," he says. Sites are loosely organized according to product groups and departments.
But while SharePoint seems to be improving end users' productivity, SharePoint administrators have learned the hard way that the backup utilities that Microsoft supplies leave something to be desired.
"If you think managing a message restore from Exchange is hard, you haven't seen anything," says Randy DeMeno, chief evangelist at CommVault, which this summer announced a special agent to back up Microsoft SharePoint with its Galaxy backup software.
"SharePoint is a wonderful collaborative file-sharing solution," says DeMeno, but because it runs on top of an SQL database, backup usually addresses the database as a whole, and not the individual files or contact lists.
And don't think you can get away with just using a SQL agent on SharePoint. "Just backing up the database won't be enough for you," says Rizzo, "because there's other 'magical' stuff that we do." For example, SharePoint stores its index in the file system, but stores meta data in the database "so you have to be sure to back them both up."
Alstrup used to back up SharePoint using the free utility Microsoft supplied, but has since purchased the CommVault Galaxy SharePoint agent. "The SharePoint utility is kind of all or nothing," he says. "It's OK for a DR-type of restore." The specialized agent, on the other hand, "gives us manageability down to the document or site level," says Alstrup.
--Alex Barrett (AB)
Dig Deeper on Data storage backup tools
PRO+
Content
Find more PRO+ content and other member only offers, here.