News
Stay informed about the latest enterprise technology news and product updates.
Drug company fights fire with WAFS
In the U.K., Fulcrum Pharma kept its users online and accessing files during a catastrophic oil refinery fire by using Availl's WAFS software.
This Article Covers
RELATED TOPICS
Looking for something else?
Tucked up at home on Sunday, Dec. 12 Jason Hamlett, IT director for drug company Fulcrum Pharma in Hertfordshire, England, got the call that every IT manager dreads. His office was on fire.

Download this free guide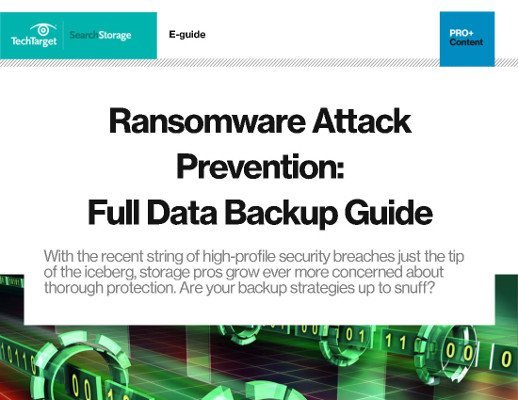 SearchStorage writers evaluate backup's role in ransomware detection
WannaCry, NotPetya, the list of dangerous ransomware viruses goes on and on, well beyond the most highly-publicized attacks. Use this guide to learn about the extent of the threat posed by ransomware, and bolster protection of your data, apps, and systems by using the backup strategies detailed within.

By submitting your personal information, you agree that TechTarget and its partners may contact you regarding relevant content, products and special offers.

You also agree that your personal information may be transferred and processed in the United States, and that you have read and agree to the Terms of Use and the Privacy Policy.

Located next to Buncefield oil refinery, which supplies fuel to the U.K.'s largest airports, Fulcrum got caught in the middle of a fire that blazed for weeks, destroying several nearby offices and all clues as to the cause. Police reports described the scene as the largest fire in peacetime Europe.

"We lost our existing offices and the new office space we were about to move into," Hamlett said, noting that because the fire happened on a Sunday, none of the firm's employees were hurt. Furthermore, Fulcrum was able to keep most of its IT services up and running without a hitch.

By pure luck, it had completed a global rollout of Availl Inc's wide-area file services (WAFS) software just weeks before the blaze. "Basically, [it] saved our bacon," Hamlett said. Fulcrum relied on Availl's software running on its Windows servers to provide employees in its U.K. and U.S. offices continuous access to their files.

Prior to Availl, Fulcrum had been using Microsoft's Distributed File System (DFS) with limited success. "There were version conflicts with files … we were getting up-to-date data after 30 minutes, which was too late to wait," Hamlett said. When Fulcrum performs drug testing, situations known as serious adverse events can occur, and the firm needs access to its data immediately. "The file locking and real-time access [in DFS] were not up to our needs," he said.

Fulcrum deployed Availl's software primarily to allow local staff in the U.K. and the U.S. access to shared files. Hamlett said the installation went smoothly but would have appreciated more time to test the product to figure out all the features before deploying it. "There were lots of projects coming to a close, so we didn't have time to switch the network off and play."

Unlike WAFS products based on acceleration or caching, Availl's product provides a server-to-server mirror with near instant file access. Also, if any server or the network fails, any other Availl-powered server can take over. All changes made to files while in failover mode automatically mirror back to the original once the problem is resolved.

The value of WAFS with failover/failback became apparent when disaster struck. By having a full local copy of all files in the U.S. and the U.K. -- kept coherent and updated -- allowed the employees to continue working, albeit from home. As staff watched the flames and smoke engulf their buildings on TV, their servers at the company's disaster recovery site in central London continued to make all files available worldwide. The servers at the Hertfordshire site failed over the users to the U.S. and central London servers.

"It was a traumatic experience, but it proved the product and justified future Availl purchases," said Hamlett. "It's nice to show that IT can be an asset to the company and not just a money pit."

Within four weeks of the fire, Fulcrum's global WAFS network returned to the architecture it had followed before, synching up offices in North Carolina; Strasbourg, France; Tokyo and whatever was left in Hertfordshire. Fulcrum is expanding its WAFS deployment to include additional sites in Scotland and France.

Today, Availl's software supports files only, but Hamlett is hoping the company will extend it to support Exchange. "I'd sleep better at night if it would replicate my Exchange database, too," he said. Fulcrum did not evaluate any other WAFS products. U.K. reseller E-director.com turned the company on to Availl. Other companies selling WAFS technology include Cisco Systems Inc., DiskSites Inc., Juniper Networks Inc., Riverbed Technology Inc., Signiant Corp., Swan Labs Corp. and Tacit Networks Inc.
Dig Deeper on Remote data protection
PRO+
Content
Find more PRO+ content and other member only offers, here.