News
Stay informed about the latest enterprise technology news and product updates.
Riverbed update offers users more bandwidth, better reporting
Riverbed announced a package of hardware and software updates, which some customers say they've been waiting for.
This Article Covers
RELATED TOPICS
Looking for something else?
Wide area data services (WADS) startup Riverbed Technology Inc. is broadening its appeal to users in the larger enterprise space, as well as the breadth of applications it supports with version 3.0 of its Riverbed Optimization System (RiOS) hardware/software product line. The update includes increased bandwidth and disk capacities, better wide are network (WAN) traffic reporting, new hardware products and some long-awaited support for the Network File System (NFS) protocol.

Download this free guide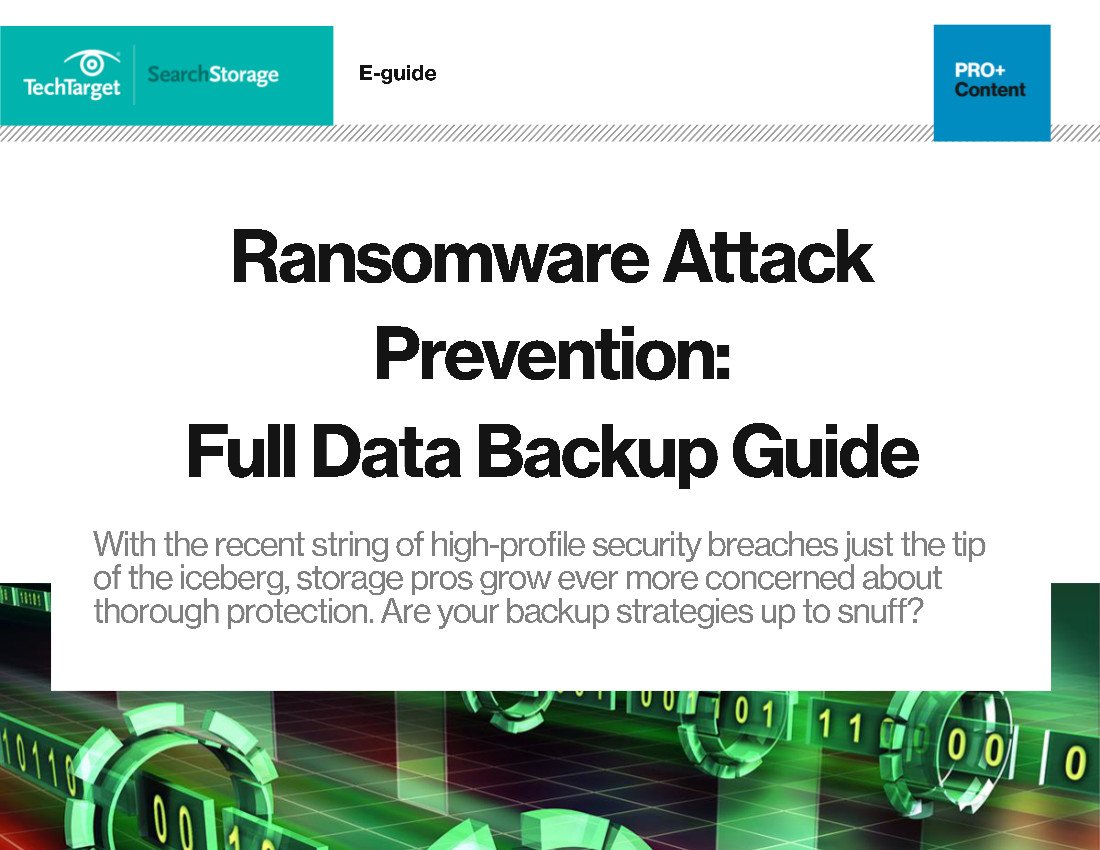 Protect Against Ransomware with Comprehensive Backup and Recovery
Download this handbook to learn how to prepare your backup system to handle the mounting ransomware threat. Inside, you'll discover the importance of adopting canary files for quick infection alerts, as well as the individual merits of using a cloud-based DR to repair selective files or folders versus full enterprise file sync-and –share, and more.

By submitting your personal information, you agree that TechTarget and its partners may contact you regarding relevant content, products and special offers.

You also agree that your personal information may be transferred and processed in the United States, and that you have read and agree to the Terms of Use and the Privacy Policy.

On the hardware side, the new Steelhead 5520 appliance is three times larger than earlier Steelhead appliances, with up to 15,000 TCP/IP connections versus a pervious maximum of 4,500 connections and 1.5 terabyte (TB) raw disk capacity. The new Steelhead 6020 includes 3.2 TB raw disk capacity. With the hardware update, Steelhead appliances can now support up to 4 Gbps throughput in a cluster and up to 310 Mbps from a single device.

RiOS can now support up to 40,000 TCP connections in one device. Prices peak at approximately $119,000 for the Steelhead 6020.

Travis McCulloch, systems engineer with Hilton Grand Vacation Co, based in Orlando, Fla., said he welcomes the upgrade. "We've had issues with their older hardware on their higher end boxes," he said, referring to the 3000 and 5000 series Steelhead appliances. "They're just generic gear slapped together, and they're charging $30,000 for it."

McCulloch said his company had downgraded to the Steelhead 2000 series because it was built on Dell Inc. hardware that the company felt was of better quality.

"Their lower tier stuff was actually better," McCulloch said. "But it limited our actual Riverbed deployment."

The new midsized and high-end systems are all based on one or two of the latest generation 64-bit Applied Micor Devices Inc. (AMD) Opteron dual-core series of CPUs, the company said. It added that the disks are all 250 GB RAID edition SATA drives.

Neither Hewlett-Packard Co. (HP) nor Dell manufacture the systems, Riverbed said.

Interceptor 9020 -- the new big box

San Francisco-based Riverbed also introduced Interceptor 9020, the first box in its Interceptor product line. The $50,000 box, a Layer 4 switch that also includes connection forwarding for asymmetric routing, sits in front of Steelhead appliances and allows up to one million TCP/IP connections and 4 GB of aggregate WAN throughput, which is said to provide load balancing and failover for large customer environments.

Riverbed said that approximately 35 big enterprises have already beta tested the Interceptor.

"We have a couple of projects that are using over 100 Steelheads alone," said one user from a large company in the financial industry who asked not to be named. "We've been looking for a box like this for three years -- and we've been working with Riverbed on it for about a year and a half."

The key appeal to the Interceptor is the asymmetric routing feature, according to the user. With other network-optimization products, any traffic that flows out through one particular link has to flow back the same way, the user said, and so the appliance at the branch office has to straddle both outbound and inbound links -- a tall order on a large network.

"It's like the old days of CB radio where only one person can talk at a time," the user said. "Most network-optimization appliances have trouble with this -- you almost have to engineer a big network without redundancy to account for this."

NFS and new software

"We've been waiting on this," McCulloch said, of the new NFS support. According to him, several of the vacation resorts his company owns connect using NFS between locations. "That's been limiting our Riverbed deployment."

"Now, instead of focusing primarily on CIFS/Windows, Riverbed, like other WAFS/WADS, vendors, including Cisco and Packeteer Inc./Tacit Networks Inc., are able to pursue traditional NFS environments as well," said Greg Schulz, analyst with the StorageIO Group based in Stillwater, Minn.

GUI updates are a given with any major new software release, but in this case, users said WAN traffic reporting upgrades to Riverbed's Central Management Console (CMC) will make their lives easier.

"Maybe once a month we get a 'data storm,' " said Ray Sirois, IT manager for engineering firm Wright-Pierce, located in Topsham, Maine. These clogs in bandwidth often turn out after lengthy investigation to be something like a big print job tying up the network, or even employees streaming MP3s at their workstations.

"It's very frustrating not to be able to put a finger on it right away," Sirois said. Previously, his WAN monitoring software from a company called Solar Winds would say that the biggest IP traffic driver on the network was the Steelhead appliance. "You couldn't get more granular than that," according to Sirois -- because Solar Winds couldn't penetrate the Steelhead, and because the Steelhead appliance wasn't compatible with NetFlow, a Cisco Systems Inc. protocol that can be analyzed by cheap third-party software.

Now, RiOS is compatible with NetFlow collectors, "which has little to do with managing the Steelheads themselves but everything to do with managing my WAN," Sirois said,

He said he doesn't mind that the NetFlow analysis isn't native to the Steelhead appliance. "Most people with a WAN already have a NetFlow analyzer anyway," Sirois said. And if they don't, he said, such software can be as cheap as $700 for enough licenses to monitor five Steelheads.

The new GUI also provides trending, traffic breakdown and performance report emailing, even on traffic not optimized by the Riverbed appliances. Appliances can now automatically map ports to applications, report on performance by quality of service class. CMC v3.0 also now includes Steelhead appliance image hosting and network-link health analysis.
Dig Deeper on Remote data protection
PRO+
Content
Find more PRO+ content and other member only offers, here.