Riverbed adds disaster recovery features to WAFS
A new version of Riverbed's software will sense when users are doing massive restores over the WAN and optimize traffic accordingly, the company claims.
This Article Covers
RELATED TOPICS
Looking for something else?
Riverbed Technology Inc. beefed up the software that runs on its Steelhead WAFS device for better performance during disaster recovery and added a bigger box to its product line, encryption for data at rest and support for Oracle 11i.

Download this free guide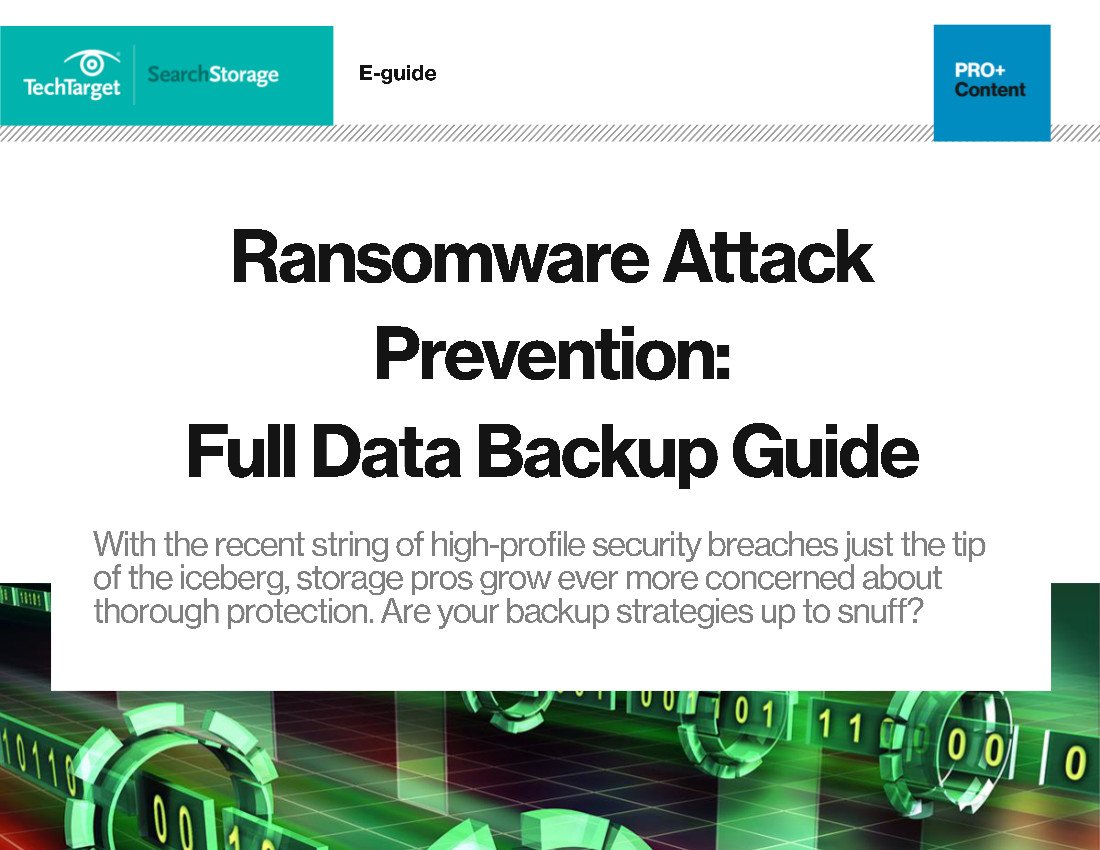 Protect Against Ransomware with Comprehensive Backup and Recovery
Download this handbook to learn how to prepare your backup system to handle the mounting ransomware threat. Inside, you'll discover the importance of adopting canary files for quick infection alerts, as well as the individual merits of using a cloud-based DR to repair selective files or folders versus full enterprise file sync-and –share, and more.

By submitting your personal information, you agree that TechTarget and its partners may contact you regarding relevant content, products and special offers.

You also agree that your personal information may be transferred and processed in the United States, and that you have read and agree to the Terms of Use and the Privacy Policy.

The new version of the Riverbed Optimization System (RiOS) software will automatically detect traffic patterns during disaster recovery operations and optimize traffic accordingly. Riverbed's senior product marketing manager, Harold Byun, said the software monitors the CPU workload and memory allocation on the Steelhead device, as well as the volume and type of traffic. It kicks into disaster recover gear when users attempt to send a larger amount of traffic over the wide area network (WAN) than normal, usually a sign of mass restores during a disaster recovery scenario.

Riverbed was cagey about the finer details of how its disaster recovery acceleration feature works once it kicks in. The software changes the way it writes data to disk, creating large contiguous writes, rather than random smaller chunks. "It's similar to changing from handing you a deck of cards one at a time to handing you the whole deck at once," Byun explained. There are other elements that make up the new disaster recovery mode, but he declined to go into further detail, saying it was proprietary information.

Byun said beta testers have reported a quadrupling of performance for disaster recovery traffic as compared to large restores in the past, but none of these users were available for comment.

Riverbed might be feeling a bit touchy about proprietary information these days because of a patent lawsuit brought against it earlier this month by Quantum Corp., alleging that Riverbed's data deduplication algorithms violate patents held by its subsidiary Rocksoft.

According to Taneja Group analyst Arun Taneja, the disaster recovery feature could also come in handy for users with large backup jobs being replicated over the WAN. "Many of the other WAN optimization and WAFS players see their products as a consolidation play only," he said, referring to the practice of centralizing IT at a main data center and replacing all local equipment at a branch office with a WAFS device as a proxy. "But Riverbed is thinking about ways to optimize traffic, even if the branch office isn't completely consolidated, and for other purposes."

Riverbed even claims that it can optimize WAN traffic from other data deduplication products that also offer replication, such as those from Data Domain Inc. and Sepaton Inc.

Riverbed added Oracle 11i to the list of applications it is optimized to support. "TCP/IP optimization only goes so far," Taneja said. "If the application above that layer is still chatty, not every transport layer will get the full impact [of optimization]."

Taneja said, while Riverbed's optimization adds value, "it's on a treadmill now that it will never get off," having to keep up with every new application protocol or update to standard protocols, such as CIFS and NFS. "There are hundreds of thousands of applications out there, and they've got a long way to go," he said. "All of these [WAN optimization] guys do."

RiOS 4.1 has also added support for AES 128-Git encryption on data at rest (it previously supported in-flight data encryption). Riverbed claims the encryption will not cause a performance hit, although it is software-based, which typically causes performance drops.

Enterprise Strategy Group (ESG) analyst Jon Oltsik said there may be a slowdown at a certain point in the process, "but because architecturally their purpose is to process WAN data at LAN speeds, you're still going to probably see that 'end to end' performance stay the same -- and the latency still beats having to retrieve files across the WAN [without optimization]." Users also have the option of AES 256-Gbit encryption, which Byun said would cause about a 5% to 10% degradation.

Riverbed also announced a new capacity high-water mark for its product line, the Steelhead 6120, which can hold up to 3.1 terabytes (TB) of usable disk, up from the previous maximum capacity of 1.4 TB. Riverbed claims a general data reduction ratio of 10 to 1, so that 3.1 TB can hold much more data than that, though exact capacities depend on the particular applications being optimized. The new product will be available Nov. 15 for $119,995.

As Riverbed takes off as a public company, it's looking to appeal to higher end users. Along with the bigger device, the addition of encryption is probably part of that, Oltsik said, as the largest companies are the most heavily regulated and security sensitive.
Dig Deeper on Remote data protection
PRO+
Content
Find more PRO+ content and other member only offers, here.