Forestry firm picks Riverbed WAFS over Cisco
Cisco shop picks Riverbed after head-to-head performance testing between Riverbed's Steelhead appliance and Cisco's wide area application services card.
This Article Covers
RELATED TOPICS
Looking for something else?
TECHNOLOGIES
Rayonier Inc., a forestry products and real estate company, turned to Riverbed Technologies Inc.'s Steelhead WAFS appliance to consolidate locations and realize significant bandwidth cost savings.

Download this free guide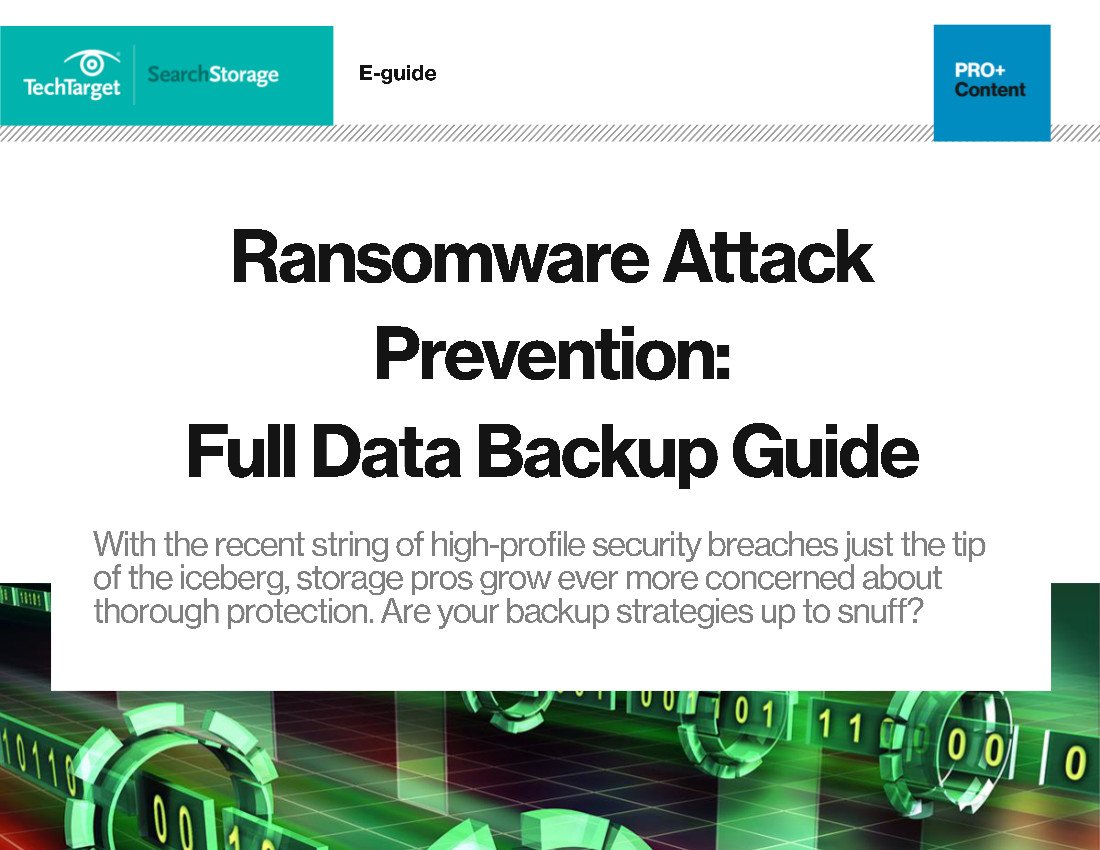 Protect Against Ransomware with Comprehensive Backup and Recovery
Download this handbook to learn how to prepare your backup system to handle the mounting ransomware threat. Inside, you'll discover the importance of adopting canary files for quick infection alerts, as well as the individual merits of using a cloud-based DR to repair selective files or folders versus full enterprise file sync-and –share, and more.

By submitting your personal information, you agree that TechTarget and its partners may contact you regarding relevant content, products and special offers.

You also agree that your personal information may be transferred and processed in the United States, and that you have read and agree to the Terms of Use and the Privacy Policy.

Rayonier settled on Riverbed after a 30-day Bake-Off between a Steelhead appliance and Cisco System Inc.'s Wide Areas Application Services (WAAS) product about a year ago.

Adam Rasner, director of corporate network services at Rayonier, said he had around 250 servers spread over multiple locations holing only 3 TB of data before the consolidation. Rayonier's Lotus Notes environment alone was comprised of 27 servers for a total of 1,400 users.

"Each of our manufacturing plants and branch offices had its own IT organization," Rasner said. The company centralized its data on a Sun Microsystems Inc. StorageTek 2540 array and held its Bake-Off between the Steelhead 1020 appliance and the Cisco WAAS card inserted into a 2811 Integrated Services Router.

Rayonier is a Cisco shop for Ethernet and storage networking. Rasner said he started off leaning toward Cisco's product because it would be less expensive to upgrade an existing router than to add a new appliance, and because he was familiar with Cisco support. "I am a Cisco fan," Rasner said

Testing on a 10 MB PowerPoint file over the 30-day period, however, showed a clear difference in the performance between the two products. The Riverbed appliance showed an 85% to 90% average data reduction rate, while the Cisco product averaged 77%. Response time opening the PowerPoint was also 35% faster with Riverbed's product.

Rasner said configuration problems with Cisco's product also turned him off. "I have extensive experience with Cisco equipment, but I still don't know if it was configured ideally during my test," he said. Rasner added that 15% of every quote he received for the WAAS product was for professional services to set it up, while Riverbed had no such charge thrown in.

Although it would've been vastly cheaper to go with Cisco under an existing maintenance agreement, Rasner installed Riverbed's 3020 appliance at headquarters in Jacksonville, Fla., and has been rolling out 1020 and 500 appliances to his branch locations.

"It gives me about 10 times the bandwidth I actually have," he said. That means a 10 Mbps connection between headquarters and the main branch office in Jessup, Ga., runs at 100 Mbps, and 1 Mbps connections between smaller branch offices will run at 10 Mbps. "We've been able to bring 250 servers down to 10 or 15 virtualized hosts, and we'll save over a million dollars in the next 24 months in server hardware maintenance alone," he said.

According to Cisco director of product management and marketing Mark Weiner, the difference in performance that Rasner saw is typical between WAFS products, depending on their network configuration and other factors, such as the type of server and the application the customer runs. As for the 15% charge for services, Weiner said it is not Cisco's policy to mandate services as part of product pricing.

Cisco officials also said their product is more transparent to existing network infrastructures, and at least one former Riverbed user agrees. According to Mark Drake, network engineer for hospital operator Healthcare Management Associates Inc., (HMA) security practices at his company made Riverbed a no-go.

Riverbed performs a process called Network Address Translation (NAT) to "net" all the traffic it optimizes under one IP address, which Drake said would violate a policy of separation between each branch facility for patient privacy reasons. HMA used Riverbed for transmitting backups between AS400 systems, but had to put in a dedicated T1 line to do so for security reasons. "Moving that over to Cisco will save us $2,500 a month in bandwidth costs," he said.

Riverbed's senior product marketing manager Harold Byun responded that "it sounds like he was probably swayed to the Cisco side by some salesmanship -- if users want to do IP address accounting, they can do so on the LAN side of our appliances."
Dig Deeper on Remote data protection
PRO+
Content
Find more PRO+ content and other member only offers, here.