News
Stay informed about the latest enterprise technology news and product updates.
Tape vendor Overland moves into data deduplication
Overland joins Quantum as tape vendors embracing a technology that was designed to eliminate tape as a backup medium.
This Article Covers
RELATED TOPICS
Looking for something else?
TECHNOLOGIES
Overland Storage Inc. is joining the data deduplication fray with a virtual tape library (VTL) appliance that uses software from Diligent Technologies Corp.

Download this free guide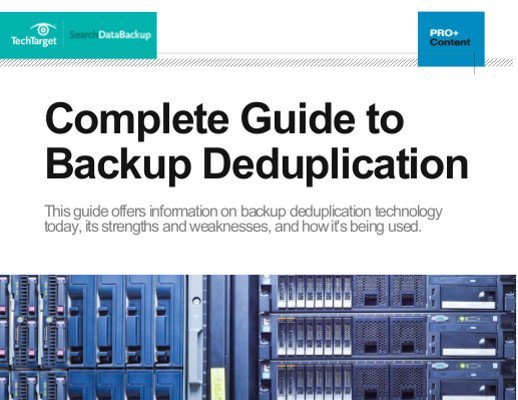 Free Download: Complete guide to backup deduplication
Access all of the 31 articles in our Data Deduplication Essential Guide by downloading our comprehensive PDF version so that you can access all of this expert content in one, easy-to-read resource.

By submitting your personal information, you agree that TechTarget and its partners may contact you regarding relevant content, products and special offers.

You also agree that your personal information may be transferred and processed in the United States, and that you have read and agree to the Terms of Use and the Privacy Policy.

Overland this week launched the REO 9500D, which combines Diligent's ProtecTier deduplication software with Overland's VTL appliance. The 9500D holds up to 187 TB of usable capacity in a 5u chassis, supports 12 library partitions, 64 virtual tape drives and 3,000 virtual cartridges and includes dual 4 Gbps Fibre Channel host connectivity. Overland casts it as a small and medium-sized business (SMB) product.

With the newest version of its REO disk backup platform, Overland joins Quantum Corp. as tape vendors now embracing data deduplication, a technology that was designed to eliminate tape as a backup medium. Data deduplication is part of Overland's plan to reverse years of declining revenues and losing money by refocusing the company from a tape vendor to a backup vendor.

Data deduplication high on users' radar screens

"We have been amazed about the significant interest in data deduplication expressed by users," said Overland CEO Vernon LoForti last week when the company reported a loss of $4.5 million last quarter. "A year ago, the technology was barely on the radar screen, and now, according to the trade publications, it's the No. 1 issue on users' radar screens. It's important for Overland to have a product in this space because often it's a checkbox item."

Because data deduplication wasn't on Overland's radar screen a year ago, it had to find an OEM partner to bring it to market. Diligent also has reseller deals with Hitachi Data Systems (HDS) and Sun Microsystems Inc., but ProtectTier was a curious choice for Overland because it is considered more of an enterprise product, rather than an SMB offering.

Overland senior product manager Jeff Graham said avoidance of a channel conflict was one reason Overland hooked up with Diligent. Diligent and its other partners sell to enterprises, and Overland sells to SMBs. Graham said it is also a positive that Diligent does its deduplication inline rather than post process. The difference is, inline deduplication is performed as the data moves to the storage target and before it is written to disk, while post-process dedupe takes place after the data is backed up. Inline deduplication uses CPU cycles, but Graham said Overland has optimized its appliance to take the load off servers.

"Inline is perfect for our customer base," Graham said.

Among its main virtual tape library (VTL) competitors in the SMB space, Data Domain Inc. also does inline deduplication, Sepaton Inc. and FalconStor Software Inc. do their deduplication post process, and Quantum allows inline or post-process deduplication.

LaForti said about 75% of Overland's revenue comes from tape. But like Quantum, Overland is counting on customers sticking with tape for archiving even if they switch to disk for daily backups.

Girl Scouts of the USA is one of those customers. Girl Scouts chief technology officer (CTO) Bob O'Connor said he uses an Overland REO 9000 disk appliance and an Overland NEO 2000 tape library, and was a beta tester for the REO 9500D. O'Connor uses the disk and tape combination to back up about 5 TB of data at its New York City data center and four remote offices. He does daily backups to the REO 9000 and eventually moves data off to tape. The Girl Scouts retains five to 10 years of data for around 300 councils throughout the country.

O'Connor said the 9500D will reduce the amount of tape handled at remote sites, but he will use tape to archive data.

"We wanted to cut down on the labor involved with off-site tape management," he said. "Deduplication reduces the amount of tape we recycle but otherwise doesn't affect our use of tape."

O'Connor said he saw a 5-to-1 compression ratio in testing, well below Overland's estimate of between 12-to-1 and 25-to-1 compression with "typical" use. But O'Connor said he expects that number to rise with repeated use. "We expect it to hit 10 to 1 or greater as we do more deduplicating," he said.

The REO 9500D has a starting price of $65,400.
Dig Deeper on Data reduction and deduplication
PRO+
Content
Find more PRO+ content and other member only offers, here.