News
Stay informed about the latest enterprise technology news and product updates.
Atrato adds disk encryption, cozies up to Seagate
Atrato joins the growing list of storage vendors offering disk encryption, but analysts suspect it has more to do with building a relationship with Seagate than security.
This Article Covers
RELATED TOPICS
Looking for something else?
Atrato Inc. and Xiotech Corp. have more in common now than just features of their new storage systems. This week Atrato revealed a relationship with drive maker Seagate Technology, which spun out Xiotech six years ago and last year sold it the technology that forms the foundation of Xiotech's Emprise systems.

Download this free guide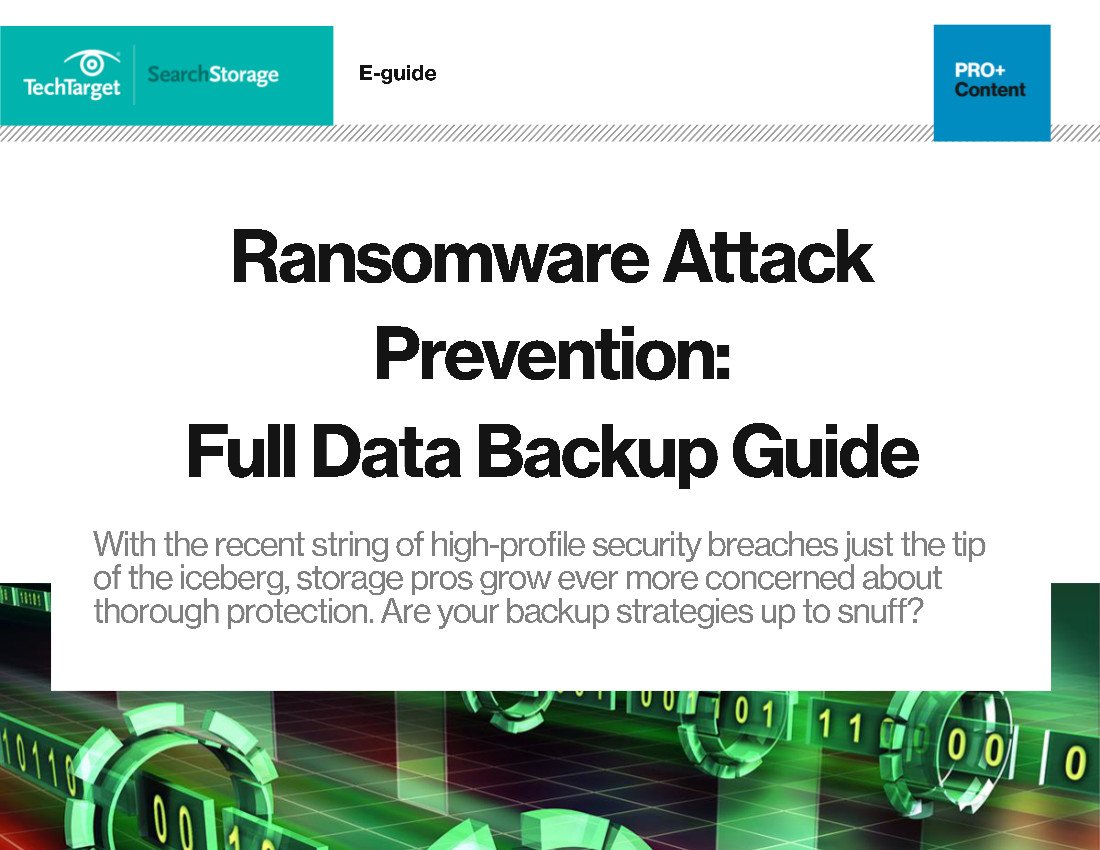 Protect Against Ransomware with Comprehensive Backup and Recovery
Download this handbook to learn how to prepare your backup system to handle the mounting ransomware threat. Inside, you'll discover the importance of adopting canary files for quick infection alerts, as well as the individual merits of using a cloud-based DR to repair selective files or folders versus full enterprise file sync-and –share, and more.

By submitting your personal information, you agree that TechTarget and its partners may contact you regarding relevant content, products and special offers.

You also agree that your personal information may be transferred and processed in the United States, and that you have read and agree to the Terms of Use and the Privacy Policy.

Atrato will add Seagate's DriveTrust full disk encryption (FDE) to its self-healing disk arrays, a partnership that will eventually allow Atrato to offer digital rights management to media customers. But some observers in the industry suspect Atrato is also cozying up to Seagate for strategic reasons.

Atrato will use the FDE feature on the 5400-rpm and 7200-rpm 2.5-inch SATA disks inside its boxes. Seagate claims that the encryption operates at wire speed. "Companies in our target

market, which deliver media content, license it from major motion picture studios and become the stewards of that content," said Steve Visconti, Atrato's executive vice president of sales and marketing.

Disk encryption is picking up steam, with EMC and IBM among the storage vendors pushing disk encryption. Still, Atrato's stated objective doesn't add up, said Robin Harris, an analyst with the Data Mobility Group. "What's the value-add of disk-level encryption when data's already striped over hundreds of drives?" he asked.

Visconti disagrees. "For many of our customers, that extra protection is important," he said. "Since it's in a small form factor, the disk array could be separated from the controller and removed whole from a data center."

Atrato-Seagate-Xiotech triangle

Harris said that Atrato's new partnership with Seagate is more likely an answer to Xiotech's close relationship with Seagate. Besides selling Xiotech the intellectual property for the Intelligent Storage Element (ISE) technology inside the Emprise systems, Seagate gave Xiotech $40 million in funding to bring the systems to market.

Atrato and Xiotech tout their new systems are self-healing. Both vendors said their systems will not need service through a multiyear period, and both use sealed components containing multiple disk drives.

Xiotech uses Seagate's drive diagnostics software in the Emprise system, giving it the ability to get down to clean code without firmware "hairballs" on each disk. "For Atrato, it looks good to be aligned with Seagate, especially when Xiotech can tout their direct relationship," Harris said. "This also reads to me like the DriveTrust guys at Seagate are looking to get some traction."

Visconti said that the relationship with Seagate will involve codevelopment of an extension to FDE that would establish relationships between particular endpoints (for example, PCs at the other end of a wire from a content delivery provider) and particular data, something that can be made much more granular by encrypting at the individual drive level. This is what would allow Atrato to offer digital rights management to its media-industry customers.

Atrato powers high-definition entertainment systems

On Monday, Atrato disclosed an OEM deal with MusicGiants, which uses Atrato's Velocity1000 storage and Seagate Secure encrypted drives in its high-definition entertainment systems. MusicGiants' CEO Scott Bahneman said the customer facing digital rights management is most important when it comes to content licensing. MusicGiants wants to deliver high-definition movies through a download-to-own service, and he said that digital rights management is crucial to working with content owners in that market.

"If those content owners require it, it's good to know we can use Atrato to offer it," he said of the existing at-rest encryption feature. "But most attention is paid to customer-side DRM [digital rights management]."
Dig Deeper on Disk-based backup
PRO+
Content
Find more PRO+ content and other member only offers, here.