News
Stay informed about the latest enterprise technology news and product updates.
IBM gives FalconStor data dedupe the boot
IBM adds compression cards to its rebranded FalconStor VTL and says it has no plans to support its block-level data deduplication.
This Article Covers
RELATED TOPICS
Looking for something else?
TECHNOLOGIES
Following IBM's acquisition of Diligent Technologies Corp. last month, IBM has admitted that FalconStor Software Inc.'s Single Instance Repository (SIR) data dedupe failed to make it through the qualification process.

Download this free guide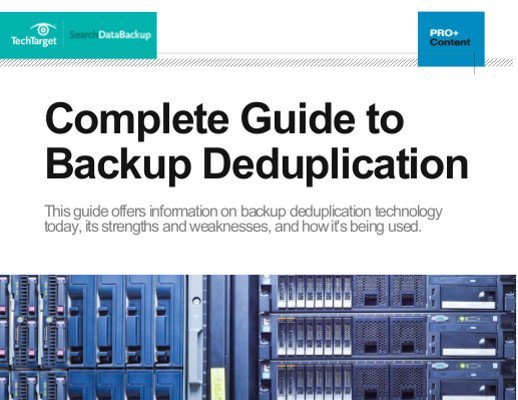 Free Download: Complete guide to backup deduplication
Access all of the 31 articles in our Data Deduplication Essential Guide by downloading our comprehensive PDF version so that you can access all of this expert content in one, easy-to-read resource.

By submitting your personal information, you agree that TechTarget and its partners may contact you regarding relevant content, products and special offers.

You also agree that your personal information may be transferred and processed in the United States, and that you have read and agree to the Terms of Use and the Privacy Policy.

FalconStor remains an IBM virtual tape library (VTL) partner, but IBM declined to add FalconStor's data dedupe application to its platform. IBM rolled out a slew of rebranded products today, including an upgrade to its Virtualization Engine product based Falconstor's VTL software. The Virtualization Engine TS7530 supports 1 TB SATA drives and hardware-based compression, and it replaces the TS7520 model. IBM sees the TS7530 as a solution for existing customers looking for data reduction.

"We have a fair number of customers using this product today who can benefit from hardware compression," said Charlie Andrews, director of product marketing for IBM system storage. Otherwise, IBM plans to get its data deduplication intellectual property from Diligent. Andrews indicated that SIR was still in the midst of qualification tests when the decision was made to acquire the Israeli startup instead.

"There wasn't one specific issue," Andrews said of the reasons SIR didn't make it through IBM's qualification process. "I don't mean to make any implications about the core technology – we were just unable to validate to our satisfaction that it would integrate the way we wanted it to with our hardware and software in our particular user environments."

Although FalconStor dominates the VTL software market through OEM deals with most of the major storage vendors, it hasn't had as much success getting those vendors to use its data deduplication. Sun, Copan and Spectra Logic have qualified SIR for use with VTL and MAID products. But EMC decided to license Quantum's deduplication software instead of FalconStor, and IBM acquired Diligent for data dedupe, although EMC and IBM continue to use FalconStor for their VTLs.

"It could just be a matter of what's hot right now – whether IBM wants to use Diligent's inline rather than FalconStor's post-process data deduplication," said Tom Trainer, Analytico founder and analyst.

Trainer said if the VTL vendors take issue with FalconStor's SIR, it's probably a question about how it performs at the high end of enterprise-class backup and data dedupe environments.

"FalconStor clearly has to come up with stronger data deduplication for this market," added Mesabi Group analyst David Hill. "But a VTL is much more than dedupe, and clearly people are comfortable using the FalconStor appliance as it is."

FalconStor did not respond to requests for comment.

IBM also brought out products from its partners NetApp and Brocade. The NetApp offerings are software -- the IBM N series Provisioning Manager Software, IBM N series FlexCache Software and N series FlexScale software with the Performance Acceleration Module. IBM also broadened its 8 Gbps Fibre Channel support with the addition of new edge switches from Brocade. The IBM System Storage SAN24B-4, SAN40B-4 and SAN80B-4, offer 20 ports, 40 ports and 80 ports, respectively.

This rollout of fresh support for NetApp products comes amid some buzz among Wall Street analysts of increasing channel conflict between the two companies. "We are hearing of some increased pressures in the direct sales vs. IBM channel side of the business," wrote Wachovia analysts Aaron Rakers, in an email to clients.

IBM's Andrews and storage industry analysts dismissed that idea. "Who knows where things may go way down the line, but there's nothing I know of going on right now that's meant to move away from NetApp," Andrew said.

"I would be very surprised. I really don't know that IBM has acquired anything to replace what they offer from NetApp," said John Webster, Illuminata analyst.

The Brocade switches will be available from IBM May 23, NetApp Performance Acceleration Module will be available in August, and the rest of the products will be available in June. The IBM N series Provisioning Manager Software starts at $680 per license, the FlexCache software is included with the N series protocol license and the Performance Acceleration Module will start at $42,200. The new VTL will be priced starting at $251,000, while the Brocade and Cisco switches will start at just over $5,000.
Dig Deeper on Data reduction and deduplication
PRO+
Content
Find more PRO+ content and other member only offers, here.