News
Stay informed about the latest enterprise technology news and product updates.
Admins, analysts wonder about EMC's data dedupe VTL combo
The largest model of EMC's new data deduplication VTL line is actually a combination of separate VTLs from FalconStor and Quantum, giving some industry watchers pause.
This Article Covers
RELATED TOPICS
Looking for something else?
TECHNOLOGIES
As more details of EMC Corp.'s high-end data deduplication virtual tape library (VTL) come to light, storage administrators and analysts question the wisdom of mixing software from FalconStor and Quantum together.

Download this free guide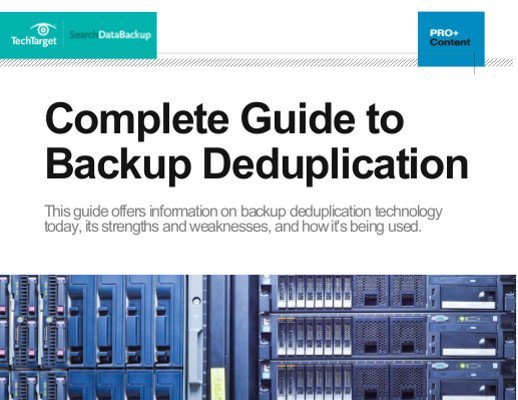 Free Download: Complete guide to backup deduplication
Access all of the 31 articles in our Data Deduplication Essential Guide by downloading our comprehensive PDF version so that you can access all of this expert content in one, easy-to-read resource.

By submitting your personal information, you agree that TechTarget and its partners may contact you regarding relevant content, products and special offers.

You also agree that your personal information may be transferred and processed in the United States, and that you have read and agree to the Terms of Use and the Privacy Policy.

EMC launched three VTLs with Quantum data deduplication software last month. Two are new midrange libraries and the third is an option to add data deduplication to the EMC DL4000, which runs rebranded FalconStor software for core VTL functions.

According to Rob Emsley, senior director of product marketing for EMC, the DL4000 runs the FalconStor and Quantum software on separate disk cabinets. EMC's management software for the EMC Disk Library (EDL) integrates management for the two boxes, including data deduplication policies. Modifications to the FalconStor code will create stubs for the original files inside the FalconStor VTL. That means the data won't reside in two places when sent to the data dedupe repository, but it will remain accessible to the backup application.

Phillip Fote, EMC's product marketing manager for the EDL line, said customers won't want to deduplicate all data. Sending data for ingest into a nondeduplicating VTL first will ensure they don't take a performance hit for Quantum's quasi-inline dedupe. Quantum's software begins deduplicating data after the first 500 GB have entered the system.

"We have to address a very large install base," Fote said. "They want to add deduplication to phase out tape and get better replication, but they still need to meet their backup SLAs."

However, analysts point out Quantum's VTL allows for policy-based data deduplication without requiring the data to be moved twice between two separate cabinets of disk. While the DL4000 allows existing EDL customers to add data deduplication without disrupting their current backup architecture, selling two boxes instead of one could be a tough sell for new users.

"I'm glad to hear EMC is keeping their promise of bringing dedupe to existing customers," said W. Curtis Preston, GlassHouse Technologies vice president of data protection. "But I question the long-term viability of the 4000."

Other post-process data deduplicating VTLs use separate hardware for ingest and deduplication, but they read the same storage, Preston said. Moving data between storage repositories is less than ideal for performance, he added.

"This is step one," said Eric Burgener, Taneja Group senior analyst, of the DL4000. Burgener agrees with Preston that it's a good approach to phasing in data deduplication for existing customers. "But, I think you have to wait and see if it's still here in a year."

Storage administrators are also wary. "It is not something that we think is viable for our environment," said Michael Passe, storage architect for Beth Israel Deaconess Medical Center in Boston. "We are looking to eliminate the tape management aspect of our backup system, mostly due to the inherent problems in managing tape devices, real or virtual." EMC can and will come up with a better offering further down the line, Passe said.

"I buy into it working out as a general feature in all the arrays," he said. "I think we'll see it in the Clariion and Celerra." Although Beth Israel Deaconess is an EMC shop, Passe has acquired a Data Domain DD580 with a NAS interface for his backups.

"I don't think I'd invest in this technology based upon what I have been able to gather," said a storage administrator for a large East Coast bank. Besides not favoring the dual-cabinet architecture, the administrator said he finds NetBackup's PureDisk a better fit for his environment. "When I think of dedupe, I look at it [to] reduce the amount of data to be backed up, thereby reducing backup times, reducing the amount of data to drag over a network and volume of data to be retained."
Dig Deeper on Data reduction and deduplication
PRO+
Content
Find more PRO+ content and other member only offers, here.