News
Stay informed about the latest enterprise technology news and product updates.
Medical center dedupes its way to better backups and disaster recovery
Roger Williams Medical Center turns to data deduplication for improved backups after massive data growth and combines dedupe and VMotion for disaster recovery.
This Article Covers
RELATED TOPICS
Looking for something else?
TECHNOLOGIES
Like a lot of healthcare organizations, the Roger Williams Medical Center (RWMC) came late to its storage area network (SAN) and has been quickly making up for lost time.

Download this free guide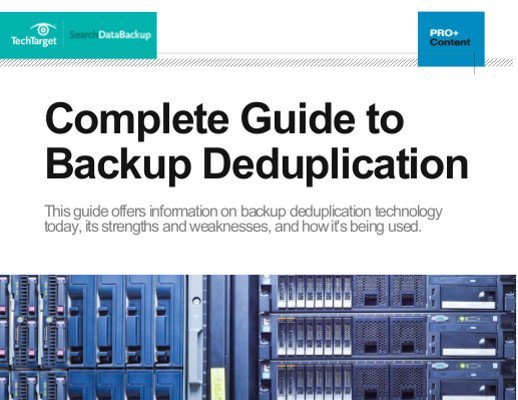 Free Download: Complete guide to backup deduplication
Access all of the 31 articles in our Data Deduplication Essential Guide by downloading our comprehensive PDF version so that you can access all of this expert content in one, easy-to-read resource.

By submitting your personal information, you agree that TechTarget and its partners may contact you regarding relevant content, products and special offers.

You also agree that your personal information may be transferred and processed in the United States, and that you have read and agree to the Terms of Use and the Privacy Policy.

To store PACS medical images, as well as its quickly expanding collection of electronic medical and business records, RWMC installed a Hewlett-Packard EVA8000 array with an HP LTO-3 tape library and an EMC Centera for archiving in 2005.

Capacity on the SAN has quadrupled from 4 TB to 16 TB, and the Providence, R.I.-based medical center now has 57 VMware virtual machines in the environment and a disaster recovery site about 100 miles away in Springfield, Mass.

The growth in capacity and complexity led lead technical engineer Andrew Fuss to the conclusion that he needed a better system for protecting his data.

"We have a 16 TB SAN from not having a SAN three years ago," Fuss said. "We have all this data; now where's it going to go, and how do we back it up? Our backup times were way too long, using tape was getting impractical. Backups were taking 26 hours, and obviously that puts you behind, and you have no time to do restores."

Last November, Fuss and his team started looking into data depulication backup systems. He considered EMC's Avamar and systems from Data Domain and ExaGrid. After a quick evaluation, RWMC installed two Data Domain DD565 appliances – one at the hospital's main data center and the other at the disaster recovery site. RWMC uses Data Domain's Replicator software to replicate data between the sites.

"One of the big pluses for Data Domain was its replication piece was solid," Fuss said. "It just worked. I didn't get the same feeling from looking at the other solutions."

Fuss also said he was impressed by "the basic methodology of how [Data Domain] does data dedupe. We were concerned about throughput. Did we have enough bandwidth to feed this? We originally set it up with six copper ports, but we're only using two ports, and we're not overwhelming that. We're pushing data fast to this thing and not overwhelming two 1 Gbit [Ethernet] connections."

The medical center still uses tape to archive data at the end of each month, but Fuss estimates he saved $16,000 on tape this year by not using it for daily backups.

As for data deduplication ratios, he said that varies according to data type – RWMC dedupes the PACS data, Meditech database that runs its hospital management system, Exchange files and other business records. "We get in the vicinity of 20:1 on a lot of stuff," Fuss said. "Some stuff we get 9:1 or 10:1, other stuff 100:1. We average around 20:1.

Along with VMware's VMotion, the DD565s are a key piece of RWMC's disaster recovery plan. "Going across the wire to the DR site in Springfield was huge," Fuss said.

"We wanted to get it over there and get it compressed using the smallest amount of bandwidth possible. I have one of my VM servers over in there. I can VMotion to it if we have a crash in the data center. Even if we experienced a catastrophe, we have enough with one VMware server and the other servers I keep over there that I can keep this place rolling while we do a restore on the disaster recovery site."
Dig Deeper on Data reduction and deduplication
PRO+
Content
Find more PRO+ content and other member only offers, here.