News
Stay informed about the latest enterprise technology news and product updates.
Data Domain improves data replication features with Replicator upgrade
Data Domain upgrades its Replicator application, adding the ability to replicate an entire system mirror and improving remote site fan-in to 90-to-1.
This Article Covers
RELATED TOPICS
Looking for something else?
Data Domain is expanding its data replication capabilities with an eye toward making its data deduplication backup devices more useful for large enterprises.

The main additions to the Data Domain Replicator software upgrade released today are support for full system replication mirroring and 90-to-1 remote site fan-in.

Download this free guide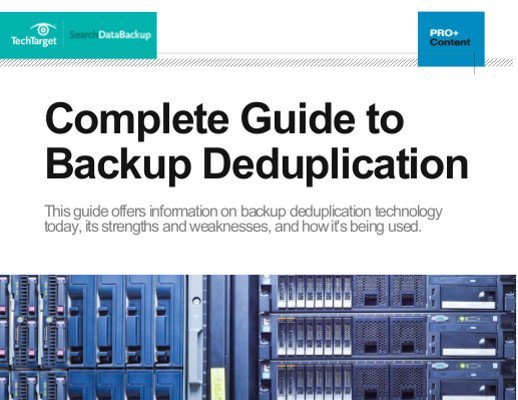 Free Download: Complete guide to backup deduplication
Access all of the 31 articles in our Data Deduplication Essential Guide by downloading our comprehensive PDF version so that you can access all of this expert content in one, easy-to-read resource.

By submitting your personal information, you agree that TechTarget and its partners may contact you regarding relevant content, products and special offers.

You also agree that your personal information may be transferred and processed in the United States, and that you have read and agree to the Terms of Use and the Privacy Policy.

Full system replication mirroring lets customers replicate an entire system mirror at once instead of replicating a single file or directory. Data Domain vice president of product management Brian Biles said full system replicating is the fastest method for replicating data.

"It's simpler and faster because it just sends data as it arrives," Biles said. "As soon as a file shows up, it becomes available for restore. It doesn't have to find one file at a time, it just shoots everything over with metadata."

By expanding Replicator's maximum fan-in from 50-to-1 to 90-to-1, a Data Domain DD690 can support more remote sites.

The Replicator update continues Data Domain's moves to make its devices better for larger customers. Earlier this year, it upgraded its operating system for faster performance and rolled out a quad-core processor DD660 device.

Replication is seen as a big differentiator for deduplication products because it lets organizations consolidate data between remote sites and set up disaster recovery sites. Not all enterprise deduplication systems have integrated replication yet, though. EMC Corp., ExaGrid Systems Inc., FalconStor Software, NetApp, and Quantum Corp. have it, while IBM Diligent and Sepaton Inc. have identified replication as a 2009 roadmap feature.

IDC Research Director Laura DuBois said most organizations doing disk-based backup use replication.

"There are vendors in the market that still don't have deduplication-aware replication, but it's really a must-have," she said. "This is place where the market is starting to heat up."

Deduplication-aware replication is important for midsized companies, too, but the value increases with the amount of data deduped.

"A lack of integrated replication capability really works against you in the enterprise," Taneja Group analyst Eric Burgner said. "If you don't have it, it's more expensive because you have to deal with a second product that needs to be integrated through scripts. And not having replication impacts time to recovery from the remote site because data is not live at the remote site when it gets there. You have to log into the site, mount data to the server and then access the data instead of having it sitting on the live server when you want it."

Data replication support important for users

Carlos Ramos, executive director of IT and security for Princeton, N.J.-based DNA-testing services firm Orchid Cellmark Inc., said replication support was among the chief reasons his company began using Data Domain systems in 2007.

Replication is extremely important to us, he said. We're tapeless, so we're completely relying on Data Domain for backup and recovery of our company. We looked at a lot of vendors before picking one, and replication was definitely a key component in our evaluation.

Ramos said Orchid Cellmark replicates data from five remote sites to its Princeton office in the U.S., and from two remote sites to its main U.K. data center. Orchid Cellmark replicates by directory, and Ramos said it will probably continue doing it that way. "We haven't had a need to go to system mirroring yet," he said.

Robert Carlisi, senior systems administrator for Orange County (Fla.) Public Schools, said he uses system replication mirroring to move approximately 15 TB of daily backups stored on five Data Domain systems in his main data center to a disaster recovery site.

"We don't have to specify any directories," Carlisi said. "We replicate the entire box, and there's never a lag time."

Like Ramos, Carlisi said he used deduplication and replication to eliminate tape for backups. "Our mission was to get off tape," he said.

Analysts expect Data Domain to add more features to further tailor its boxes to the enterprise.

"Our research shows a very large enterprise could have as many as 1,000 remote branch locations, so the 90-1 fan-in probably still needs to increase," DuBois said. "And I've heard customers ask for encryption. That's an interesting feature because you really want to do encryption, compression and dedupe in the right order."

Pricing for Replicator starts at $2,450.
Dig Deeper on Data reduction and deduplication
PRO+
Content
Find more PRO+ content and other member only offers, here.