Riverbed Technology's Steelhead and Autodesk's AutoCAD resolve file compatibility problem
Autodesk's AutoCAD changes the way files are saved in Version 2010 to ensure compatibility with data deduplication products such as Riverbed Technology's Steelhead devices.
This Article Covers
RELATED TOPICS
Looking for something else?
Wide-area data services vendor Riverbed Technology Inc. and application vendor Autodesk Inc. said today that Riverbed's Steelhead devices will be able to fully deduplicate data created by the 2010 version of Autodesk's AutoCAD drafting program, thereby resolving the file-compatibility problem between the companies.

Download this free guide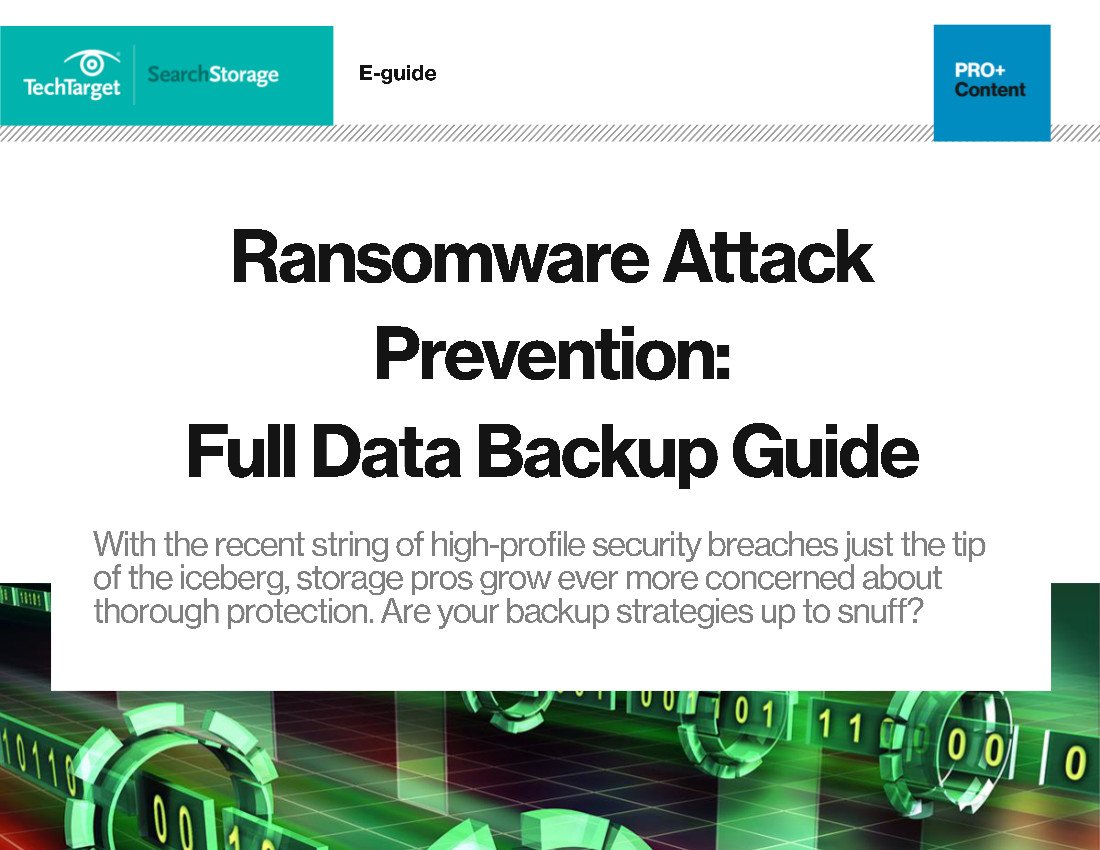 Protect Against Ransomware with Comprehensive Backup and Recovery
Download this handbook to learn how to prepare your backup system to handle the mounting ransomware threat. Inside, you'll discover the importance of adopting canary files for quick infection alerts, as well as the individual merits of using a cloud-based DR to repair selective files or folders versus full enterprise file sync-and –share, and more.

By submitting your personal information, you agree that TechTarget and its partners may contact you regarding relevant content, products and special offers.

You also agree that your personal information may be transferred and processed in the United States, and that you have read and agree to the Terms of Use and the Privacy Policy.

The news comes a little over a year after Riverbed and its customers cried foul over the 2007/2008 versions of AutoCAD, which couldn't be effectively deduped by Steelhead's algorithms.

Autodesk refreshes the CAD software every year and makes changes to its file formats every three years. Whenever a .dwg file was saved in the 2007 format, the bits inside it were rearranged and the entire file looked new to Riverbed's data hashing algorithms. This prevented Steelhead from deduplicating the file.

The incompatibility issues for the 2007 and 2008 versions of AutoCAD or AutoCAD Civil3D meant that every saved file was sent almost in its entirety across the wire by Riverbed with only TCP/IP wide-area network (WAN) optimization and application acceleration for data reduction. As a result, the files took substantially longer to save.

According to Riverbed and Autodesk, the 2010 version of AutoCAD doesn't re-order the bits when files are saved.

Ray Sirois, IT director at Topsham, Maine-based engineering firm Wright-Pierce, said his company didn't upgrade to AutoCAD 2008 after the 2007 file format gave them problems. "We started noticing this [file-compatibility] issue between [Versions] 2006 and 2007," he said. "It seemed to get worse with the 2008 version. We had to forego the advantages and new features in 2008 – users weren't happy with staying with 2007."

Autodesk released a patch for the 2007 file format that mitigated the problem, but didn't entirely solve it, Sirois said. "It basically made [Version] 2008 about the same as 2007, but not as fast as the earlier file format," he said.

Autodesk had explained that changes in the 2007 file format were made to improve the save performance on files stored locally, but it didn't consider customers deploying its applications over wide-area networks using deduplication.

Sirois said he confirmed the new version doesn't re-order the bits during saves by running in-house tests using a free tool called WinMerge to make a binary comparison of the two files.

With the problem resolved, Sirois said he will begin a cautious upgrade process to AutoCAD 2010. As for Riverbed, Sirois said he's had to do some "user education" about the limits of the Steelhead device. For instance, he's learned it can't help upload large image files to the central data center over the WAN.

"Users can still get into a situation in the branch office where they can still cause WAN saturation that's difficult to defend against," Sirois said. "If they take their 6 megapixel digital camera out and then start copying photos up to the server share in the home office, it has the potential to bring the whole branch office down."

Sirois said he's mitigated this somewhat by putting pictures on a separate server in the central data center, and then prioritizing other traffic on the WAN with Riverbed's quality of service (QoS) feature. "Riverbed's QoS was pretty rudimentary two years ago, but they've enhanced it in the most recent version," he said.

The new Autodesk format will also be good news for customers of other WAN optimization and data deduplication products with AutoCAD. Last year, Riverbed rivals claimed they weren't affected by the issue, but at least one Cisco Systems Inc. Wide Area Application Services (WAAS) customer uncovered the problem in his wide-area network environment.

Chris Silva, an analyst at Cambridge, Mass.-based Forrester Research, said he expects more cooperation between WAN optimization vendors and application vendors. "Riverbed had been reverse engineering some applications, but now that they're a bigger organization, they're working directly with application vendors," he said. "This shows how much impact WAN optimization is having in markets like architecture and engineering."
Dig Deeper on Remote data protection
PRO+
Content
Find more PRO+ content and other member only offers, here.