News
Stay informed about the latest enterprise technology news and product updates.
ExaGrid data deduplication delivers on-time data backup for Gardner Trucking
Gardner Trucking turned to ExaGrid Systems for data deduplication, ending years of spinning its wheels with tape backup.
This Article Covers
RELATED TOPICS
Looking for something else?
TECHNOLOGIES
Despite what you read in the news these days, there are alternatives to Data Domain for midrange target-based deduplication backup appliances.
Chino, Calif.-based Gardner Trucking turned to ExaGrid Systems in late 2007 -- before Data Domain's suitors NetApp and EMC even got into target-based deduplication. Gardner CIO Gary Larson said he picked a 1 TB EX1000 appliance because it was simple, fit in his budget and let him keep tape as a secondary backup option.

Download this free guide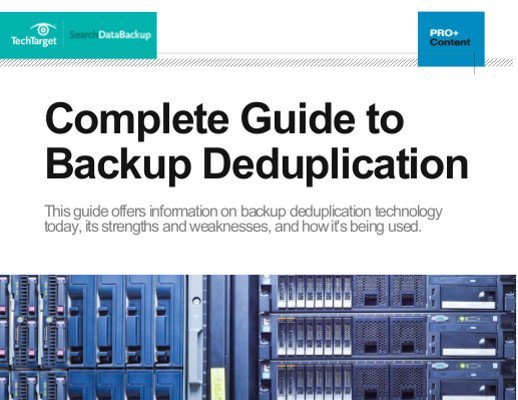 Free Download: Complete guide to backup deduplication
Access all of the 31 articles in our Data Deduplication Essential Guide by downloading our comprehensive PDF version so that you can access all of this expert content in one, easy-to-read resource.

By submitting your personal information, you agree that TechTarget and its partners may contact you regarding relevant content, products and special offers.

You also agree that your personal information may be transferred and processed in the United States, and that you have read and agree to the Terms of Use and the Privacy Policy.

And he's learned that even if the data reduction isn't as great as advertised, using data deduplication to back up to disk keeps Gardner's business running in a far more efficient way than when it relied solely on tape. It also helps him sleep easier.

"I expected a better compression ratio," Larson said. "We were expecting at least 10-1 reduction, and we're not getting that. You give up one thing for another, but just having that peace of mind in being able to restore is worth it."

Larson said the ExaGrid system solved his main problem -- a backup window that intruded on his company's work day. He said nightly backups took 13 hours and often ran until 9:30 in the morning, about five hours after Gardner users started working. Certain files would be locked, and users found themselves working with databases that hadn't yet been backed up and were unprotected.

"Backups were slowing down the entire office," he said. We knew we had to make backups faster. And restores, too. The biggest concern with tape is, you think you have data on tape, you go to restore it, and it errors out. Or the file is half-restored and you have to do it two or three times. You've used up the whole day. If we had a failure, we were going to be in deep trouble."

Gardner did have a database crash that caused some concern, but that was after installing ExaGrid. "We lost years' worth of data for a couple of customers," he said. "We went to look that up and it was gone. We had to go back and restore off ExaGrid. Just to have that peace of mind to be able to quickly restore is critical for us."

He said the restore took 25 minutes. He estimated it would have taken at least 16 hours to recover from tape, and the damage would have come to around $200,000 in lost productivity.

Gardner hasn't scrapped tape. It still backs up data from its Hewlett-Packard (HP) Co. MSA SANs to HP tape libraries with Symantec Corp. Backup Exec, but that is more of a backup for the ExaGrid backup. He said the ability to use both made for a quick buying decision after he discovered ExaGrid.

"We do a double back up," Larson said. "We back up to ExaGrid, then during off-hours we backup from ExaGrid to tape. It had what we wanted, so we bought it."

Larson said Gardner gets about a 5-1 deduplication ratio, but still hasn't had to increase the original 1 TB capacity yet on the ExaGrid system. He begins back ups to disk at around 10 p.m., and is ready to begin tape backups around 12:30 a.m. With data already backed up on disk, Larson said, "We don't care what time the tape backup finishes."
Dig Deeper on Data reduction and deduplication
PRO+
Content
Find more PRO+ content and other member only offers, here.