News
Stay informed about the latest enterprise technology news and product updates.
Quantum launches midrange data deduplication backup appliances
Quantum takes another shot at EMC/Data Domain in the midrange with a new platform of data deduplication backup devices with NAS interfaces and solid state drive (SSD) support.
This Article Covers
RELATED TOPICS
Looking for something else?
TECHNOLOGIES
Quantum Corp. is battling back against EMC Corp.'s Data Domain data deduplication boxes in the midrange with a new network-attached storage (NAS)-interface family of data backup appliances.

The DXi6500 platform consists of five models. The 6510 and 6520 are available now, with the larger 6530, 6540 and 6550 coming in 2010. The 6510 has 8 TB of usable data and two Gigabit Ethernet ports. The 6520 scales from 8 TB to 32 TB and has six GigE ports. The largest member of the family, the 6550, will scale to 56 TB of usable data and support 10-Gigabit Ethernet.

Download this free guide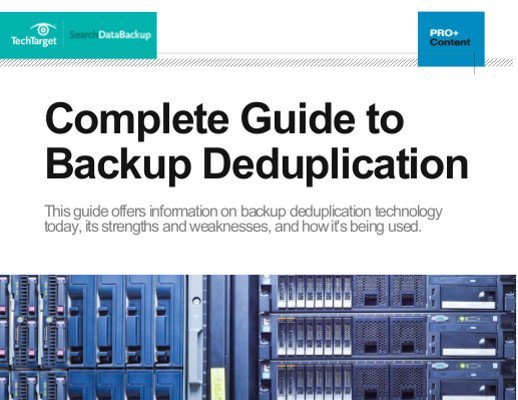 Free Download: Complete guide to backup deduplication
Access all of the 31 articles in our Data Deduplication Essential Guide by downloading our comprehensive PDF version so that you can access all of this expert content in one, easy-to-read resource.

By submitting your personal information, you agree that TechTarget and its partners may contact you regarding relevant content, products and special offers.

You also agree that your personal information may be transferred and processed in the United States, and that you have read and agree to the Terms of Use and the Privacy Policy.

Quantum bills the midrange systems as simple to set up and use, and they include data deduplication and replication in the base price, which starts at $64,000 for the 6510. The new Quantum boxes also support solid-state drives (SSDs).

While Quantum's previous data deduplication boxes were virtual tape libraries (VTLs) with Fibre Channel connectivity, the 6500 family follows Data Domain's lead of taking a NAS approach.

The DXi6500 appliances use the same deduplication software as Quantum's DXi7500 enterprise platform that gives customers the option of doing inline or post-process dedupe, although midrange customers will likely choose inline because their backups are smaller than in the enterprise.

Janae Lee, Quantum's vice president of marketing, said the vendor's research shows only a small percentage of Quantum's midrange customers are deduping backups now.

"VTL is not as good a fit in the midrange," she said, explaining the NAS approach. "We also think deduplication in the midrange has been too confusing, too complicated and too expensive."

Quantum is targeting implementations of 3 TB to 30 TB with the 6500 family, as well as departments in large organizations who want to replicate to the 7500 enterprise platform.

The midrange systems also support a path-to-tape integration through Symantec Corp.'s NetBackup OpenStorage (OST) API. Path-to-tape lets customers make another copy of their backups to a Quantum tape drive while backing up to disk."

Tape vendor Quantum entered the dedupe disk market in early 2007 with the DXi3500 and 5500 midrange products, which only supported post-process dedupe. Quantum launched the 7500 family in late 2007 and secured an OEM deal with EMC last year for its dedupe software. However, EMC's $2.1 billion acquisition of dedupe market leader Data Domain this summer made it clear that it no longer needs Quantum's dedupe software, turning the partners into competitors.

Quantum's product literature for the 6500 family compares it to Data Domain's DD660 midrange device, claiming the 6500 can ingest data at 2 TB per hour with its NAS interface while the DD660 can only reach that ingest rate with an OST interface.

Still, Quantum faces a big hurdle with its new platform against Data Domain, which dominated the deduplication market as an independent company and now has EMC's marketing and sales force behind it.

Analysts say Quantum's lineup at least gives it a fighting chance.

"I think there's a market for them, but it's up to them to capitalize on the opportunity," IDC analyst Laura Dubois said of Quantum. "A NAS interface is a no-brainer. A Fibre Channel VTL interface is for the high end, and other interfaces such as NAS or OST are going to start to take up a bigger piece of the midrange market.

"With Data Domain, we started to see an increase in OST as a connectivity option," she said. "It makes sense. You want the backup application to have control where the data goes. I'm sure other backup applications are going to come out with their equivalents."

"Quantum has an interesting lineup now," Taneja Group analyst Jeff Boles said. "They've got a tremendous range that they're tackling with one set of core IP. It will be interesting to see how they execute. The DXi7500 demonstrates their scalability on the high end; now they're moving down for an edge-to-core strategy."
Dig Deeper on Data reduction and deduplication
PRO+
Content
Find more PRO+ content and other member only offers, here.