News
Stay informed about the latest enterprise technology news and product updates.
Data backup and recovery news briefs: Atempo announces new support for Mac OS X Snow Leopard
This week's news in brief: Atempo announces new for Mac OS X Snow Leopard; Novosoft releases Handy Backup, online data backup for mobile devices.
This Article Covers
RELATED TOPICS
Looking for something else?
The following is a compilation of the latest data backup technology and recovery news:
Atempo announces new support in data protection and data archiving with Mac OS X Snow Leopard
Atempo, Inc. announced its new support for Mac OS X Snow Leopard across its data protection and data archiving suite. With the new support for Snow Leopard, people using Snow Leopard now have access to several of Atempo's products. They can back up data from digital assets with Atempo Time Navigator and Atempo Live Backup; they can archive data using Atempo Digital Archive; and they can access email archives with Atempo Digital Archive for Messaging.

Download this free guide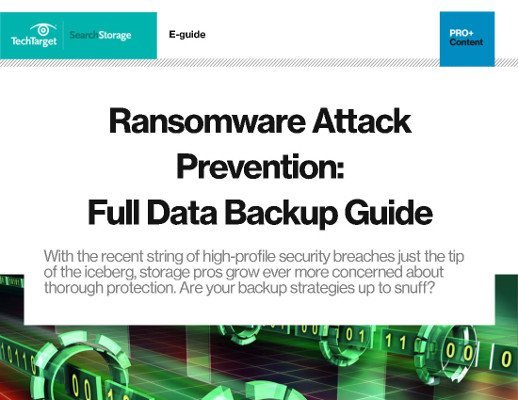 SearchStorage writers evaluate backup's role in ransomware detection
WannaCry, NotPetya, the list of dangerous ransomware viruses goes on and on, well beyond the most highly-publicized attacks. Use this guide to learn about the extent of the threat posed by ransomware, and bolster protection of your data, apps, and systems by using the backup strategies detailed within.
By submitting your personal information, you agree that TechTarget and its partners may contact you regarding relevant content, products and special offers.
You also agree that your personal information may be transferred and processed in the United States, and that you have read and agree to the Terms of Use and the Privacy Policy.
Novosoft releases online data backup service for mobile devices
Novosoft announced the release of Handy Backup for the mobile device Android 1.3. Handy Backup is an online data storage service provided by Novosoft. Novosoft originally released a PC version of Handy Backup, giving users the option to store files remotely. Now users of Android 1.3 can back up their devices to Handy Backup. It can be downloaded directly to the Android phone using the Android Market.
Arkeia Software announces virtual appliance software to back up virtual machines
Arkeia Software announced a no-cost virtual appliance designed to back up virtual machines (VMs), the Arkeia Virtual Appliance Free Use Edition. The virtual appliance software can implement a data backup solution that allows people with VMware environments to improve their hardware operating efficiency and data protection.
Arkeia Virtual Appliance can be used in both VMware ESX and ESXi virtual environments and can also be upgraded to protect larger VMware environments.
Acronis announces new enhancement to Acronis Backup and Recovery 10, reducing disaster recovery time
Acronis Inc. announced a new enhancement to Acronis Backup and Recovery 10, which cuts disaster recovery (DR) time from minutes to seconds in virtualized environments. The newer version can also speed up restores and automate data backup tasks.
The new Acronis Backup and Recovery 10 can reduce recovery time because of its standby virtual machine that activates instantly if a physical or virtual machine fails. With the VM readily accessible, users can operate without downtime until the main production machine is recovered or replaced.
HostV announces Server Snapshot enterprise data backup product
HostV, a division of Cirtex Corp., announced its Server Snapshot enterprise data backup product, which is powered by R1Soft's Continuous Data Protection Technology.
Server Snapshot backs up a user's hosting account once every day. Then the data backups are compressed, encrypted and stored in a separate data backup server. When users need access to their data in case of a disaster or data loss, they can contact HostV's support department to request data from a backup server to be restored to them.
Index Engines joins EMC Velocity2 Technology and ISV Program
Index Engines Inc. announced that it has joined the EMC Velocity2 Technology and ISV Program. They have also announced that they jointly conducted test results of indexing performance and capabilities on the EMC Data Domain data deduplication storage systems. The results showed that Index Engines 3.0 is able to perform full content and metadata indexing of data backups stored on the EMC Data Domain system. Also, an indexing node from the Index Engines 3.0 can achieve rates of over 1 TB per hour on the Data Domain DD690.
Do you have data backup and recovery news to share with us? Email the editors of SearchDataBackup.
Dig Deeper on Data backup security
PRO+
Content
Find more PRO+ content and other member only offers, here.