News
Stay informed about the latest enterprise technology news and product updates.
Gartner: By 2008, tape to be 'unsuitable' as a restore media
Tape isn't dead, but some analysts contend that, as a restore media, tape just doesn't have the longevity of disk.
This Article Covers
RELATED TOPICS
Looking for something else?
LAS VEGAS -- Tape may not be dead, or dying, but according to one analyst, in the next five years tape's usefulness may be relegated to steerage status.

Download this free guide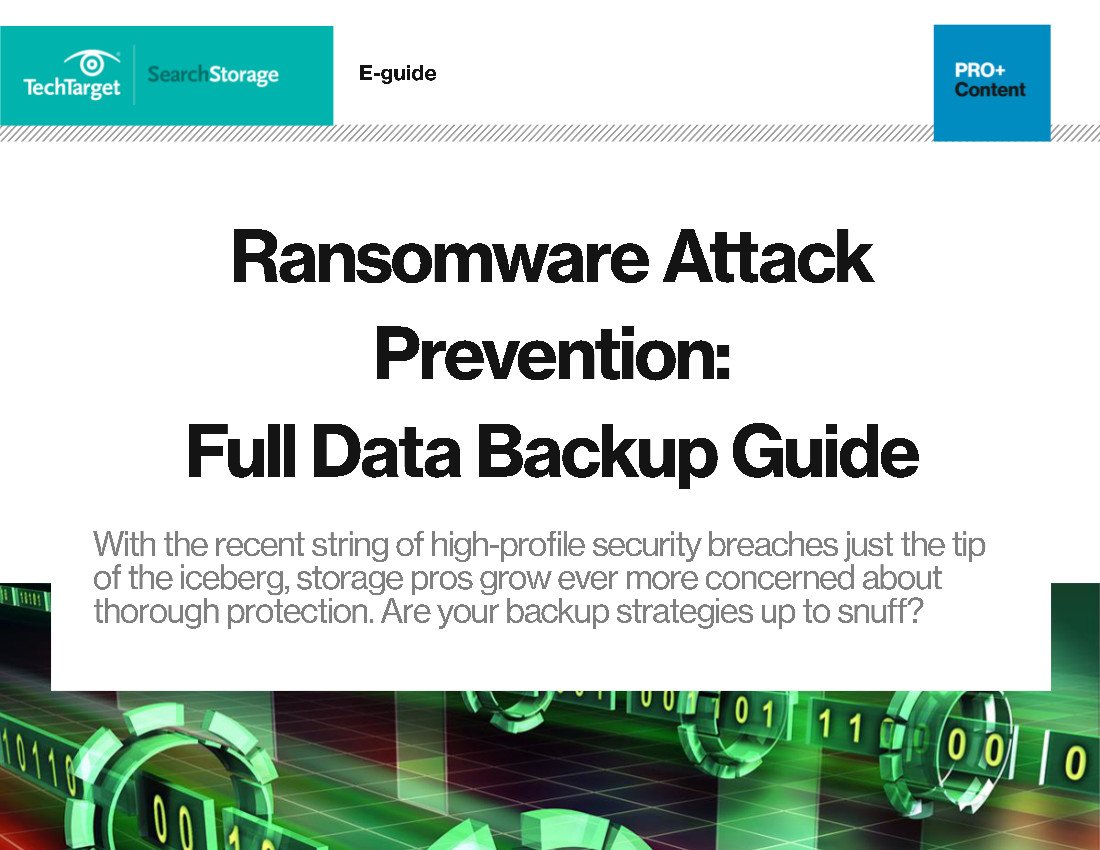 Protect Against Ransomware with Comprehensive Backup and Recovery
Download this handbook to learn how to prepare your backup system to handle the mounting ransomware threat. Inside, you'll discover the importance of adopting canary files for quick infection alerts, as well as the individual merits of using a cloud-based DR to repair selective files or folders versus full enterprise file sync-and –share, and more.
By submitting your personal information, you agree that TechTarget and its partners may contact you regarding relevant content, products and special offers.
You also agree that your personal information may be transferred and processed in the United States, and that you have read and agree to the Terms of Use and the Privacy Policy.
"In 2008, virtually all restores will be from disk," said Bob Passmore, a vice president at Gartner Inc., in a keynote address Monday at the research firm's PlanetStorage 2003 conference. "Tape will be unsuitable as a restore media."
Passmore cites the advances disk has been making -- with cheaper snapshots and new technologies such as copy-on-write. Copy-on-write is a technology that allows for point-in-time copy that only writes modified blocks of data to a backup target.
This approach creates efficiency in backup by requiring the user to back up a smaller percentage of data -- because it's only writing data that has been changed since the last snapshot was taken. Gartner predicts that only 5% to 30% is changed between writes.
Aside from snapshots and copy-on-write options, Passmore says, disk will provide better mirroring, time stamping and quicker disaster recovery features that tape cannot provide.
Although tape will be looked upon as taking a lesser role, by no means will it disappear altogether.
"Tape will still be used for archiving purposes," Passmore said. "If legal requirements continue on this path and are out of hand, tape will play a very important role. You'll use it less frequently but, if there is an ultimate disaster, you'll go to tape."
Users are clearly using tape for archival purposes -- and are not ready to let tape go by any stretch. Ian Soper and Dominic Laboccetta both work for a Canadian satellite imaging company. Soper, a manager at Canada Centre for Remote Sensing, in Ottawa, says there is going to be no end to the tape the company is going to use.
"We are continually archiving photos we take of the Earth," Soper said. "We send our data through a RAID environment and then down to Sony tape. But we always have so much data that we are in a continual migration to tape."
With a data center of 350 terabytes (TB) and a growth rate of about 20 TB per year, Soper has his hands full with tape. He says it will be impossible to archive all of the data the company has if they keep bringing in new data.
Laboccetta says the challenge lies in not only dealing with archiving the old images, but keeping up with changing tape technologies that lead to continual data migration.
Another reason Passmore says tape will hang around is because disk is a lousy archiving option. He says it's harder to crank up a disk that has been sitting around unused than to get something off tape. Disk is ultimately a mechanical device -- sometimes the heads stick and disk needs to be greased.
Fara Yale, another vice president at Gartner, also thinks tape is going nowhere.
"Tape is not on its last gasp," Yale said. "Its role may change, but it will be a long-term role."
FOR MORE INFORMATION
What's the current state of tape failover in a SAN?
Tape, disk or both in a SAN environment?
Be careful with tape labels
Dig Deeper on Tape backup and tape libraries
PRO+
Content
Find more PRO+ content and other member only offers, here.