News
Stay informed about the latest enterprise technology news and product updates.
Tape vendor claims high-end reliability for low-end autoloader
Quantum claims its two-year old SuperLoader tape automation product is breaking records for reliability.
This Article Covers
RELATED TOPICS
Looking for something else?
In its labs, Quantum Corp. says, its SuperLoader tape automation product is breaking records for reliability, and the company is hoping this announcement will boost sales of the 2-year old system.

Download this free guide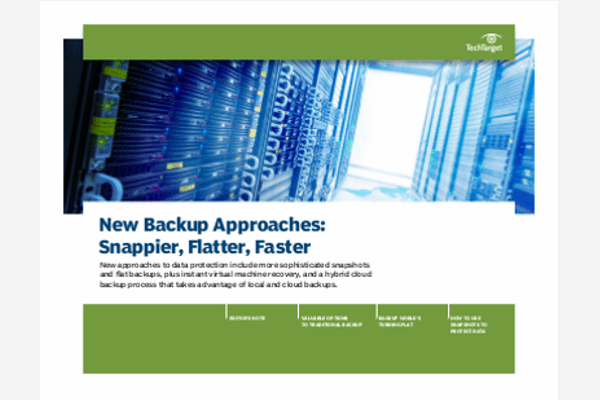 Drill down into today's new backup approaches
Due to the features of most modern backup software – which include snapshot management, DR elements, cloud support, VM protection – backups can do so much more than simply restoring data in the event of a storage or server failure. Download this guide and not only discover the latest upgrades to today's top enterprise backup vendors, but also learn where backup software works best in your computing environment.
By submitting your personal information, you agree that TechTarget and its partners may contact you regarding relevant content, products and special offers.
You also agree that your personal information may be transferred and processed in the United States, and that you have read and agree to the Terms of Use and the Privacy Policy.
SuperLoader is the first tape autoloader to perform more than 2 million mean swaps between failure (MSBF) -- a standard measurement of reliability for tape automation products.
"It's significant because, typically, to get 2 million MSBF, customers would have to spend $70,000 to $150,000 on a high-end system," says Ted Oade, director of product marketing at San Jose, Calif.-based Quantum. By contrast, the SuperLoader starts at $7,000, he says, making it ideal for small and medium-sized businesses. The product can only accommodate one tape drive and up to 16 cartridges, unlike the high-end products with multiple tape drives and hundreds of cartridges.
Still, it appears to beat anything else on the market at this price. Overland Storage Inc. previously held the record of 1.5 million MSBF for a similar product. Overland executives were unavailable for comment on this story.
Quantum's claims about breaking records, while impressive, should be considered carefully, since IT benchmarks are sometimes pumped up for the sake of publicity. In this instance, Quantum's benchmark does not mean that the SuperLoader is guaranteed to run for 2 million swaps, or cycles, before it stands a chance of breaking. It actually means the company estimates that it is likely to see one failure across a population of 2 million products. See! Careful people.
"We have no way of calculating what customers are doing with the product in terms of number of cycles, but we do know how many need to be repaired," Oade says. "We have accumulated that many cycles in-house without breakage, and very few have come back needing repairs." With these two metrics in mind, Oade says, he is confident the benchmark is accurate.
So far, Quantum has shipped a little more than 10,000 units. The company says it has been able to achieve this high MSBF result by wringing out the weakest components in the system. "Some bits break sooner than others, like the arms, gears and wheels, so we use harder materials and no lubricants that can migrate into other places," Oade says.
And while tape drive sales might be flat, analysts note that the tape automation business is actually growing. "Automation means much less expense on the management overhead front, and plenty of data center managers are very comfortable with that idea," says Nancy Marrone-Hurley, senior analyst with the Enterprise Storage Group.
Other companies selling this kit include Advanced Digital Information Corp., Exabyte Corp. and IBM.
FOR MORE INFORMATION:
Quantum pushes tape drive limit
Quantum reorganizes, cuts workforce
Dig Deeper on Tape backup and tape libraries
PRO+
Content
Find more PRO+ content and other member only offers, here.