News
Stay informed about the latest enterprise technology news and product updates.
LTO leads tape library rebound
Despite increasing competition from low-cost disk technology, a new report shows that tape libraries are making a comeback, with LTO systems leading the charge.
This Article Covers
RELATED TOPICS
Looking for something else?
A recent study from Freeman Reports, an Ojai, Calif.-based analyst firm focused on the tape market, shows that adoption of the LTO tape format is pulling the tape library industry out of an economic slump despite the arrival of low-cost disk drives as an alternative to tape backup.

Download this free guide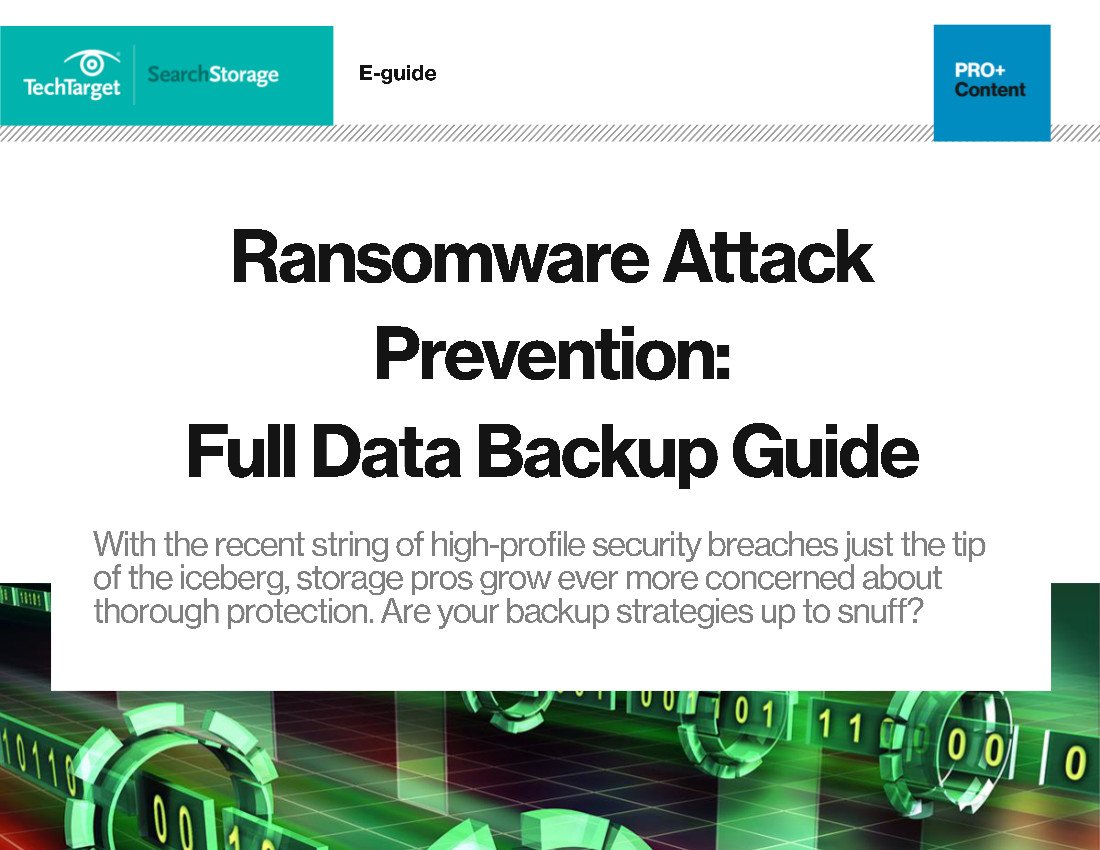 Protect Against Ransomware with Comprehensive Backup and Recovery
Download this handbook to learn how to prepare your backup system to handle the mounting ransomware threat. Inside, you'll discover the importance of adopting canary files for quick infection alerts, as well as the individual merits of using a cloud-based DR to repair selective files or folders versus full enterprise file sync-and –share, and more.
By submitting your personal information, you agree that TechTarget and its partners may contact you regarding relevant content, products and special offers.
You also agree that your personal information may be transferred and processed in the United States, and that you have read and agree to the Terms of Use and the Privacy Policy.
According to Freeman Reports' Tape Library Outlook report for 2004, the tape library industry is emerging from depressed performances from 2001 through 2003. Robert C. Abraham, president of Freeman and author of the report, said while "some segments of the library market were down in 2003, other segments were up significantly." Abraham added that the shifts between tape formats were "larger than anticipated."
Unit shipments of tape libraries declined by 5% while revenue declined 13%. According to the report, the total demand for tape libraries fell to 62,000 units in 2003, but will recover to 67,900 units in 2004 and to 101,300 units in 2009. Revenues were down in 2003, falling to $1.71 billion, but Abraham forecasts that sales will be up this year and "rise steadily" to $2.60 billion in 2009.
Users who put off tape library purchases over the past two years are expected to open their wallets in 2004, resulting in an industry-wide recovery. Abraham said "the continuing adoption of SAN and NAS network storage solutions and the unsatisfied pent-up demand for storage will be the dominant driving forces in the future growth of automated tape libraries."
Abraham predicts that the fastest growth through 2009 will be in systems based on the LTO tape format, a technology championed by Hewlett-Packard Co., IBM and Certance LLC. Sales of DLT and SDLT library slumped along with weakened sales in every other library category except LTO.
"LTO libraries made gains in virtually every market segment in 2003, partially offsetting the combined declining shipments and revenue of the other categories," Abraham said. "LTO library shipments topped all other category shipments for the first time in 2002 and LTO revenue topped all other categories for the first time in 2003."
The industry shift from the de facto standard DLT tape format is palpable. The consensus among analysts and vendors alike is that DLT tape is still very much alive, but vendors are experiencing greater success with LTO in enterprise data centers. SearchStorage.com recently reported that Louisville, Colo.-based StorageTek is no longer paying commissions to its salespeople for DLT and Super DLT (SDLT) drive sales -- a change that may well lead StorageTek salespeople to push LTO drives when selling libraries.
However, Abraham said, even if StorageTek's ultimate goal were to shift its users to LTO, doing so would take a long time. Still, such a shift would not be without precedent. IBM was selling DLT drives in its tape library products until LTO came on the scene. "IBM's DLT business did shift down in favor of LTO going up," Abraham said. "They did, in fact, discontinue DLT. That's not amazing, since IBM is the champion of LTO."
Abraham said disk-based backup systems were not a significant factor in the overall decline in tape library sales.
RELATED ARTICLES:
Backward compatibility key to new tape drive buys
Tape vendor claims high-end reliability for low-end autoloader
Dig Deeper on Tape backup and tape libraries
PRO+
Content
Find more PRO+ content and other member only offers, here.