Manage
Learn to apply best practices and optimize your operations.
Your enterprise data protection strategy should include cloud and tape
The cloud generally makes sense for shorter-term data retention, but find out how it can also play a role in keeping data for longer periods of time.
FROM THE ESSENTIAL GUIDE: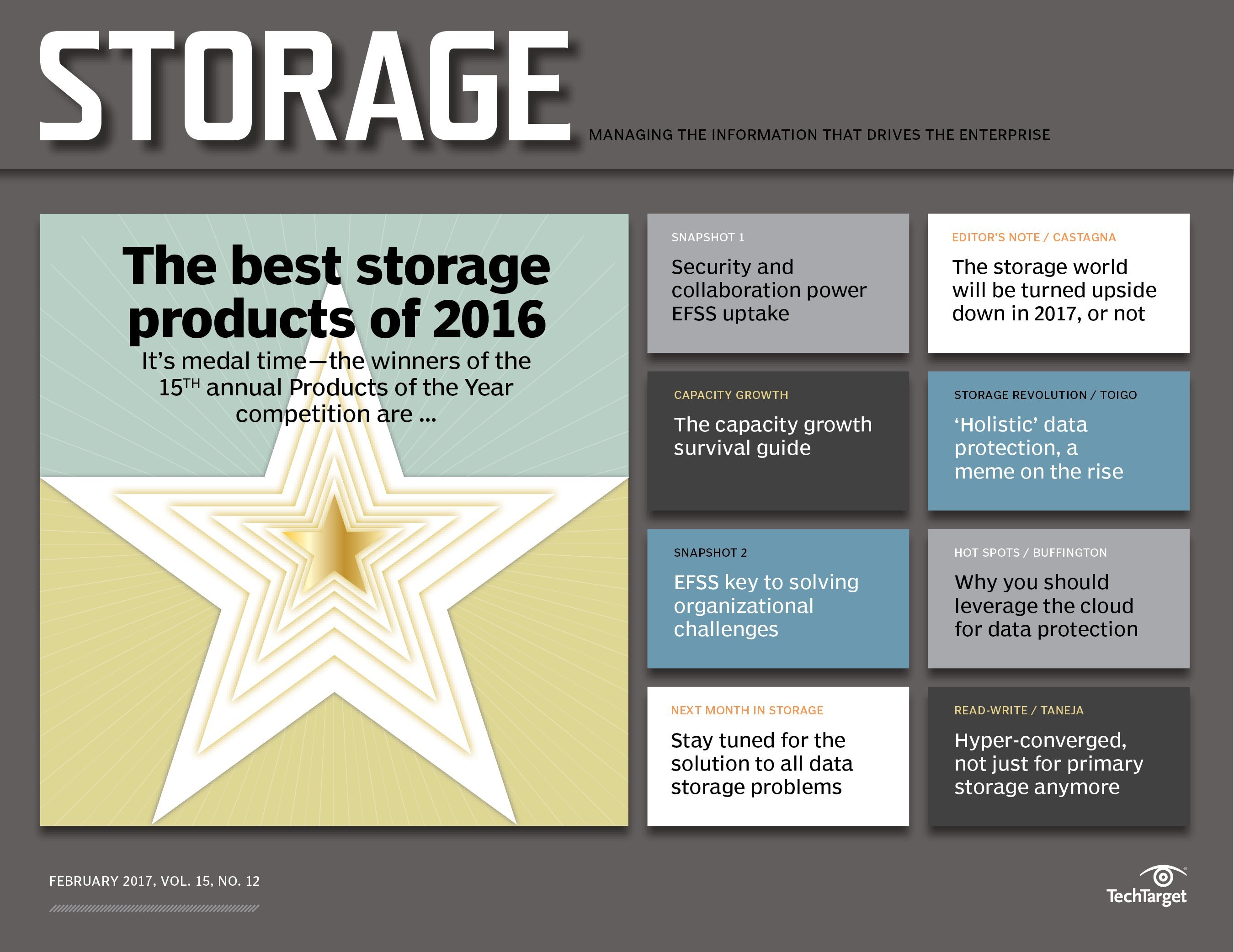 Download
There are lots of reasons to embrace cloud services as part of your enterprise data protection strategy. But unless you are an SMB in a nonregulated industry, eliminating your use of tape shouldn't be one of them.

Download this free guide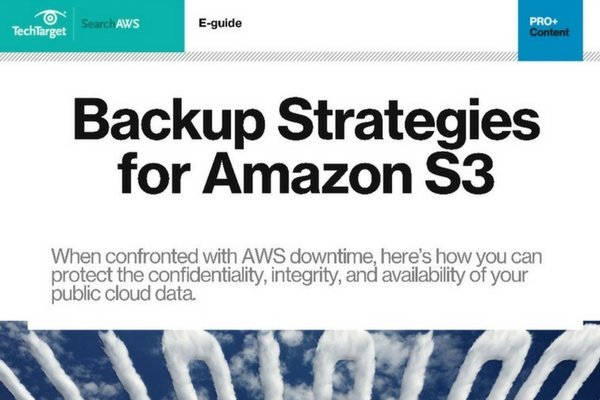 Amazon S3 in the spotlight: Your 34-page backup guide
In this guide curated by the SearchAWS.com editors, you'll evaluate and overcome the DR tradeoffs associated with Amazon S3, with guidance on solidifying an AWS backup plan and securing S3 buckets. Download your copy now.
By submitting your personal information, you agree that TechTarget and its partners may contact you regarding relevant content, products and special offers.
You also agree that your personal information may be transferred and processed in the United States, and that you have read and agree to the Terms of Use and the Privacy Policy.
In ESG's recent Data Protection Cloud Strategies report, although most respondents cited an intention to store data in a cloud for one to three years, they had to meet data retention mandates for five or more years. For most organizations, the longer they have to retain data, the more likely tape will continue to play a role in long-term data retention.
Nonetheless, even if you don't reduce your usage of tape, that doesn't make the cloud any less compelling for an enterprise data protection strategy. The power of the cloud lies in agility, not the race to bottom dollar per gigabyte stored.
When it comes to data protection and retention, the benefits of cloud-powered agility fall into a few camps, including lowering the potential amount of data that might be lost and being able to do more with secondary data copies. Let's delve into these a bit.
Reduced data loss
While organizations often struggle with "cost of downtime," it's arguably easier to appreciate "cost of lost data" as a simpler and more compelling measurement of effort lost or repeated when data must be recreated. That's because the time needed by workers to recreate their earlier efforts takes time away from new work they should be doing.
IT professionals, meanwhile, often cite recovery point objective (RPO) as a metric for data protection. This can be simplified by presuming "predictable data loss" is one half of the frequency of data protection.
Many can simplify the topic of copy data management down to the rhetorical question: 'What else can I do with the secondary and tertiary copies of my data?'
For example, say an organization performs a daily data protection event (backup, snapshot, replication and so on) at midnight each evening. A server failure early in the morning would result in very little data loss, while a failure at 6 p.m. would result in a full business day's worth of lost data (i.e., eight hours). So, to determine predictable data loss in this scenario, split the difference by assuming all failures happen at noon (midday). The result is a half-business day of predictable data loss when backup occurs on a nightly basis.
According to ESG research, 17% of organizations send data to a cloud on a daily, or nightly, basis as part of their enterprise data protection strategy. While typical of a tape backup process, it's not the most effective way to take advantage of the agility of the cloud for data protection. Fortunately, users of cloud-based data protection send data to the cloud every two hours on average. For them, predictable data loss decreases from a half day to one hour, decreasing RPO from eight hours -- a business day -- to two hours in the process. That is real ROI!
Data agility
Many can simplify the topic of copy data management down to the rhetorical question: "What else can I do with the secondary and tertiary copies of my data?" After all, it's not unreasonable to presume 10 or even more copies of secondary data exist, resulting from snapshots; replicas created for disaster recovery; and multiple backups across daily, weekly and monthly iterations. And while most of those copies and partial versions may be legitimized for the assured recovery or preservation of business data, they can also be cumbersome and expensive to store and maintain. As such, many organizations need to gain new "value" out of their enterprise data protection strategy beyond crisis preparation.
Some want to run reports or conduct analytics from secondary, otherwise dormant, data, for instance, while others will do patch testing or similar test/dev activities. You can often accomplish these efforts by simply harnessing secondary data storage through orchestration workflows, combined with noninvasive representation data-access methods that do not malign pristine copies that may still be required for data restoration.
The warmer the data, the more agile it is and, therefore, the more useful that data is for purposes other than retention and protection objectives.
While you can accomplish some of these goals through on-premises secondary storage, combining cloud-based compute (on-demand access) with cloud-based protection storage provides an economical and scalable (from instant-on to entirely dormant) set of business outcomes. Essentially, organizations that do the latter recognize the incremental business value of "warm" data within a cloud, something not typically attainable from the "cold" copies of data within tape cartridges.
This is the primary reason why businesses store data in clouds for the short term (one to three years), while still embracing tape for long-term (10 years-plus) retention. The warmer the data, the more agile it is and, therefore, the more useful that data is for purposes other than retention and protection objectives.
Now that we have a clearer understanding of why cloud(s) make sense as part of an enterprise data protection strategy, my next Hot Spots column will explore the key determinants between cloud storage, cloud backup services and disaster recovery services. It'll also explain how those different approaches apply to both on-premises servers and cloud-based production data.
PRO+
Content
Find more PRO+ content and other member only offers, here.