Problem solve
Get help with specific problems with your technologies, process and projects.
How to maximize your mirrored tape controller
Mirrored tape controllers can do a whole lot more than just make mirrored copies of tapes during the backup process.
This Article Covers
RELATED TOPICS
Looking for something else?
What you will learn from this tip: What mirrored tape controllers can do, besides making copies of tapes.
---
Most companies buy mirrored tape controllers to do exactly what the name implies -- make a mirrored copy of one or more tapes during the backup process. However, most of the products on the market can do other things as well. It's worth taking a look at what your mirrored controller can do to see if it can help you in other ways.

Download this free guide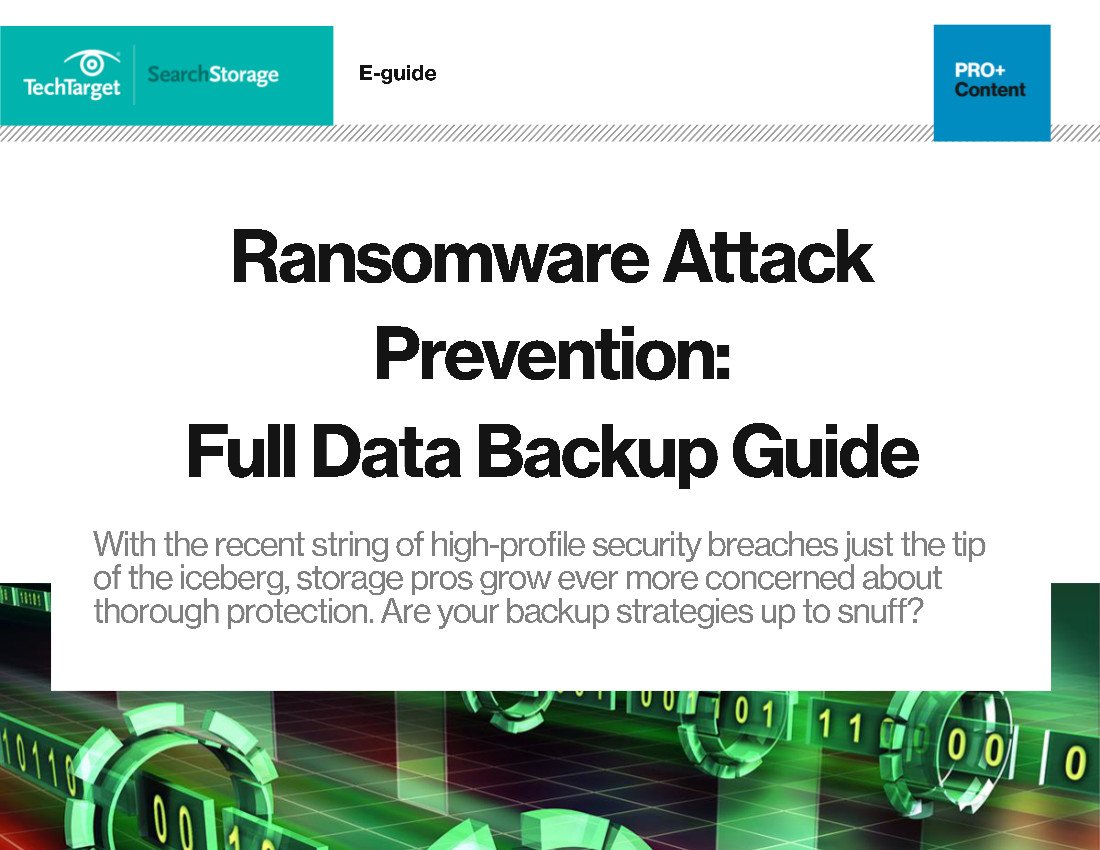 Protect Against Ransomware with Comprehensive Backup and Recovery
Download this handbook to learn how to prepare your backup system to handle the mounting ransomware threat. Inside, you'll discover the importance of adopting canary files for quick infection alerts, as well as the individual merits of using a cloud-based DR to repair selective files or folders versus full enterprise file sync-and –share, and more.
By submitting your personal information, you agree that TechTarget and its partners may contact you regarding relevant content, products and special offers.
You also agree that your personal information may be transferred and processed in the United States, and that you have read and agree to the Terms of Use and the Privacy Policy.
The feature sets in mirrored tape controllers vary from model to model. However some of the more common ones include offline copying and verifying, auto-switching and remote copying.
Cascading allows the controller to automatically span two or more tapes when the data being backed up becomes too large for a single tape. The controller fills the tape in the first drive and then automatically switches to the next one. Of course, you can't cascade and mirror at the same time.
Offline copying and verifying is probably the most commonly used of the additional features. It allows the system to copy the tape in one drive to the tape in another. The verification feature checks each tape against the other. Not all controllers that support copying also support verification.
Some controllers contain the hardware and firmware, notably buffering, to provide remote and local backups simultaneously. The controller backs up the data to a local drive and sends the same data to a drive that can be clear across the country.
Mirrored controllers that support tape libraries can do even more. One of the features supported by these products is making multiple simultaneous copies of tapes or tape sets, often up to the number of drives in the library.
Of course most mirrored tape controllers support striping to increase throughput by spreading the data across multiple tapes.
Dual mirrored controllers, which support two tape drives, include products from Tapelabs and GST. Unylogix offers controllers that support mirroring of tape libraries.
For more information:
Tip: Experts pick top backup products
Tip: How long does tape last, really?
Tip: Nine rules for better backups
---
Rick Cook has been writing about mass storage since the days when the term meant an 80 K floppy disk. The computers he learned on used ferrite cores and magnetic drums. For the last 20 years, he has been a freelance writer specializing in storage and other computer issues.
Dig Deeper on Tape backup and tape libraries
PRO+
Content
Find more PRO+ content and other member only offers, here.