New tape technologies: LTO
This Article Covers
RELATED TOPICS
Looking for something else?
By Rick Cook
LTO (Linear Tape -- Open) is a specification developed by Hewlett Packard, IBM and Seagate for the next generation of tape storage. It offers hardware data compression, a high efficiency error correction code, and a timing-based servo system using prerecorded data bands.

Download this free guide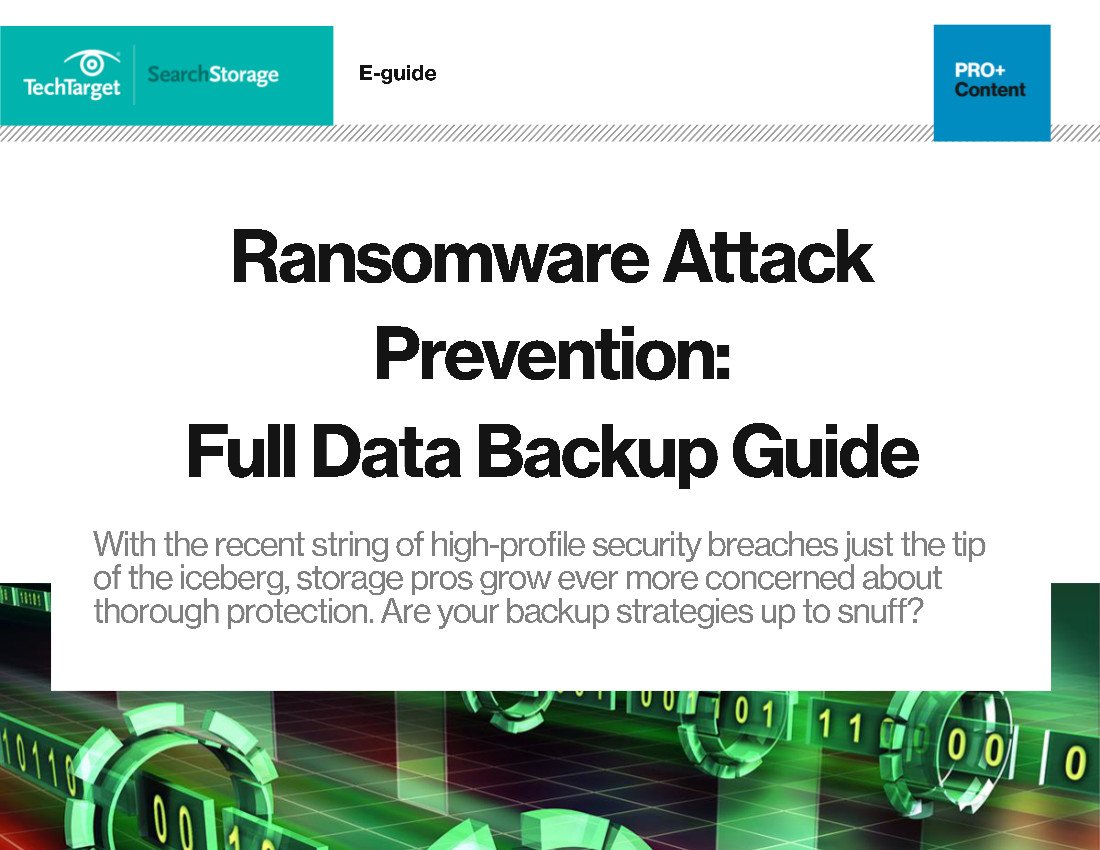 Protect Against Ransomware with Comprehensive Backup and Recovery
Download this handbook to learn how to prepare your backup system to handle the mounting ransomware threat. Inside, you'll discover the importance of adopting canary files for quick infection alerts, as well as the individual merits of using a cloud-based DR to repair selective files or folders versus full enterprise file sync-and –share, and more.
By submitting your personal information, you agree that TechTarget and its partners may contact you regarding relevant content, products and special offers.
You also agree that your personal information may be transferred and processed in the United States, and that you have read and agree to the Terms of Use and the Privacy Policy.
The LTO format comes in different flavors: A single-reel cartridge optimized for greater storage called "Ultrium," and a dual-reel cartridge designed for faster access called "Accelis."
First-generation Ultrium tapes have 100G Bytes of uncompressed storage and data transfer rates between 10 and 20 M Bytes per second. Accelis tapes are smaller (25 G Bytes in the first versions) but offer faster access, in part because the tape starts reading from the center rather than one end. The two standards also allow manufacturers to hit a broader range of price points. The first LTO products are all Ultrium-based. The Accelis products are expected to appear later, presumably at higher prices.
The members of the LTO consortium have laid out a four-generation roadmap that doubles tape capacity and speed with each generation. By the fourth generation, Ultrium capacity should reach 1.6 T Bytes (at 2:1 compression) and speeds of up to 160 M Bytes per second. Likewise, Accelis tapes would reach 400 G Bytes (at 2:1 compression) and speeds of up to 320 M Bytes per second.
The first LTO products are now appearing on the market. IBM announced its first shipments in August, with HP and Seagate following in September. IBM's desktop SCSI Ultrium drive has a list price of $9,200. The company's "Anaconda" library, which can support up to 21 LTO drives and 721 tape cartridge, runs between $42,000 and $75,000, depending on capacity.
Additional resources:
About the author: Rick Cook has been writing about mass storage since the days when the term meant an 80K floppy disk. The computers he learned on used ferrite cores and magnetic drums. For the last twenty years he has been a freelance writer specializing in storage and other computer issues.
Dig Deeper on Tape backup and tape libraries
PRO+
Content
Find more PRO+ content and other member only offers, here.