Fotolia
The move to LTO-4 is no stampede
Over the last several years, successive generations of LTO technology have been embraced, each increasing density and read/write speeds as the underlying technologies improved. This article takes a look at the relatively slow adoption of LTO-4 tape over the past year.
This Article Covers
RELATED TOPICS
Looking for something else?
Linear Tape-Open (LTO) technology was intended to reduce the number of competing standards in the market for the benefit of both customers and vendors. Over the last several years, successive generations of LTO technology have been embraced, each increasing density and read/write speeds as the underlying technologies improved. The most recent generation, LTO-4, which hit the market in the first half of 2007, doubled the storage capacity of LTO-3, with cartridges storing up to 800 GB (1.6 TB compressed) of data. Transfer rates also went up substantially with LTO-4, from 160 MB per second to 240 MB per second.

Download this free guide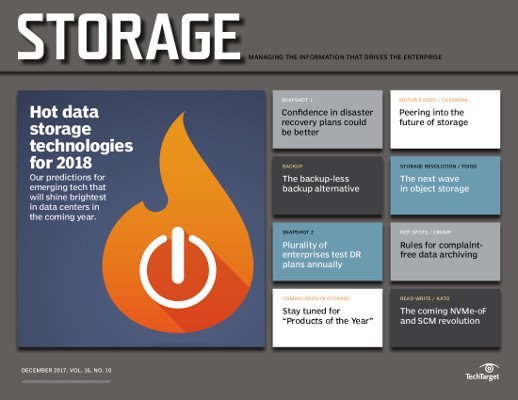 Snapshot of top 2018 backup tech: CDM, complaint-free archiving, ransomware detection vendors
The SearchStorage.com team names the most promising ransomware detection products, 4 rules for complaint-free archiving, how to use copy data management for effective recovery, and more. Download your e-zine copy here.
By submitting your personal information, you agree that TechTarget and its partners may contact you regarding relevant content, products and special offers.
You also agree that your personal information may be transferred and processed in the United States, and that you have read and agree to the Terms of Use and the Privacy Policy.
LTO-4 can stream data faster than what a lot of infrastructures can support.
Peri Grover
Director of Product MarketingOverland Storage
For instance, according to data cited in a recent Storage magazine Purchasing Intentions survey, LTO-4 adoption has been less rapid than LTO-3. Peri Grover, director of product marketing at Overland Storage, says LTO-4 has lagged somewhat in initial customer adoptions. She says one of the reasons may simply be that LTO-4 offers more than what many shops can accommodate or require. "LTO-4 can stream data faster than what a lot of infrastructures can support," she says. Furthermore, she notes, many organizations are now using disk for their first line of backup and leaving tape for archival purposes, where speed and even capacity may not be as critical. Furthermore, the first-time availability of encryption in a tape drive, which LTO-4 enabled, "may have caused decision makers to think more about their strategy and slowed the buying process."
In addition, tape may not behave like other technologies in terms of its rate of adoption. Robert Amatruda, an IDC analyst, says, typically, tape formats mature very slowly in the market. "Adoption of new iterations of tape drives could take as long as 36 months" as newer technology is slowly integrated into the drives in libraries, he notes.
"When people deploy tape technology there is a significant investment in cartridges, which have a long life cycle, so it is not like the hard drive market where after 18 months you are into another generation of the technology," notes Amatruda. Indeed, he says IDC research is now showing a "pretty dramatic" increase in LTO-4 sales as a percentage of overall tape sales. "As LTO-2 and LTO-3 units begin to retire, LTO-4 is being deployed with gusto," he says.
Amatruda says another factor that leads to a lag in adoption is the fact that LTO-4, in particular, is mostly being deployed in tape libraries, where product cycles and sales cycles are longer than in other parts of the industry.
Still, whatever reluctance the market may have exhibited now seems to be evaporating because the Storage magazine survey also showed that 23% of respondents say they are planning LTO-4 implementations this year, compared only 13% who said so last fall.
"It's really a no-brainer," says John Zammett, president of HorizonTek Inc., a Huntington, NY-based storage consulting and service company. "The price-to-capacity ratio is much better and you have the choice to use LTO-3 media for now until the price of LTO-4 media comes down further," he says. Zammett says switching to LTO-4 is particularly compelling for those running multi-drive tape libraries, where the economics of performance and density accumulate.
In fact, Dick Cosby, a system administrator with Electronic Data Processing Services (EDPS), who operates two IBM tape libraries totaling more than 100 TB, says LTO-4 is definitely part of his plans. The company's first tape library, acquired in 2004, is based on LTO-1 and a second unit, acquired in 2005, is built on LTO-3 technology. Cosby says he has already inserted two LTO-4 drives into that second unit and plans to gradually switch the whole unit to LTO-4, allowing him to migrate the leftover LTO-3 drives into his older library as an upgrade over the existing LTO-1 technology. That strategy allows him to make use of most of his existing cartridges (LTO-1s are readable on LTO-3, and LTO-3 cartridges are readable on LTO-4), while securing advantages for the future. For instance, he notes, LTO-4 will run faster, which will ensure that he is able to maintain his backup windows as data storage grows. "It is 50% faster than LTO-3 and it requires fewer cartridges," he notes.
Finally, adds Amatruda, "tape is slow to move but sticky -- it's a back-end loaded market." So, once LTO-4 builds some more momentum, it will be around for a long time.
About the author: Alan Earls is a Boston-area freelance writer focused on business and technology, particularly data storage.
Dig Deeper on Tape backup and tape libraries
PRO+
Content
Find more PRO+ content and other member only offers, here.