Evaluate
Weigh the pros and cons of technologies, products and projects you are considering.
Disks and disk subsystems: 2010 Products of the Year finalists
We reveal the finalists in our disks and disks subsystems category covering SAN, NAS, DAS, hard disk drives (HDDs), solid-state storage and disk controllers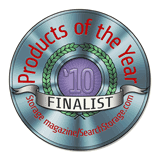 Here are the 12 finalists in the disks and disk subsystems category in Storage magazine's and SearchStorage.com's 2010 Products of the Year competition. The category covers storage-area network (SAN), network-attached storage (NAS), direct-attached storage (DAS), hard disk drives (HDDs), solid-state storage and disk controllers. Finalists are listed alphabetically.
Avere Systems Inc. FXT 2700
The FXT 2700 is an all-solid-state member of the FXT Series that won the bronze award last year. The 2700 is a performance acceleration device. It holds 13 TB of flash solid-state drive (SSD) across a 25-node cluster to significantly improve random read performance and reduce latency of network-attached storage (NAS) systems.
Dell EqualLogic PS6010XVS
The PS6010XVS is a virtualized iSCSI storage-area network (SAN) that includes solid-state and SAS drives with auto-tiering firmware that handles automatic data placement. The system is aimed at applications that benefit from low latency, such as virtual desktop infrastructures (VDIs).
EMC Corp. Clariion CX4 Software and Unified Management
The comprehensive software update for EMC's midrange Clariion CX4 arrays includes Fully Automated Storage Tiering (FAST) for sub-LUN tiering, FAST Cache performance acceleration, primary data compression and virtual provisioning. It also uses new EMC Unisphere management software for common management of Clariion and EMC Celerra unified storage.
EMC Corp. VPLEX
This new architecture encompasses a set of products for federating storage inside data centers and across geographic distances. EMC VPLEX lets organizations move thousands of virtual machines and petabytes of information non-disruptively.
FalconStor Software Inc. NSS SAN Accelerator
FalconStor combined its Network Storage Server (NSS) gateway and management software with a Violin 1010 Flash Memory Appliance (or any other solid-state drive) to create the FalconStor NSS SAN Accelerator. The solid-state storage is used for caching, while FalconStor SafeCache and HotZone technologies speed up data writes and reads.
Hitachi Data Systems Virtual Storage Platform (VSP) with Hitachi Command Suite (HCS) management software
Hitachi's Virtual Storage Platform (VSP) is the company's new flagship SAN array. Upgrades to the virtualized storage platform include Hitachi Dynamic Tiering (HDT) that automates page-based data movement to the appropriate storage tier.
IBM Scale Out Network Attached Storage (SONAS)
IBM's Scale Out Network Attached Storage (SONAS) is a clustered NAS system with a single global repository that can manage more than 14 PB and up to 1 billion files under a single file system, and scale to 256 file systems. SONAS serves as a standalone system or a gateway for IBM's XIV SAN array.
Isilon Systems Inc. Unified Scale-Out Storage
With its Unified Scale-Out Storage, Isilon has added iSCSI support to its OneFS operating system, giving it block storage capabilities to go with its fundamental scale-out NAS technology in a single system.
Nimbus Data Systems Inc. S-class Sustainable Storage System
The Nimbus Data Systems S-class is an all-solid-state storage system that uses enterprise multi-level cell (eMLC) flash. The system's operating system includes snapshot, replication, deduplication, thin provisioning and unified SAN/NAS features built-in.
Oracle Corp. Sun ZFS Storage 7420 Appliance
The Oracle Sun ZFS Storage 7420 is an upgrade to the ZFS-based Sun Storage 7410 Unified Storage System that increases performance and capacity through hardware improvements and expanded SSD support. Oracle also gave the system tighter integration with Oracle RMAN Database Backup and Recovery, Disaster Recovery for Oracle Fusion Middleware and Oracle Data Guard.
StorSimple Inc. Armada Storage Appliance 1010
The StorSimple Armada appliance is a storage cloud gateway that provides iSCSI storage capacity connecting to cloud providers such as AT&T Synaptic, Amazon S3, EMC Atmos, Iron Mountain Digital and Microsoft Azure. The content-aware system is designed primarily for Microsoft applications such as SharePoint and Exchange 2010, user files and virtual machines.
Violin Memory Inc. 3000 Series Flash Memory Array
The Violin Memory 3000 Series consists of 3U memory array appliances that support up to 40 TB of flash capacity and enable more than 240,000 sustained random write IOPS. Violin Memory Arrays can be clustered via PCIe with one or more Memory Gateways that provide Fibre Channel, 10 Gigabit Ethernet or InfiniBand bandwidth connections.

Check out the complete listing of Storage magazine's and SearchStorage.com's Enterprise Data Storage 2010 Products of the Year finalists.
Dig Deeper on Disk-based backup