Q
How can copy management systems be more effective?
Thanks to server virtualization, image copies can be created quicker and more often. So it's important to have a proper copy management system in place.
Application owners and development teams have been using processes that copy production data, either for backups or for seeding test/development environments. Copy management systems, as a result, should be efficient.

Download this free guide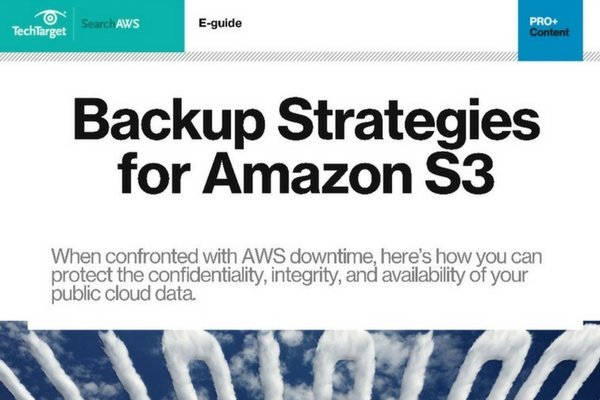 Amazon S3 in the spotlight: Your 34-page backup guide
In this guide curated by the SearchAWS.com editors, you'll evaluate and overcome the DR tradeoffs associated with Amazon S3, with guidance on solidifying an AWS backup plan and securing S3 buckets. Download your copy now.
The copy process has been implemented in a number of ways. Snapshots and clones within the storage layer in a storage array allow the automated creation of application images. Virtual machines can also be copied or cloned within the hypervisor, allowing entire application images to be created at the click of a button. The rise of server virtualization has exacerbated the problem of image creation. When test/dev ran on separate hardware, only one or two copies of each application might be maintained at any one time. However, server virtualization allows the creation of an almost unlimited number of image copies.
The ability to create images quickly allows developers to be more responsive when implementing new applications or managing existing ones. Effective copy management systems therefore require the correct balance between developer flexibility and tracking copied images.
There are a number of technical and process approaches that can make copy management systems more successful:
Ensure all copies are space-efficient, taken from snapshots rather than clones. Very little data may change between the original image and the copy, helping to keep the additional storage use down.
Tie storage into the hypervisor, where possible. Shared storage can offer features like global deduplication.
Assign ownership to all copies. Verify that all image copies can be tracked to an owner, preferably using automated processes such as tagging virtual machines with the creator's ID or having a good naming standard. This makes it easier to track owners when resources get tight.
Time-limit copies. Most test/dev images are only needed for a short time and will get refreshed frequently. Array-based snapshots can usually be assigned time limits for retention. If necessary, an image can also be backed up prior to deletion, in case it is required again.
Use software tools that help with copy management systems.
Agentless data backups offer some major advantages over agent-based backups. The technology should be used wherever possible, and it can be ... Continue Reading
Using Oracle Recovery Manager for database backup and restore? Explore the Oracle backup script and command process, with options for specific ... Continue Reading
While ransomware remains a top threat, it is not the only cybersecurity problem data backup admins need to keep on their radar. Here are three more ... Continue Reading
Have a question for an expert?
Please add a title for your question
Get answers from a TechTarget expert on whatever's puzzling you.