Q
Problem solve
Get help with specific problems with your technologies, process and projects.
Non-network backup advice
Hi Curtis and thank you in advance for the ability to find someone to ask a backup question. You may need to point me to a NON-network expert, so I thank you in advance for that too.

Download this free guide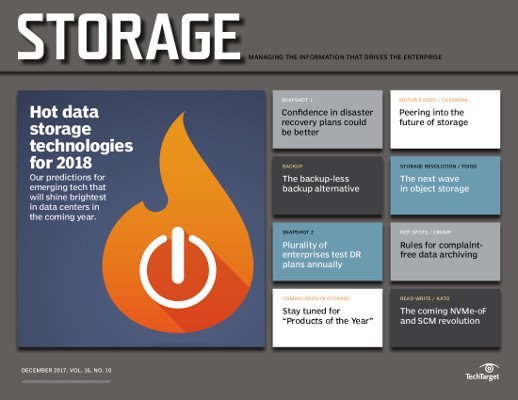 Snapshot of top 2018 backup tech: CDM, complaint-free archiving, ransomware detection vendors
The SearchStorage.com team names the most promising ransomware detection products, 4 rules for complaint-free archiving, how to use copy data management for effective recovery, and more. Download your e-zine copy here.

By submitting your personal information, you agree that TechTarget and its partners may contact you regarding relevant content, products and special offers.

You also agree that your personal information may be transferred and processed in the United States, and that you have read and agree to the Terms of Use and the Privacy Policy.

I am gathering information for the decision makers. Following is the office situation:
Small law office
Three PCs running Windows ME
No networking set up -- three stand alones
CD drives in all three PCs but are not CD-RW
Looking for the most economical but effective backup process for the office.
Can you recommend a solution? Ideas that have been discussed:
Zip drive. Do we need one for each PC or are there zips that can be shared with all three?
External CD-RW. Same basic question as zip plus do we COPY or send files to WinZip?
Check our thinking: We believe that we need something other than COPY files on diskettes through the A drives because of the time to do the COPY process. And, some of the apps. used don't BACKUP all the modules in there processes (Timeslips) and won't do even those processes to serial diskettes - they push the user to CD.
It's been a while since I've encountered standalone systems. While you could buy standalone units such as a zip, jax or CD drive, to back up these standalone PCs I would caution you against that. The problem is really the manual nature of such an operation. I would suggest you do something else. Just as backup was considered the killer app for SANs, and many people bought SANS to make their backups better, I would suggest that backup could be the killer app for your LAN that you don't have. It's time to buy some cheap NICs, a cheap hub and make yourself a LAN even if you only use it for backup. Then it's time to buy an extra disk and some inexpensive disk-based backup software like Dantz or Lockstep to back up to disk. The whole solution can cost you less than a couple of zip drives and will be a lot more automated.

Editor's note: Do you agree with this expert's response? If you have more to share, post it in one of our .bphAaR2qhqA^0@/searchstorage>discussion forums.



Dig Deeper on Disk-based backup
Have a question for an expert?
Please add a title for your question
Get answers from a TechTarget expert on whatever's puzzling you.