Q
What are the most common issues with Office 365 backup?
Backup offerings through Office 365 are becoming popular among cloud backup providers but they have some shortcomings compared to on-premise options.
The biggest mistake users make with Office 365 backup is assuming that the various backup platforms provide the same level of protection as on-premise backups. It is safe to say that most administrators probably research backup products or services prior to making a purchase. But unless restorations are performed on a regular basis, admins can forget exactly what the backup offering is capable of doing.

Download this free guide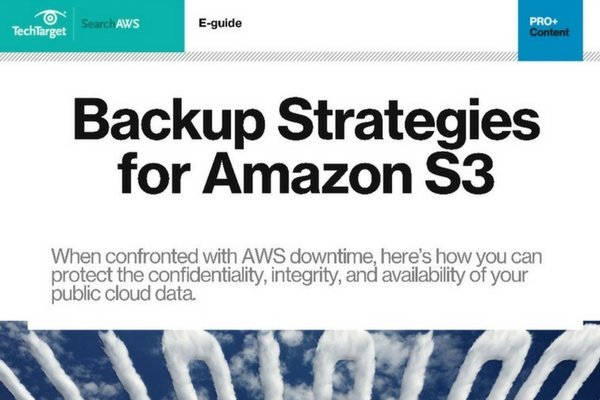 Amazon S3 in the spotlight: Your 34-page backup guide
In this guide curated by the SearchAWS.com editors, you'll evaluate and overcome the DR tradeoffs associated with Amazon S3, with guidance on solidifying an AWS backup plan and securing S3 buckets. Download your copy now.
Office 365 backups will presumably get better over time. For right now, though, there are two main ways in which Office 365 backup features are lacking compared to their on-premise counterparts.
First, most modern on-premise backup products provide near continuous data protection at the block level. If a data loss event were to occur, such a solution should be able to restore all but the last few minutes' worth of data. In contrast, the backup offerings for Office 365 (at least the ones that I have seen) are more like legacy backup products. Rather than performing continuous backups, such products perform daily scheduled backups. This means that a data loss event could result in several hours' worth of data being lost.
The other major shortcoming in Office 365 backup platforms is that they offer different degrees of protection for the various Office 365 products. To the best of my knowledge, there is no product that provides comprehensive protection for all Office 365 data. The backup features that I have seen tend to have decent protection for Office 365 Exchange, less impressive protection for SharePoint Online, and little to no protection for Link and Yammer. Protecting Office 365 Exchange is easy, but protecting other Office 365 data can be more challenging.
A poorly timed Windows 10 update can cause a major headache for an end user. Fortunately, users can pause updates or IT can take steps to halt ... Continue Reading
With tape storage still playing a role for such use cases as offline protection from ransomware, what are some key improvements in the media ... Continue Reading
If you don't need to access old data much, cloud archiving could work out well. That's just one consideration, though, for deciding which archival ... Continue Reading
Have a question for an expert?
Please add a title for your question
Get answers from a TechTarget expert on whatever's puzzling you.