Q
What mobile data backup features are most important?
When implementing a mobile data backup product in your organization, it's all about design and control. Explore the three areas that will keep administrators and users in sync.
There are three key factors to remember when selecting the right product for your organization's mobile data backup process.
1. The mobile data backup product you choose needs to be designed for businesses, not consumers. This distinction might seem trivial, but it boils down to the issue of administrative control. Consumer-oriented mobile data backup products allow users to manage their own accounts. This lack of centralized control leaves administrators unable to access employee mobile backups unless they happen to know the user's password.

Download this free guide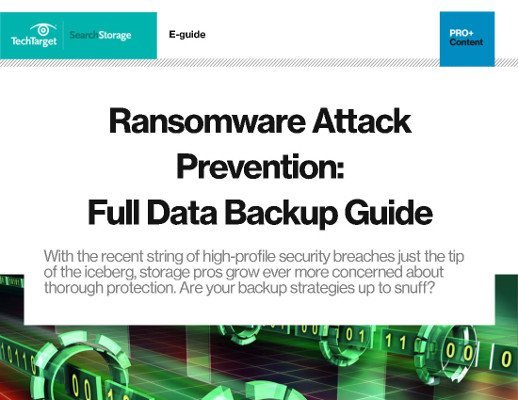 SearchStorage writers evaluate backup's role in ransomware detection
WannaCry, NotPetya, the list of dangerous ransomware viruses goes on and on, well beyond the most highly-publicized attacks. Use this guide to learn about the extent of the threat posed by ransomware, and bolster protection of your data, apps, and systems by using the backup strategies detailed within.
2. Compatibility. If an organization issues mobile devices to end users, compatibility will be less of a concern because it probably won't support a huge variety of mobile devices. If employees can use their own personal devices, you may have to support a mix of Windows, iOS and Android devices, among other possibilities. The mobile data backup product chosen should be flexible enough to handle all but the most obscure mobile operating systems.
3. Automatic data synchronization. If a user creates a file on a mobile device, that file should be automatically synchronized to a file server or to a backup media server. Some mobile data backup processes require end users to manually synchronize their devices whenever they are in the office. Such offerings do not work very well because some users may only come into the office on a periodic basis, which puts data that has accumulated since the last visit at risk. Furthermore, users simply cannot be trusted to regularly back up their mobile devices. An automated backup procedure will ensure that data is protected without requiring any sort of end-user intervention.
Over or underprovisioning resources for virtual desktops can leave a VDI deployment in rough shape. With a few tips, IT pros can make sure they make ... Continue Reading
Disk-based backup provides newer features that can speed and ease recovery. IT should take advantage of instant recovery and virtual lab capabilities. Continue Reading
There are some instances where IT should manually upgrade to Windows 10, including when the desktop runs older software for which IT does not have ... Continue Reading
Have a question for an expert?
Please add a title for your question
Get answers from a TechTarget expert on whatever's puzzling you.