Q
What role does data redundancy play in copy data management?
Copy data management and backup can work together, but organizations need to be careful with redundant data. Having only one copy of data could be a problem.
Copy data management is based on the idea that there are multiple copies of an organization's data. For example, a database might exist on a production server, while a copy of that same database also resides on a development server. Copy data management seeks to eliminate redundant copies of data and replace them with virtual copies. There are direct costs associated with storing data, so eliminating data redundancy directly saves money.

Download this free guide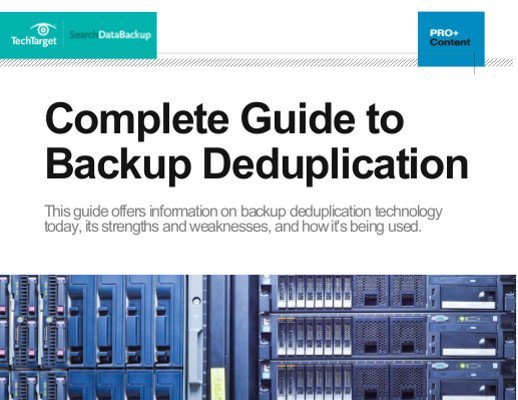 Free Download: Complete guide to backup deduplication
Access all of the 31 articles in our Data Deduplication Essential Guide by downloading our comprehensive PDF version so that you can access all of this expert content in one, easy-to-read resource.
Copy data management allows everyone to work from a single copy of the data. Mechanisms such as differencing disks are used to protect data integrity. If someone on the development team, for example, made a change to a database schema, that change would be written to a differencing disk dedicated to the development team's "copy" of the data. As such, the schema update would only apply to the development team and would not impact the production copy of the database or any other database copies.
On the surface, copy data management seems like a good idea -- and it is. But some observers believe creating data redundancy is a bad practice. At their core, backups are redundant data copies. As such, copy data management and backups can be at odds with one another.
But copy data management and backups have the potential to complement each other nicely. But if both technologies are to be used, an organization must limit data redundancy rather than eliminate it. Data redundancy is necessary for disaster recovery. When properly configured, copy data management allows for point-in-time recovery. However, backups based on copy data management can fail miserably if the one and only data copy becomes damaged. In that situation, there is no secondary copy of the data that can be used to restore the primary copy.
A poorly timed Windows 10 update can cause a major headache for an end user. Fortunately, users can pause updates or IT can take steps to halt ... Continue Reading
With tape storage still playing a role for such use cases as offline protection from ransomware, what are some key improvements in the media ... Continue Reading
If you don't need to access old data much, cloud archiving could work out well. That's just one consideration, though, for deciding which archival ... Continue Reading
Have a question for an expert?
Please add a title for your question
Get answers from a TechTarget expert on whatever's puzzling you.