Artur Marciniec - Fotolia
Q
Problem solve
Get help with specific problems with your technologies, process and projects.
What's best for archiving?
What's the best choice: tape-based, disk-based or cloud-based archiving?
In my opinion, there is no definitive answer to this question that holds true in every situation. Every organization has its own unique circumstances, and the archival technology of choice for one organization might not necessarily be practical for another. Tape, disk and cloud-based archiving all have their own advantages and disadvantages.

Download this free guide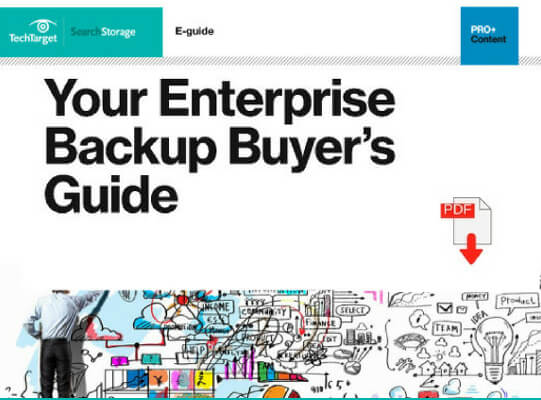 Which backup software is right for your business?
"Do I still need an enterprise-level backup software app? How can I prepare for the top challenges I may encounter when buying restore software? Which products should be on my radar?" You'll find the answers to these queries and more, in this free, downloadable PDF.
The main advantages to tape-based archiving are that it is inexpensive, and that the technology has been around for so long that it is widely considered to be extremely reliable. The main disadvantages to using tape-based archiving is that it is a manual process and that over time, the storage of the tapes can become an issue. In my opinion, tape-based archiving is probably best suited for smaller organizations with a limited budget, or larger organizations that already have tape hardware and storage facilities in place.
The main advantage to disk-based archiving is that data lifecycle management policies can be put into place to automatically move aging data from backup storage to the archives. Because archived data is not frequently accessed, disk-based archives can make use of commodity storage rather than relying on high-performance -- and high cost -- enterprise-class storage. The biggest drawbacks to disk-based archiving are capacity limitations and ongoing maintenance.
Cloud-based archiving offers the same benefits as disk-based archiving, but does not have the capacity limitations of an on-premises disk array. However, the primary disadvantage to cloud-based archiving is the ongoing costs. Cloud storage providers typically charge a monthly fee for the space that is being consumed and for any I/O activity. Furthermore, cloud-based archiving may require the use of specialized hardware, such as a cloud gateway. Even so, cloud-based archiving may be the best choice for organizations that need to archive vast quantities of data.
Dig Deeper on Disk-based backup
A poorly timed Windows 10 update can cause a major headache for an end user. Fortunately, users can pause updates or IT can take steps to halt ... Continue Reading
With tape storage still playing a role for such use cases as offline protection from ransomware, what are some key improvements in the media ... Continue Reading
If you don't need to access old data much, cloud archiving could work out well. That's just one consideration, though, for deciding which archival ... Continue Reading
Have a question for an expert?
Please add a title for your question
Get answers from a TechTarget expert on whatever's puzzling you.