alphaspirit - Fotolia
Q
Evaluate
Weigh the pros and cons of technologies, products and projects you are considering.
Would you ever perform Oracle backups without RMAN?
While RMAN is typically used for Oracle backups, it is possible and sometimes necessary to use a different backup method.
There are some situations in which Oracle Recovery Manager (RMAN) isn't required for Oracle backups. The most obvious situation that comes to mind is that it is possible to back up a cold database (a database that isn't running) without using RMAN. If a database is not mounted, then the database can be backed up at the file level without any database-level tools being required.

Download this free guide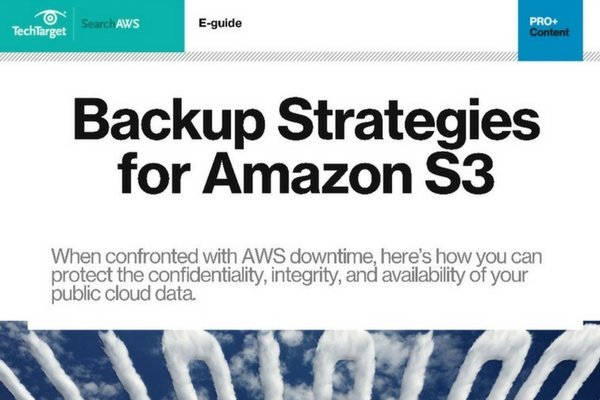 Amazon S3 in the spotlight: Your 34-page backup guide
In this guide curated by the SearchAWS.com editors, you'll evaluate and overcome the DR tradeoffs associated with Amazon S3, with guidance on solidifying an AWS backup plan and securing S3 buckets. Download your copy now.
Most organizations probably aren't regularly backing up cold databases. Even so, there is another situation that would warrant using something other than RMAN for Oracle backups. Organizations using older database releases may not be able to use RMAN at all.
According to Oracle, you can create an 8.x or 9.x recovery catalog schema in any Oracle database release 8.1.x or higher and a 10.0.1 or higher recovery catalog schema in any Oracle database release 9.0.1 or higher. Oracle goes on to say that the recovery catalog schema version must be greater than or equal to the RMAN client version. In other words, the oldest target or auxiliary database that can be backed up using the RMAN 8.0.6 client is database version 8.0.6. Older databases would not be supported.
It is possible with Oracle backups to use an older version of the RMAN client with a newer database, but even that has its limits. For example, if you need to protect a version 11.2.0 database, then the oldest RMAN client that you will be able to use is 9.0.1.3.
Furthermore, when using an older version of the RMAN client to protect a newer database, you will not be able to take advantage of some of the newer features. For example, when using the Oracle9i RMAN client to back up an Oracle Release 10g database, you do not have access to features like the fast recovery area, flashback database, TSPITR with an RMAN-managed auxiliary instance, or recovery through RESETLOGS.
Dig Deeper on Backup and recovery software
When healthcare providers need to retrieve medical records from an EHR, keeping in mind where the data is stored will affect how quickly and ... Continue Reading
As business requirements evolve, not every DR tool can keep up. In the age of agile IT, there are drawbacks to consider with a cloud-based disaster ... Continue Reading
Expert Brien Posey explains the storage requirements healthcare organizations should insist on before choosing a vendor and system for their medical ... Continue Reading
Have a question for an expert?
Please add a title for your question
Get answers from a TechTarget expert on whatever's puzzling you.