 BACKGROUND IMAGE: iSTOCK/GETTY IMAGES
Complete guide to backup deduplication
Editor's note
Backup deduplication, which reduces storage needs by eliminating redundant data, has moved from cutting-edge technology to mainstream staple. The data protection technology first showed up in 2003, aimed at organizations looking to move away from tape for the performance of disk-based backups. More than a decade later, dedupe is common in backup products, and can be a valuable instrument in data protection strategy.
But there are many elements to consider in picking the backup deduplication technology that fits best. How do zone-level and block-level deduplication compare? What are the differences between deduplication and compression? How important are deduplication ratios? What are the pros and cons of source and target deduplication?
Check out this comprehensive collection of backup deduplication content and get started learning now.
1

How deduplication is performed

There are many different ways that backup deduplication can be performed. Software vs. hardware, post-process vs. inline, target vs. source, and more. Learn about the strengths and weaknesses of each approach.
2

How deduplication is used today

Many organizations struggle with data growth. Deduplication, along with other techniques such as data lifecycle management, is aimed at addressing this ongoing issue. This section explores some of the ways backup deduplication is being used today -- to move data off-site, for virtual machine (VM) backups and more.

Download this free guide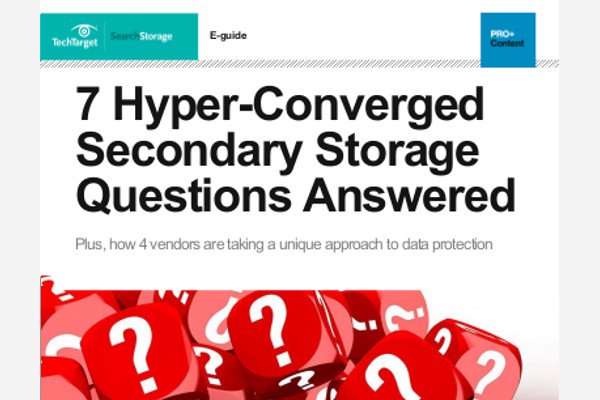 7 Hyper-Converged Secondary Storage Questions Answered
In this expert guide, receive answers to 7 fundamental questions, an analysis of Asigra, Cohesity, HPE and Rubrik hyper-converged secondary storage products, key benefits of converged secondary storage and cautions, and much more.
3

Data deduplication challenges

Dedupe has changed the way backups are performed, but as with any technology, it can't solve every problem IT pros face. These articles take a look at some deduplication challenges.
4

A list of essential definitions

Learn some of the key terms regarding deduplication.