Share this item with your network:
Managing and protecting all enterprise data

You can more - Fotolia
Demand grows for disk, cloud storage backup market
The cloud and disk-based storage appliances are meeting backup market needs in this age of massive and faster data creation and risk.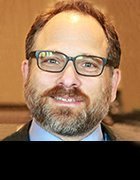 By
The markets for disk and, more recently, cloud services as backup storage targets are booming. In fact, IDC's most recent numbers showed the purpose-built backup market -- defined by the analyst firm as standalone HDD-based appliances that serve as backup targets -- growing by 11.5% year-over-year to $871 million during the second quarter of 2016. That's a nice chunk of change and a solid increase in revenue for the period.
Perhaps one reason for this continued growth in the backup market is the discounts offered by backup vendors to lure customers. Twelve percent of survey respondents reported receiving a 25% to 49% discount when purchasing a backup product, while another third received some sort of, albeit lower, discount overall. Considering that, it isn't surprising that pricing practices (57%) led the way as the primary factor considered when selecting a backup product to evaluate, followed by ease of implementation (47%), feature set (46%) and brand reputation (41%).
The most critical features organizations looked for in a disk-based backup appliance included capacity, easy of management, and implementation and scalability, in that order. Other functions -- such as recovery point and recovery time objectives, deduplication, snapshot and replication and continuous data protection (CDP), and so on -- straggled far behind those top four.
Seventy-four percent said the backup hardware they bought included replication or CDP, however. Since current data protection best practices suggest combining standard backup with snapshots, replication and CDP maximizes recovery at different levels, it's no wonder more and more vendors are starting to integrate these technologies with their disk-based backup appliances.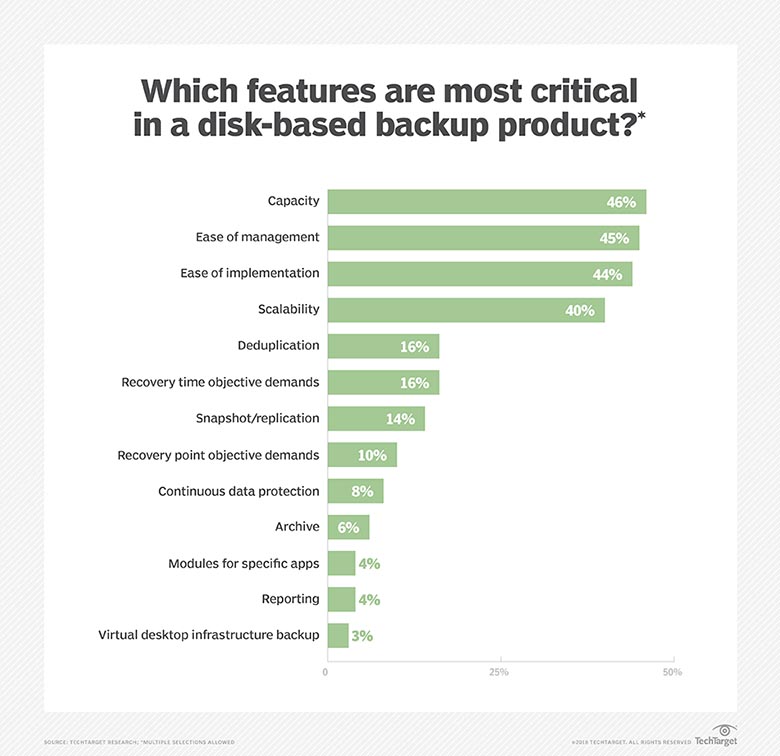 In terms of capacity addressed by recent HDD backup market purchases, the largest percentage of respondents (33%) bought devices with less than 10 TB of storage, with the majority of the rest going with 10 TB to 49 TB (21%), 50 TB to 99 TB (17%) and 100 TB to 199 TB (11%). Very few went higher than that, with a mere 5% buying disk-based backup greater than a petabyte.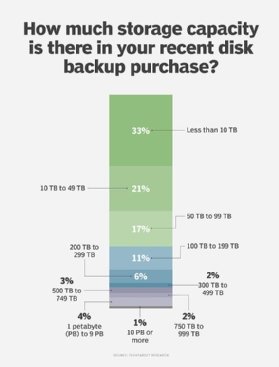 Forecast: Cloud storage
The disk-based backup market may be chugging along nicely, but a growing number of enterprises are turning to the cloud to supplement or exclusively serve as a storage target for their backup needs. Fifty-seven percent of those surveyed reported using cloud storage for backup, with disaster recovery (54%) not far behind.
As with disk, organizations tended to leverage the cloud for backup at relatively smaller capacity levels: 40% for less than 10 TB, 16% for 10 TB to 49 TB and 10% for the 50 TB to 99 TB range. Interestingly, a slightly higher percentage (7%) of cloud storage backup users went with capacity levels greater than a petabyte. That's lot of bits and bytes to stream and store in cloud storage.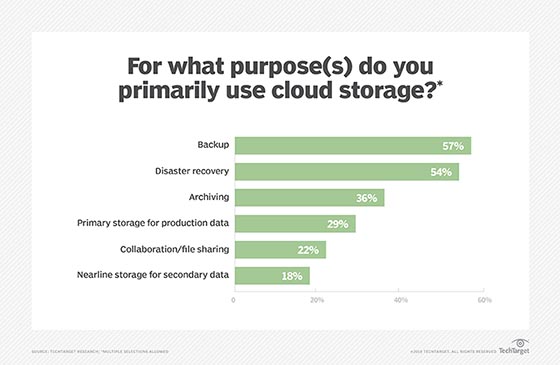 So why are all these organizations making data protection purchases? Well, 51% reported doing so to have more confidence in their data center's recovery and restore capabilities, 49% to address compliance issues, 36% to deal with growing data volume and 21% as part of the consolidation of backup operations. These were followed by the re-evaluation of data management plans (19%), and a current inability to meet backup windows and reduce the length of backups (17%).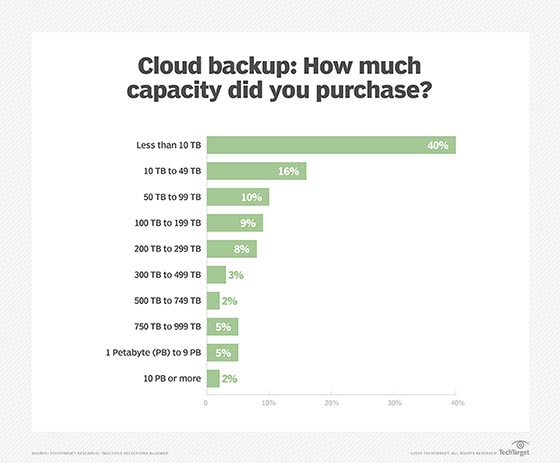 Support for new enterprise applications and the desire to reduce their reliance on tape are also driving these backup market buys. And, finally, IT departments want to deploy newer versions of backup technologies they're familiar with and already use.
Dig Deeper on Disk-based backup