Share this item with your network:
Managing and protecting all enterprise data

whitehoune - Fotolia
Repurpose backup and archive data to gain value
Can backup and archive data be mined for business analysis?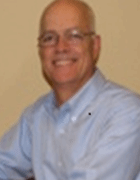 By
Historically, backup and archive data has represented the most comprehensive data set in many organizations. But this data is rarely used for anything other than restoring deleted, corrupted or otherwise lost primary data. This is a noble duty in and of itself, but the excitement about big data analytics is leading some users to believe that there's value in this aggregated data collection. While some of this attention may be unfounded, there's an opportunity to turn some of the cost of backup into a resource. But to achieve that, it's necessary to rethink the backup process.
In this article, when we talk about mining a company's existing data for potential value, we're talking about searching and accessing stored data, not about complex big data comparisons that require source data sets to be normalized or converted into different formats. One example could be finding customer data that fits specific criteria, such as purchasing behavior or demographics. Another example may be searching existing digital assets, such as stored videos or images, for data that may pertain to a current project.
Dig Deeper on Archiving and backup