Unitrends Recovery Series
Unitrends Recovery Series backup appliances ranked high in ease of use and manageability to take Products of the Year gold.
Gold winner in the Storage magazine/SearchStorage.com 2016 Products of the Year Backup Hardware category.
Though the Unitrends Recovery Series backup appliance, with its tiered flash storage, earned gold in the backup hardware category this year, the vendor began selling integrated appliances in 2003, long before the notion became popular.
Unitrends Recovery Series meets the category definition for its scalable family of high-performance appliances that offer end-to-end data protection and instant recovery. Judges ranked the product line high in ease of integration into the environment, as well as ease of use, manageability and functionality.
The appliances offer 1 TB to 182 TB of raw capacity, 8 GB to 256 GB of memory and two to 16 CPU cores. The appliances include a flash tier to improve backup performance and speed up recovery. The company first added flash to its Recovery Series in the enterprise-level appliances back in January 2015, an innovative step for backup appliance hardware at the time.
Unitrends Recovery Series appliances use small amounts of flash to improve performance. Along with the flash injection, the latest version of its appliances include a redesigned user interface that provides a dashboard view for managing backups, Recovery Assurance testing of backup, archive and replication data on physical Windows hardware, and RESTful APIs for integration with customer applications.
The product line also has built-in, adaptive deduplication that maximizes the use of backup storage. Unitrends Recovery Series bundles deduplication at no extra cost in the all-in-one appliance. It offers an optional pledge support plan for free hardware for life, with a free replacement appliance upgrade every four years.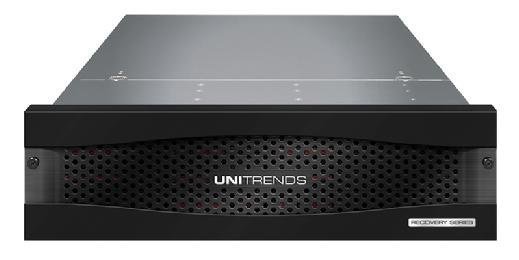 Judges found the Unitrends Recovery Series to be a solid product backup appliance line, giving it high scores for price and the updated user interface.
"A good story at a very good price," one judge said.
Another added, "The key innovation was the update to the UI. It's better than most of their competitors now."