 BACKGROUND IMAGE: iSTOCK/GETTY IMAGES
Managing and protecting all enterprise data

iSTOCK/GETTY IMAGES
Avoiding backup nightmares with data backup reports
The key to avoiding common backup nightmares that plague most storage managers is having clearly defined backup reports.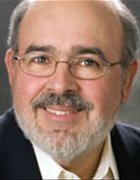 By
Efficiency
Controlling cost is a huge concern in backup environments, and media is one area that's of particular concern. This chart helps gauge efficient usage of tape media.




Source: GlassHouse Technologies
Acommon IT manager's nightmare: A critical production database has become corrupt and must be recovered. You turn to your first line of defense--your business continuance mirrored volumes, but alas, the corruption predates the split times. You swallow hard, and your pulse quickens. You must now turn to your fail-safe solution--your nightly backup. You launch the client recovery GUI for your backup application, and begin searching for the volume to restore. Beads of sweat form on your forehead. Your heart begins to pound. You can't find this volume in last night's backup list. You search through the backup history, only to discover that the most recent backup of this volume is more than two months old. You seriously consider your resignation as you ponder explaining this to executive management tomorrow.

In our backup practice, it isn't uncommon to hear of failed recovery attempts of critical data. The problems can range from low-level technical glitches to serious omissions and operational breakdowns that lead to nightmare scenarios. However, the conversation ultimately concludes with the same plea for help: "How can I have confidence that I can recover my data?"

The first step is to have detailed backup metrics and reporting about the data. Too often, backups lack one of the fundamental elements of any quality control process--feedback. If you have clearly defined policies for data management, how do you know those policies are being carried out? If you have established SLAs with users, how do you or your users know if these SLAs are being met? How do you know that your backup infrastructure can support foreseen (and unforeseen) growth? Where exactly is your data? Is it safe? Can it be recovered? When the CIO asks you to guarantee the recoverability of critical corporate data, can you make that promise--without blinking?
Measuring backup
Remediation. If backups are not completing, performing troubleshooting and root cause analysis is critical, and these reports help to address this. Here's a graphical representation from an error status log.




Data Protection. The first question that any backup administrator has to be able to answer is: Are my backups completing successfully? A related and equally important question is: Which files aren't being backed up? Here's an example of a daily summary view. You'll also need historic trend analysis to spot problems and validate progress.




Performance. These reports provide some key metrics for ensuring that backups are completed on time and that resources, such as tape drives, are utilized effectively. This simple report is one example; it details average length of backup by client.





Mining for information
The answer will be "yes," if you have two items: a system of comprehensive reports and the ability to analyze, interpret and react to these reports.
Aren't reports provided by backup applications? Yes, sort of. The standard reports provided with most backup products tend to focus on daily operational factors related to job scheduling, job completion, media management and similar tasks. They're often weaker when it comes to aggregating information into summary reports. And they don't provide a repository for long-term historic trending--that's key to driving and maintaining quality.
The problem is not that information is unavailable. Most backup products contain mountains of data, particularly in their log files. However, much of that data is in a raw or only partially baked form. It needs to be mined and organized so that it can be useful.
A backup administrator must also have the necessary time and skills to competently address backup issues. In many organizations, monitoring backup completion is but one of many daily tasks. Often there's no time to do more than monitor completion status, perform some limited troubleshooting and manage daily media activities. But even if the tea leaves are there, they still need to be interpreted. Reports still require analysis and interpretation by appropriately skilled people.
You'll need a suite of reports that fall into four broad categories: data protection, problem remediation, performance and efficiency. These include short-term and long-term reports. Daily reports focus on ensuring successful backups and smooth operations. Weekly and monthly reports measure trends in capacity and efficiency and drive quality improvement. Reporting by department or application measures how well SLAs are being met and can help to drive cost accountability by identifying the major consumers of backup resources.
Each report category can and should be expanded upon. As an organization continues to make improvements, new and more finely tuned reports are necessary. For example, in the area of efficiency, there are reports that deal with media usage by business unit. (To see an example of this type of report, see "Backup report categories and examples".) This is a rudimentary step toward cost accounting. The next steps require more focused reports, including associated costs of media, libraries and other resources.
Where to begin
If your organization is typical, you may already have a number of daily reports. The first step is to take inventory of those you have, decide which are the most useful and begin to identify gaps. Are there weaknesses in a particular category? Do you have the kind of summary and historical trending reports needed for your environment?
Next, begin to fill in those gaps. One place to start is your backup application. There may be additional reports available, or reports that could be easily derived from data that's available. However, it's unlikely that all of your needs will be addressed in this way.
To complete the reporting picture, there are two options: Develop customized reports, or use a product that provides enhanced backup reporting capabilities. (For some examples of products that can help address these needs, see "Backup reporting products".)
Finally, I urge you not to procrastinate. The first step in improving your backup environment is to understand what works and what doesn't work. The data stakes are high--don't let yourself get caught in a nightmare scenario.

Backup reporting products

REPORTING PRODUCT
BACKUP PRODUCTS SUPPORTED
COMMENTS
Bocada BackupReport
CA ARCserve, HP OpenView Storage Data Protector, IBM Tivoli Storage Manager, Legato Networker, Veritas NetBackup, Veritas Backup Exec
Very versatile product providing a common set of reports for a variety of platforms. Provides a SQL repository with the ability to easily modify and create additional reports. Reports can be automatically generated in a number of formats including HTML and e-mail.
Veritas NetBackup Advanced Reporter
Veritas NetBackup
Provides 40+ predefined reports in HTML format, including Summary and Historical Trending information.
Servergraph/TSM
IBM Tivoli Storage Manager
Provides Web-based reports, status and trending data, and chargeback. Includes user-modifiable scripts.

Backup Report Categories and Examples

CATEGORY
REPORT
TYPICAL FREQUENCY
Data Protection
Backup Status by Job
Daily
Backup Status by Client
Daily
Backup File Detail
Daily
Backup Summary by Job
Daily
Backup Summary by Client
Daily
Comparative data size from Incremental to Incremental
Daily
Media created
Daily
Current Offsite Media List
Daily
Comparative data size from full to full
Weekly
Backup Status Summary by Platform
Weekly/Monthly
Backup Status Summary by Department
Weekly/Monthly
Backup Summary Status by Application
Weekly/Monthly
Backup Status History by Client
Weekly/Monthly
Historic trend - Backup status
Monthly
Remediation
Error Frequency Report
Daily
Last Successful Full Backup by Client
Daily
Last Successful Backup by Client
Daily
Problem Register
Daily
Problem Resolution Report
Weekly
Historic Trend - Problem Resolution
Monthly
Performance
Job Scheduled vs. Actual Start-Stop
Daily
Backup duration by client/job
Daily
Hourly backup rate
Daily
Tape drive throughput rates/number of streams
Weekly
Client throughput per filesystem
Weekly
Average hourly backup rate
Weekly
Historic trend - hourly backup rate
Monthly
Efficiency
Media expired (Onsite/Offsite)
Daily
Media utilization
Daily
Historic trend - Average Tape Utilization %
Monthly
Historic trend - Capacity (Onsite/Offsite)
Monthly
Media Consumption by Server
Monthly
Media Consumption by Department
Monthly
Media Consumption by Application
Monthly
Dig Deeper on Data storage backup tools