Share this item with your network: BACKGROUND IMAGE: iSTOCK/GETTY IMAGES
Managing and protecting all enterprise data

iSTOCK/GETTY IMAGES
No excuse for lax laptop backup
Too expensive, too much extra work and not enough integration were legitimate complaints about laptop backup a few years ago. But those excuses just don't cut it anymore.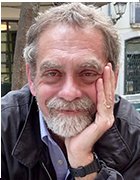 By
Too expensive, too much extra work and not enough integration were all legitimate complaints about laptop backup a few years ago. But with so many new products and alternatives, those excuses just don't cut it anymore.
"Tomorrow, and tomorrow, and tomorrow" starts the second sentence of Macbeth's soliloquy in which he laments Lady M's untimely demise. And for fans of "Jeopardy," it's also the answer to the question "When will your storage shop implement some real data protection for laptop PCs?"
That probably just tacked another violation onto my poetic license, but it's hard to avoid quoting Shakespeare even when you're talking about something as non-Elizabethan as data storage. And the "tomorrow" reference is pretty accurate if some of the surveys I've seen lately are reasonably accurate. The most recent one to catch my eye is from Druva Software, which, as a laptop backup vendor, has just a wee bit of interest in the results. Nonetheless, some interesting numbers turned up in the survey.
Among the survey's 140 respondents, approximately one-third said that more than half of their users were issued laptops as their principal PCs. But a whopping 62% said a laptop backup policy wasn't currently enforced even though most claimed they currently have something in place to do laptop backups.
Those are a couple of pretty big gaps, but the survey goes on to report even more head-scratching results, like the 30% who said they don't really see a need for a laptop backup policy. Even more perplexing are the 59% of respondents who considered themselves "satisfied" with their current laptop backup setup.
What's going on here? Maybe we just have some major denial working here -- good ol' out of sight and out of mind, and keep your fingers crossed that the CEO's laptop doesn't give up the ghost cruising at 35,000 feet in a first-class cabin somewhere over the Atlantic.
What about SOX and HIPAA and PCI and all those other acronyms that tell us to take care of our data just in case? File-based data is quickly overrunning our corporate data stores, and a growing portion of that is being created, modified and toted around the country on laptop computers. You might be OK rolling the dice when it comes to complying with laws that say what data must be preserved, but think about all that corporate IP going unprotected. That's gonna get somebody's attention, right?
Intel recently described a study it commissioned from the Ponemon Institute in which the number of lost or stolen laptops was calculated for the 329 participating companies. Ponemon's numbers are staggering -- with an average of 263 laptops MIA for each company. Even if your company experiences just a quarter of that loss (let's say 60 laptops with half-filled 200 GB disks), you might be kissing off 6 TB of corporate contracts, proposals, plans, projections and budgets each year.
The study goes on to put a price tag of $49,246 on a typical "disappeared" laptop; again, that seems on the high side as it's based on just about every worst-case scenario imaginable. Unless your company's laptop losers are writing patents, putting risky information in the hands of competitors and would-be litigants, and jotting down the passwords for your corporate bank accounts, your tab probably won't be so high. But consider lost productivity, potential legal issues (and their resulting fines), compromised competitiveness and so on, and a lost laptop can easily run up a considerable bill.
So, what are you doing about laptop backup? Our surveys and other research show that the "other" backup problem -- backing up remote and branch offices -- finally seems to be under control (see our latest Snapshot survey, "Users get upper hand over remote site backup," in this issue). But mobile computing is still an issue, and it's gotten a little muddled lately with smartphones and tablets getting added to the mix of things to worry about.
Not too long ago laptop backup might have been one of the toughest data protection nuts to crack, with few alternatives and little or no integration with other backup processes. Cloud backup services (and there are tons of them) now offer good alternatives, and there are a handful of new endpoint backup apps that also deserve some attention. Still, a lot of shops dismiss those alternatives as just another backup application to maintain.
But if you haven't had the time to check specs lately you might not know how much the mobile backup landscape has changed, and now the odds are that whatever your company is using right now to back up its data center and remote offices can also be used for laptops. For example, if you use a backup app from CA, CommVault, EMC, HP, IBM, Microsoft or Symantec, it has a laptop backup option. And even if you're using a slightly less popular backup app, it's also likely to have laptop support these days. So you can have a fully integrated backup system -- data center, remote offices and mobile users -- using a single app with one management console.
Does adding laptop support to your backup application mean extra work for your overtaxed crew? Sure, and if you have a lot of laptops floating around, it could be a significant effort to protect them. But if you don't think it's really worth the time and effort, do you think it might be worth, say, $49,246?
BIO: Rich Castagna is editorial director of the Storage Media Group.
* Click here for a sneak peek at what's coming up in the September 2011 issue.
Dig Deeper on Remote data protection