News
Stay informed about the latest enterprise technology news and product updates.
Fast Guide: Advanced backup
Trying to make your backups run more smoothly, or thinking about swapping out your existing system for something more current? Our Fast Guide to advanced backup is the place to get started. We'll give you tips on strategy, help you compare your hardware, software and media options, and illustrate the ins and outs of mirroring, replication and snapshots. You'll be an expert in no time.
---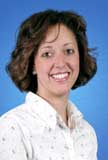 Trying to make your backups run more smoothly, or thinking about swapping out your existing system for something more current? Our Fast Guide to advanced backup is the place to get started. We'll give you tips on strategy, help you compare your hardware, software and media options, and illustrate the ins and outs of mirroring, replication and snapshots. You'll be an expert in no time.



TABLE OF CONTENTS


Strategy

Hardware and software

Media

Mirroring

Replication

Snapshots

Additional information
| | |
| --- | --- |
| Strategy | Return to Table of Contents |
| | |
| --- | --- |
| Hardware and software | Return to Table of Contents |
| | |
| --- | --- |
| Media | Return to Table of Contents |
| | |
| --- | --- |
| Mirroring | Return to Table of Contents |
| | |
| --- | --- |
| Replication | Return to Table of Contents |
| | |
| --- | --- |
| Snapshots | Return to Table of Contents |
| | |
| --- | --- |
| Additional information | Return to Table of Contents |