 BACKGROUND IMAGE: iSTOCK/GETTY IMAGES
Managing and protecting all enterprise data

iSTOCK/GETTY IMAGES
News
Stay informed about the latest enterprise technology news and product updates.
Top tape libraries revealed
Users cite a high level of satisfaction for these backup mainstays, citing StorageTek and Spectra Logic as the top libraries, in the Diogenes Labs-Storage magazine Quality Awards.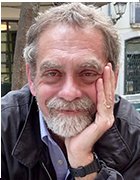 By
Unlike previous Diogenes Labs-Storage magazine Quality Awards the underdogs didn't prevail in the tape library category of our latest awards, where Storage Technology Corp. (StorageTek, now Sun Microsystems Inc.) scored a solid one-two punch—ranking first in the enterprise-class category and second in the midrange category.
StorageTek's win among midrange disk arrays and Sun's strong second-place showing among enterprise-class storage arrays— leads us to conclude that the Sun/StorageTek combination bodes well for storage users. It should be noted that the Sun libraries included in our survey are OEM versions of StorageTek libraries.
However, StorageTek's strong showing in both categories doesn't overshadow Spectra Logic Corp.'s first-place win in the midrange libraries category. In a field populated by much larger competitors, Spectra Logic users indicated strong satisfaction across all categories of our survey. The high approval ratings bolster the perception of the company as having innovative technology and engineering acumen, even though it may not enjoy the larger market presence of some of its competitors.
Survey specifics
Our survey of tape library users yielded 554 product evaluations from 383 respondents. Although StorageTek predictably had the largest number of responses, total responses were well distributed across all major manufacturers and consistent with market share. Tape libraries are commonly sold through channels, and 57% of systems were purchased from a VAR—the highest percentage we've seen to date. "We work with a third-party, and the VAR has been instrumental," said Michael Bembenek, director of IT in the infrastructure program management group at Dublin, CA-based Sybase Inc. "We employ them to keep track of the records and to expedite meetings with Overland [Storage Inc.]"
The majority of responses to this survey fell between 5.2 and 6.5, a broader range than in previous surveys. We were impressed by this relatively high norm. Tape libraries are mechanical devices that one might expect to break more frequently than all-electronic systems, and we therefore expected lower overall scores. Moreover, this range was significantly higher than another key component of data protection—backup and recovery (B/R) software. With backup generally regarded as the most error-prone and troublesome component of storage environments, software and media apparently bear the brunt of the blame, while tape libraries aren't considered a significant source of most problems. Users accept that a certain level of maintenance will be required for these devices, so perhaps their expectations are adjusted accordingly. "We work them pretty hard and they break occasionally, but they're mechanical devices," noted Dan Sitler, lead software programmer at Hobart Corp., Troy, OH.
Sales competence
None of our surveys, thus far, has revealed a significant difference in user satisfaction when the system is purchased directly from the manufacturer vs. from a VAR. This proved true with tape libraries as well, although responses indicate that a VAR is more likely to be a supplier of a tape library. StorageTek users purchased 50% of their SL-Series systems from VARs, the second lowest percentage in the survey (48% of IBM Corp.'s large libraries were sold through VARs). For Spectra Logic, however, 78% of survey respondents purchased their systems through VARs.
In the sales competence ranking section, the midrange Spectra Logic 10K/20K/T50 received its highest scores for "My sales rep is flexible" (7.09), "My sales rep is easy to negotiate with" (6.91) and "The vendor's sales support team is knowledgeable" (6.91). The company's overall sales competence score of 6.79 was the highest score in any section for any product. Although these scores reflect favorably on Spectra Logic resellers, it also reflects well on the company's VAR training and support programs. Although StorageTek's SL-Series came in first in this section for enterprise libraries, it was its lowest score out of all the categories. StorageTek's L-Series also placed second among overall midrange library vendors (with a 6.32), where 53% of systems were purchased through VARs. Across the board, sales competence ratings were generally quite high, with three enterprise-class and four midrange systems garnering a score of at least 6.0.
The tape library market is crowded and competitive, so companies have many options when shopping for a device. A specific technology may often be the driving force that steers an organization to a particular vendor. Hobart's Sitler recounts that the company considered Exabyte Corp. and StorageTek among others before settling on an IBM library. "They were one of the original LTO people," said Sitler, "and our consultants told us that was the way to go." Although Sitler liked StorageTek's LTO offerings, size was a factor in the decision. "The StorageTek units we were looking at were bigger and therefore more expensive, and really couldn't be justified on that basis," he said.
In another instance, the size of a StorageTek box helped clinch a sale. "The size of the [StorageTek] library allows us to share it and leverage it among many different servers," noted Craig Holt, a senior systems engineer at Health Net Inc., Folsom, CA. "That one library is able to replace a number of the smaller libraries we have."
Next page: Click here for the winner of product features and quality.
Dig Deeper on Tape backup and tape libraries