News
Stay informed about the latest enterprise technology news and product updates.
Symantec adds reporting, failover to data deduplication
The integration between Symantec's NetBackup and its PureDisk data deduplication software continues with new enhancements set to be released in June.
Symantec Corp. announced version 6.2 of its NetBackup PureDisk data deduplication product. New features include integration with its Veritas Backup Reporter product, as well as new support for online failover for PureDisk environments with multiple servers.

Download this free guide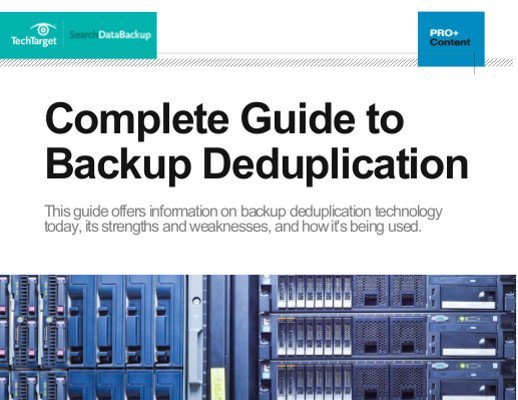 Free Download: Complete guide to backup deduplication
Access all of the 31 articles in our Data Deduplication Essential Guide by downloading our comprehensive PDF version so that you can access all of this expert content in one, easy-to-read resource.

By submitting your personal information, you agree that TechTarget and its partners may contact you regarding relevant content, products and special offers.

You also agree that your personal information may be transferred and processed in the United States, and that you have read and agree to the Terms of Use and the Privacy Policy.

Two months ago, Symantec announced the beginnings of the integration between the products, with PureDisk version 6.1. Both version 6.1 and 6.2 are in preparation for the next major release of NetBackup and PureDisk 6.5, which is expected to be unveiled in June as part of Symantec's annual Vision conference.

"As data protection is evolving, what customers are asking for is a management layer and integration between tools rather than just handing them more new products," said Marty Ward, director of product marketing for the NetBackup group at Symantec. "That's what you're seeing come together in NetBackup."

Though there are still steps that could be taken -- integration with bare-metal restore, for example -- Lauren Whitehouse, analyst with the Enterprise Strategy Group said that at this point Symantec is "taking integration further than any other backup vendor has taken it. There's talk about next-generation data protection, but it's been on the fringes of the data center. Boxes like Data Domain don't solve problems like the capacity glut at the client."

Whitehouse also praised the integration with Reporter in PureDisk 6.2, which she had cited as a glaring omission at the time the Reporter product was announced in January.

Version 6.2 also includes a security feature called Data Lock that allows end users to password-protect data so that it is invisible to PureDisk system administrators without interrupting the backup process. This move probably ties in with Symantec's latest announcement that it is entering the Software as a Service (SaaS) market in backup and recovery, according to Whitehouse.

Despite all the talk about PureDisk updates up front, still more are reportedly in the future for the newly integrated product. Rumor has it the failover feature could also lead to the ability to cluster PureDisk clients for automatic load balancing, for example, and policy-based management is also being talked about as a new feature. (Symantec officials declined to comment on exactly what's coming.)

Backup Reporter's integration with NetBackup is also still not as tight as it could be. Backup Reporter has hooks into NetBackup Version 6.0, which can allow Backup Reporter users to "drill down" into backup jobs that have failed, relate them to a particular host, and then either reset policies or initiate a backup. But taking action within NetBackup requires clicking a link to open up the NetBackup console separately.
Dig Deeper on Data reduction and deduplication