News
Stay informed about the latest enterprise technology news and product updates.
Storage Clips: Seagate to expand channel
Disk drive manufacturer aims to boost its business through small and midsized resellers; SGI, Arkeia offer backup for Linux environments.
Daily compilation of storage news:

Seagate to expand channel
Seagate Technology in late February will announce a major expansion of its channel partner program. The expanded Seagate Partner Program is designed to enable small and midsized resellers to build market share, increase profits, reduce business costs, accelerate time to market and improve product quality, the company said.


SGI, Arkeia offer backup for Linux
Arkeia Corp. and Silicon Graphics announced at the LinuxWorld Conference & Expo a backup hardware and software bundle designed for technical computing environments in the research, education and government sectors. The SGI Altix 350 server, when combined with Arkeia Network Backup software, protects 10 client servers and incorporates the Arkeia data encryption and the tape archive modules. Customers can lease an Altix 350 server for $370.30 for 36 months from SGI, and license Arkeia Network Backup software for $1,919, which represents over an 80% discount off the suggested retail price of the Arkeia software.

Download this free guide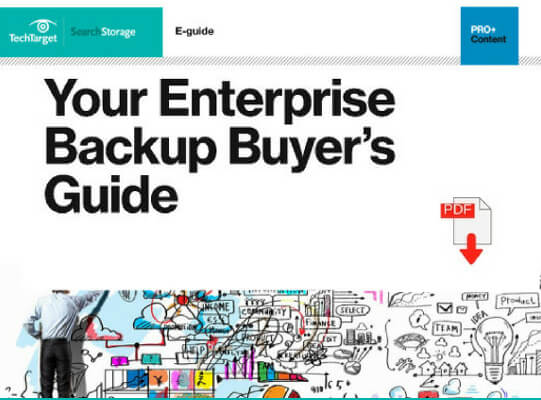 ATTN: Which backup software is right for your business?
"Do I still need an enterprise-level backup software app? How can I prepare for the top challenges I may encounter when buying restore software? Which products should be on my radar?" You'll find the answers to these queries and more, in this free, downloadable PDF.

Yosemite provides backup-to-disk
Yosemite Technologies, backup solution provider for the small-to-medium enterprise, announced the release of a new service pack for its TapeWare 7 product line that includes heterogeneous backup-to-disk functionality, providing users with a faster and easier way to backup and recover critical data.

Unitrends restores data from crashed drives
Unitrends has introduced a new version of its data protection software, enabling users to back up and restore their data in less time, and allowing them to restore data from a crashed SCSI, IDE or SATA drive to an IDE system. This feature enables companies to react more quickly in the event of a crash, and also allows them to reduce their costs by no longer requiring them to stock multiple drives in each of the three formats. Unitrends' software also offers bare metal data recovery, and runs on 20 or more operating systems.
Dig Deeper on Disk-based backup